12 Interesting Gifts That Every Engineer Will Love
Your present to an engineer this year can align with their structured way of thinking while adding some spark to their days too.
Shopping isn't always fun. Gift shopping can be one of those times you would rather outsource the task. You want your gifts to make an impact, but what do you get an engineer? Their left-brained nature makes it a mystery for most people about what they'll really find useful.
That's what this list is for, these are the best gifts to buy an engineer. We tell you what they'll love and you can simply pick the one you'll enjoy too.
Robotics Always Wins
Who doesn't want a robot? It's bringing the future into his or her study if you can gift a robotic arm. Basic models can do movements and pick up items
Perhaps it's the ideal tool they've been looking for. And an engineer will love figuring out exactly how it works.
Holograms—Another Win
Here's another creative type gift engineers will always love. A 3D Hologram Lamp is bright enough to light up the room and interesting enough for your engineer. You can pick from different designs. Pick a favorite animal so your gift can be technical and personal at the same time.
Coffee Lover?
Yes, a coffee mug can work for engineers too. Especially one with a quirky jibe at their characteristics: Math skills, technical abilities or being able to think out of the box. What will make your favorite engineer smile each time he or she takes a sip?
Ember Temperature Control Smart Mug
I Want a 3D Printer Too
Young and old engineers—and perhaps even you—will enjoy having a 3D printer. The Cetus3D is affordable yet durable. Engineers will appreciate the well built set running on linear bearings.
Official Creality Ender 3 Pro 3D Printer
The Perfect Tie
The engineer with a great sense of humor and style will love a true engineer-focused tie. In a stylish color with engineering scribbles and math problems printed on top, it's an engineer's ultimate fashion accessory.
Light Blue Jacquard Woven Silk Tie
Binary—Because They Can Understand it
Do you even know what binary is? All engineers do. On a binary clock board, the lights will light up revealing the time in binary format. If you don't understand the language yet, simply don't use it to keep yourself on time.
Anelace Powers of 2 Binary Code Clock
Amuse and Amaze with Marbles
An engineer always looks for solutions in life. Give them something entertaining to do that suits their ideas. With Amaze 'N' Marbles they can create different pathways to transport marbles. It's an excellent game masked as a stunning office desk ornament.
Décor For Every Taste
You probably never thought about buying décor materials for an engineer. But you simply need the right kind. Patent Prints display famous innovations' original designs. Pick the light bulb for electrical engineers or a Harley Davidson engine for a mechanical engineer. The simple design will complement any room, while it fascinates an engineer. Note that these are only available at unique outlets such as the National Archive.
Nikola Tesla Wall Art Patent Prints
How Smart Can Jewelry Be?
Shopping for an engineer doesn't have to be boring. You'll find many striking options:
-Ringly Smart Jewelry looks stunning, but the ring is actually a fitness tracker. It can pair with a phone and vibrate to give alerts such as meeting reminders.
-Leatherman caters even for engineers with the Tread Bracelet. The bracelet's links are hand tools you can take out and use. Check to pick between metric and English bits.
SHAREMORE Multifunction Smart Jewelry
For the Engineers' Kids
If you realize you're raising a budding engineer, you should stimulate him or her from early on. The good news is it's easy with the interesting range of toys you find these days:
-Monthly experiment boxes offer new science and engineering experiments every few weeks. This will help your children figure out exactly what type of engineering or technology students they want to be.
-You can help your children grasp the concept of computer coding very early on. Simply get them engineering gifts such as Code-a-Pillar toy. It's about problem-solving, which is a huge component of coding. Prepare them early.
littleBits Star Wars Droid Inventor Kit
Ravensburger Gravitrax Starter Set
Let's Build a Car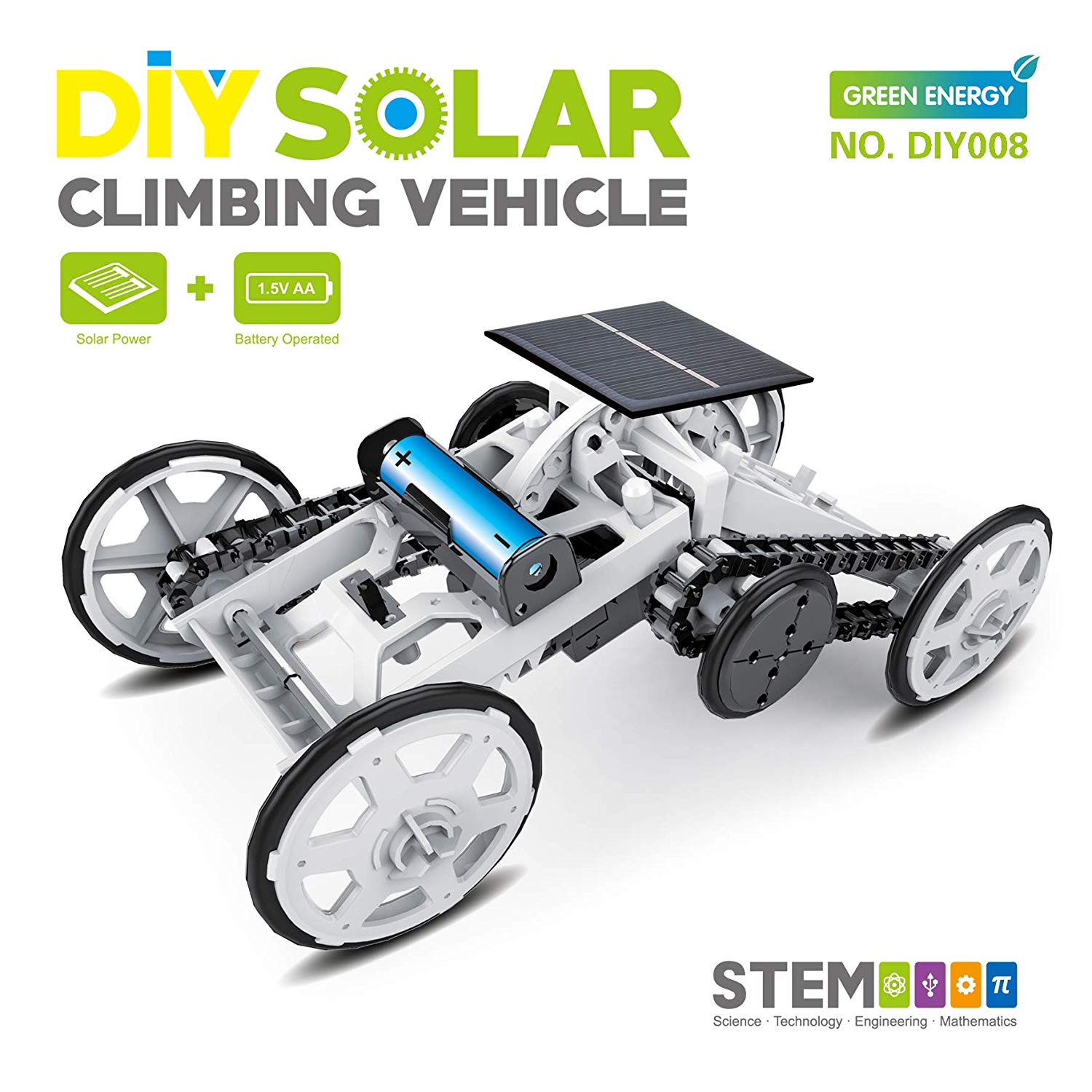 This is how you really impress an engineer. Most of them dream of building their own vehicles. Now you can help make it happen. The Exomotive Exocet Base Kit has content that can be customized to become a base, sports or race model. Just make sure you have enough space in the garage for this long-term project.
DIY Climbing Vehicle Motor Car
ROKR 3D Wooden Puzzle Solar Power Toy
Combine All Their Favorite Features
Why give one interesting feature, if you can give all of them at once? A 3D Printed Robot Kit combines the fascinating printing features with the idea of owning a robot. The robot will be able to move as it has a total of six axes.
Yes, this is the ultimate present.
Your options are more than you thought. Your present to an engineer this year can align with their structured way of thinking while adding some spark to their days too. And remember, now is your chance to pick something the whole family will enjoy.
innovation
The YouTuber plans to take his followers down a rabbit hole and do a complete 180 flip after a few episodes. So, keep an eye on what's coming next.