99 Percent of Counterfeit iPhone Chargers Fail Basic Safety, Study Reports
With respect to Samsung, smartphones did not have a great year in 2016. From short charges to exploding batteries, the faults of smartphones made headlines. Now, new research from Canada found another threat attached to our phones - cell phone chargers.
A team from researchers from Canadian power safety firm UL found that 99 percent of the most popular imitation devices failed basic safety tests.
Only three devices out of 400 provided enough insulation against electric shock from an outlet.
The team subjected the devices to an electric strength test aka a dielectric withstand test. They ran a high voltage through the input and outputs to measure the current flow of the charger. Anything that produced current above a certain threshold failed the test, meaning it could pose a risk of shocking or electrocuting the user.
[Image Source: Pixabay]
Researchers called the results "literally shocking," as they never anticipated such a small percentage as a result. They even noted some of their test equipment got damaged as a result of the counterfeit adapters.
The devices tested were not simply from Canadian companies. They pulled fraudulent adapters from the US, China, Colombia, Thailand and Australia (in addition to the group's own country). The team noted in its study that they act upon the information they garner:
"UL works closely with law enforcement to remove products bearing counterfeit UL trademarks from the stream of commerce, and to hold accountable those responsible for their manufacture and distribution. [The group] has assisted with hundreds of law enforcement and administrative actions related to counterfeit UL marked Apple adapters. UL enforcement efforts include Customs interdictions globally, raids at manufacturing locations as well as at retailers and wholesalers"
UL recently worked with Mexican customs officials to seize more than 90,000 counterfeit adapters in a single shipment. Despite that seizure and others like it, counterfeit devices continue to make their way onto shelves across the globe.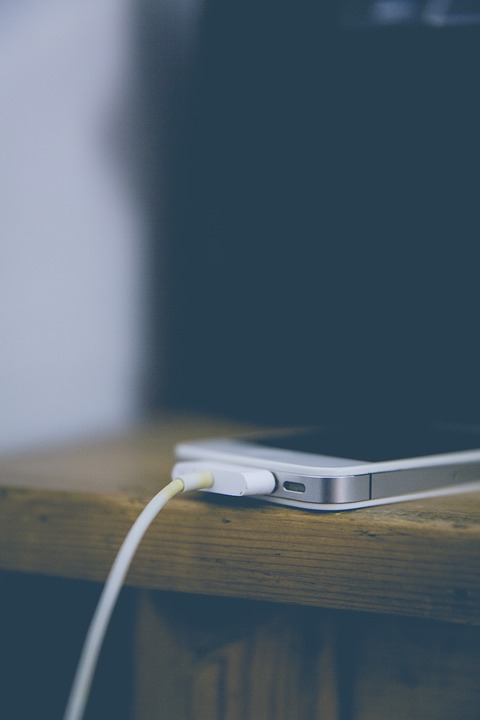 [Image Source: Pixabay]
But what makes a legitimate iPhone or smart device charger so important? Genuine adapters take input voltage range from 100 to 240 V AC and converts it to 5 V DC. Converting that energy puts out a much safer voltage for your phone and ultimately you.
Apple-made iPhone chargers can run upwards of $20 for a new one. So, when they inevitably get chewed up or ruined, most people look for a cheaper alternative. UL notes the external power market is an $8 billion industry. With counterfeit adapters sold as cheaply as $1 USD, the counterfeit industry offers the more appealing fiscal choice.
How can you determine whether a charger is real or fake? The safest way still remains buying the product directly from the company. However, if you want to use Amazon or a third-party source, UL said the real chargers will always be white.
Packaging should always include the Apple brand and should never contain other emblems or be sold loose. Any grammar or spelling mistakes give away fraudulent chargers as well. The biggest giveaway? The price point. Anything less than the standard $19 - $20 could pose a risk.
You can download the entire research paper here.
Via UL Library
science
Researchers analyzed almost 100 tattoo inks and reported that ingredient labels aren't accurate. They also detected small particles harmful to cells.