A 110-Year-Old Tree Is Now A Library
A cottonwood tree in Idaho is now a source of book reading for the entire neighborhood.
Books are our best friends - we have read and heard this phrase a hundred times in our lives. In this age of smartphones, tablets, Kindle, etc., more and more people these days are resorting to online or e-reading to stay updated and incorporate their reading schedule into their daily lives on the go!
However, there is something special and personal about holding a physical book in your hands, smelling te pages, flipping the chapters, feeling its weight in your hands and just reading away the time. It allows readers to take their time while immersing themselves in words rather than going through the motions just for the sake of reading.
A Great Idea for A Little Free Library
Taking the love for books to a whole new level, a family living in Coeur d'Alene, Idaho recently came up with the insane idea of converting a 110-year-old ancient tree into one such library for the entire neighborhood. This cottonwood tree that would otherwise have been taken down was ingeniously turned into a "Little Free Library" so everyone could benefit from a little extra reading that this magical place would provide.
Little Free Library, is a non-profit organization that aims to inspire people to keep their love of reading alive by sharing books throughout the world. If numbers are to be believed, this organization has provided more than 75,000 little libraries in 88 countries till date, which is quite a feat in itself.
The woman behind converting the tree into a library is Sharalee Armitage Howard, a former bookbinder, artist, and librarian. She shared, "Someone willing to take the time to give new life to a stump would never cut down a healthy tree to do it. It was dropping HUGE branches for years onto the sidewalk and street (even without windy weather). We were really worried about someone getting hurt. One finally hit our son's car."
More About This Piece of Art
This library makes for a ridiculously charming and cozy library space with a hollowed-out tree as the roof and exterior lighting. It looks like something straight out of a fairy tale, except it is all real.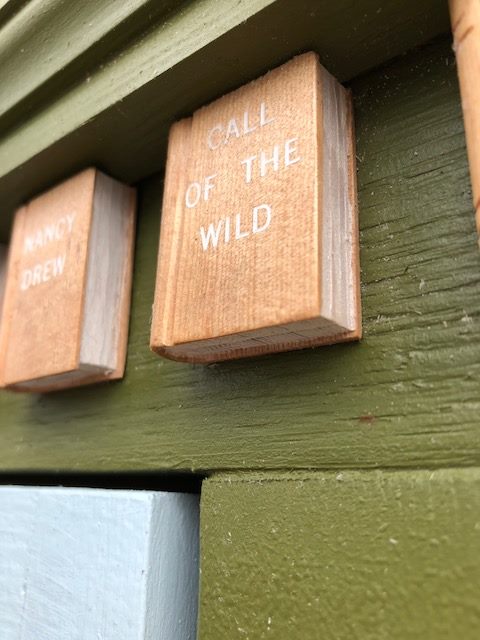 It is also one of the loveliest libraries you will ever see. A few steps have been built right outside the library, and they lead us directly to the main door.
[see-also]
Sharalee also wrote on Facebook about her exciting project saying, "OK, this project isn't quite finished… but I can't wait to share it. We had to remove a huge tree that was over 110 years old, so I decided to turn it into a little free library (which I've always wanted). Here it is (minus some cleanup, vegetation, and trim work)!"
This is a clear example of how we all can bring a little bit of inspiration in our lives with just a little bit of creative thinking!
science
An interview with Dr. Birgül Akolpoglu allows IE to dig deeper into the potential, limitations and misconceptions of biohybrid microrobots for medical use.