Apple's Design Guru Sir Jony Ive to Leave the Company
The iMac, iPod, and iPhones that we all know today look and feel the way they do thanks to long-standing Apple designer, Sir Jony Ive, who is set to leave the company.
Long-standing Apple British designer, Sir Jony Ive, is leaving Apple at the end of the year.
The iMacs, iPhones, and iPods that we know and love are Ive's innovative creations. After more than two decades working at the tech giant's hub, he is going to forge his own path and create his own venture, LoveFrom.
Apple will be Ive's first client.
RELATED: EVERYTHING YOU NEED TO KNOW ABOUT APPLE NEWS PLUS
Little is known about LoveFrom, Ive's new creative firm. It will be based out of California and rumors are that one of its focus areas will be wearable technology. We will have to wait and see.
Who is Sir Jony Ive to Apple?
Apple's CEO, Tim Cook declared that Ive's "role in Apple's revival cannot be overstated." It was indeed pivotal.
Sir Jonathan Paul "Jony" Ive became the head of design in 1996, when the company was struggling financially. The company's turnaround came after Ive's iMac design in 1998, then the iPod in 2001.
From then on, the company continued surging up in popularity and also financially became successful, thanks to Apple's new creations, designed by Ive. They were the iPhone in 2007, the MacBook Air in 2008, the iPad in 2010 and the Apple Watch in 2015.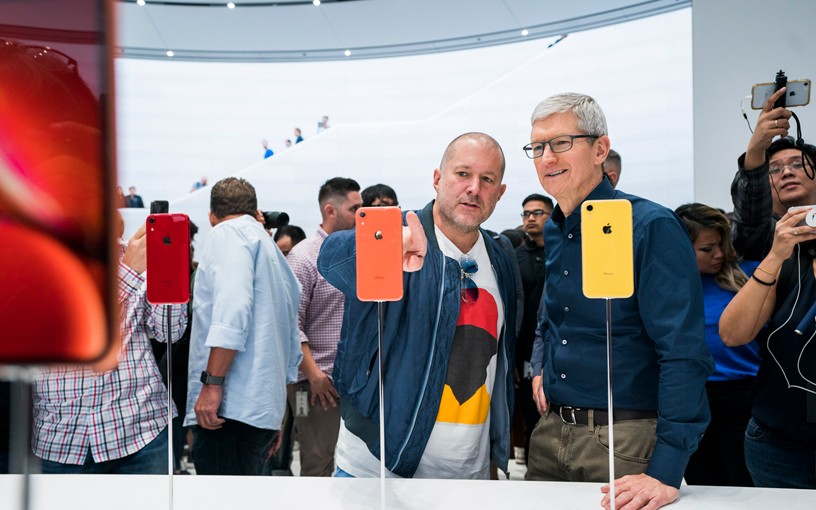 Steve Jobs, Apple's late founder, said of Ive: "If I had a spiritual partner at Apple, it's Jony."
Jobs and Ive bonded over their belief that the look and feel of a product should be simultaneously as important as the technology inside, running the product.
They weren't wrong given Apple reinvented the products and technology to improve user experience in terms of 'look and feel' in the many years the two innovators worked side by side.
Ben Bajarin, an analyst with Creative Strategies, said: "It's the most significant departure of somebody who was a core part of the growth story."
Who will replace Jony Ive?
As of 2012, Ive's role at Apple merged two previously separate positions: overseeing the design of hardware and of software.
No immediate successor has yet been shared publicly, but the roles will once again become separate.
The design team leaders Evans Hankey will take over as vice president of industrial design, and Alan Dye will become vice president of human interface design.
Jony Ive created his space in the history of tech and was knighted in 2012 by the Queen of England. Time will tell what Apple's products will look like moving forward.
innovation
From climbing robots and AI to virtual construction worlds, Interesting Engineering visited Oracle's UK lab to explore the future of construction tech.