Architect Reimagines Ordinary Items as Unique Buildings
From books to face masks, this architect proves anything can be turned into a building.
Images provided by Felipe de Castro
When approached with a great deal of imagination, ordinary items can turn into sources of extraordinary magic. Some artists take their inspiration from the peculiarities of everyday life, but we don't really choose what gets our juices flowing.
Felipe de Castro is a 33-year-old Brazilian architect and urban planner who finds his inspiration from almost everything that surrounds him. The face mask you've become accustomed to throughout the pandemic becomes a unique piece of architecture in the hands of this artist.
Castro draws buildings as you've never seen before by turning, for example, a USB stick or a pile of biners into a grand mansion or an office building.
"Since I was a child, I've always played with taking objects and transforming them into constructions. I would imagine the object on a much larger scale, but I would never put that design on paper," Castro told Interesting Engineering. "It was only in 2018 that I decided to put these ideas on paper. I was sitting at my desk and looking at a pencil holder. I saw a building loud and clear, and for the first time, put it on paper."
His imagination enabled him to see a microphone as a hotel or a stamp as an Apple office, so his portfolio grew. He told IE that the ideas come naturally, with two forms of process happening sometimes at the same time. He either looks at an object and already can create a construction on a larger scale.
Or sometimes, someone sends him a photo of an object as a challenge. "When I have to create out of something someone else chose, the challenge becomes greater," he said.
When he is reimagining an object, he adds functionality, people, vehicles, and vegetation for it to come to life. He described all this as a "creativity exercise."
"I like to train my knowledge with techniques and the ability to improvise and create constructions of any volume. I love helping students in the field and people who love to draw by using this exercise."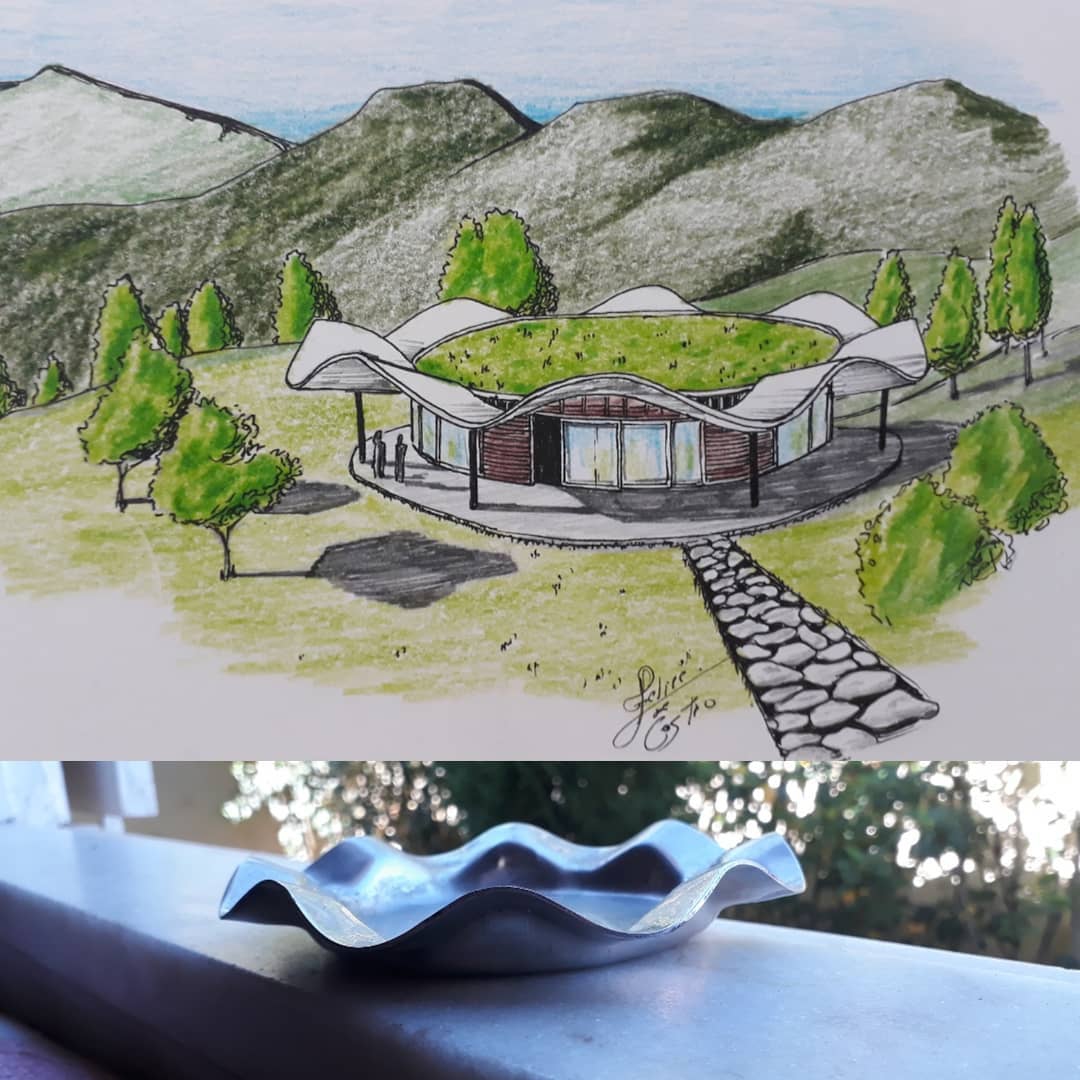 "I've had students and teachers around the world tell me they use my exercise to train their creativity, which is something I'm very happy about," Castro said.
The most difficult part of getting the drawings down is imagining the structural parts, he says. "This is because I want to create something that is actually possible to build. I try not to create impossible things that surpass the law of physics."
So yes, many of his designs can actually be built. While he has never taken any initiative to build them yet, he says that he would definitely go for it if an investor appeared and the change presented itself.
diy
For those of you who use Google Sheets day-in and day-out, then these 100+ formulas and functions will be a life saver.