Australian 'Bubble House' is Now for Sale
The house's architect used design drawings from NASA's Mars Rover to create the structure.
Sometimes you fall on a piece of real estate so interesting and unique that it just can not be ignored. Such is the case with Australian architect Graham Birchall's personal home made out of bubbles.

RELATED: 21 AMAZING FACTS ABOUT SYDNEY OPERA HOUSE
The home, located in Ipswich, Queensland, has just gone up for sale and thanks to the ad we get a unique look at this architectural wonder complete with a video of the home. The home features 11 intersecting bubbles and everything inside it, including doors and windows, is circular.
According to New Atlas, the home was built in the 1980s as a study of the adaptable nature of spheres. In fact, Birchall was inspired by NASA's Mars Rover and even emailed the agency for some design drawings.
This can clearly be seen in the house's circular formations. The domes range in diameter from 4 to 8 meters (13.1 to 26.2 ft) with the window domes featuring remote-controlled iris-like shades that give the impression of an eye or a camera opening and closing.
Even these iris shutters came from the Mars Rover designs. "I remembered that NASA's Mars Rover had one of these things on it. So I thought to myself, they might be able to help me with that. So I rang them up," Birchall told Ipswich First back in 2017.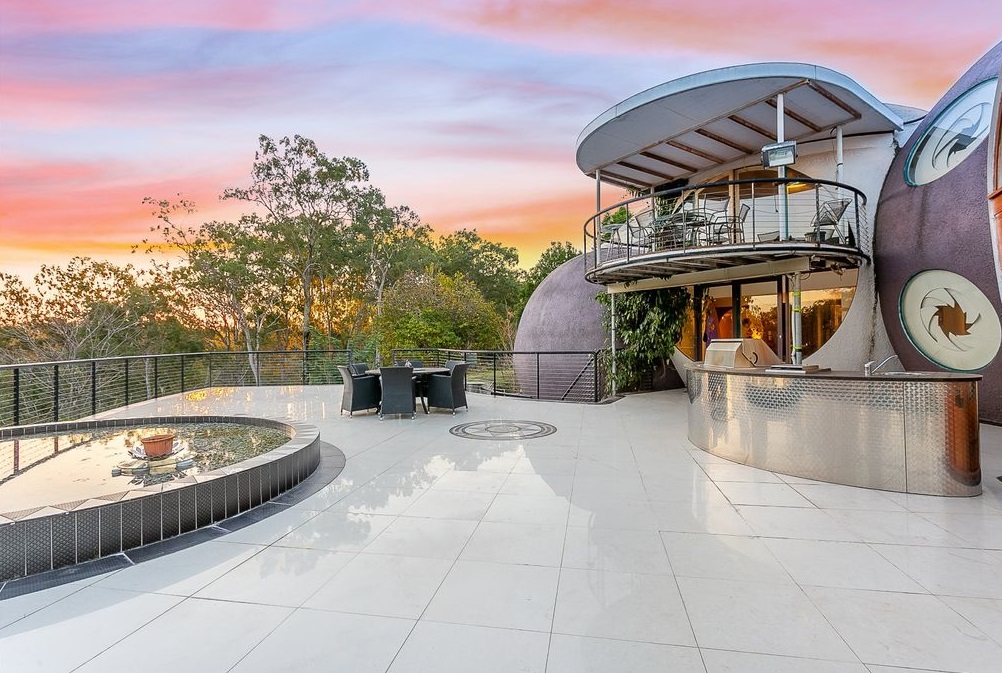 The home features twenty rooms and 1,050m2 of floor space over three levels poised on 5,109m2. Its posting on First National Real Estate says the "home is an ode to strength, beauty and the simplicity of the humble circle" and that the building is a "one of a kind elite property on our Planet!"
We couldn't agree more. Just a quick look at the images and videos show a wondrous architecture supported by many interesting circular features such as a round timber heater located in the large downstairs family room that heats up both the house's floors.
The price of the home is not listed in the posting and we can not help but wonder how much this unique creation would go for. In the meantime, all we can do is enjoy the images.
innovation
Think you are an MS Excel master? Do you know any of these Excel shortcuts? If not, these will really make your day.