Billionaire to Distribute 10 Million Free Face Masks in Vending Machines in Hong Kong
This hero will donate million of face masks to help low-income communities through vending machines.
Hong Kong is on the brink of facing a second spike in COVID-19 cases and prompted by the soaring prices of face masks and the shortage of supply, Adrian Cheng, a billionaire art collector, is launching a new initiative that will provide millions of free medical-grade face masks to the low-income families and disadvantaged groups of Hong Kong.
The billionaire announced his project "Mask to Go" on his Instagram account on Monday, April 6.
The dispensers will provide 10 million face masks in 35 vending machines in 18 locations to the residents in late April. Each resident will be able to claim a pack of five masks every week by registering online for a "smart redemption card". This way people won't queue for their packs and practice physical distancing.
SEE ALSO: BRITISH TOWN USES OREGON'S 'EXPLODING WHALE' FIASCO TO TEACH PHYSICAL DISTANCING
The start of the program is expected to reach more than 40,000 low-income residents, who are forced to use the same mask repeatedly because of shortages.
Adrian Cheng explains, "Our goal is to make things as easy and convenient as possible for low-income families and disadvantaged groups, allowing them to get these much-needed medical face masks while still maintaining social distancing".
"By providing a consistent supply of medical face masks and distributing them through these dispensers, we ensure a hygienic and safe way of getting the masks into the hands of those who need them most."
The initiative will start in mid-April, and numerous production lines are expected to produce 200,000 masks a day. At its peak, the program will produce more than 7 million medical face masks every month.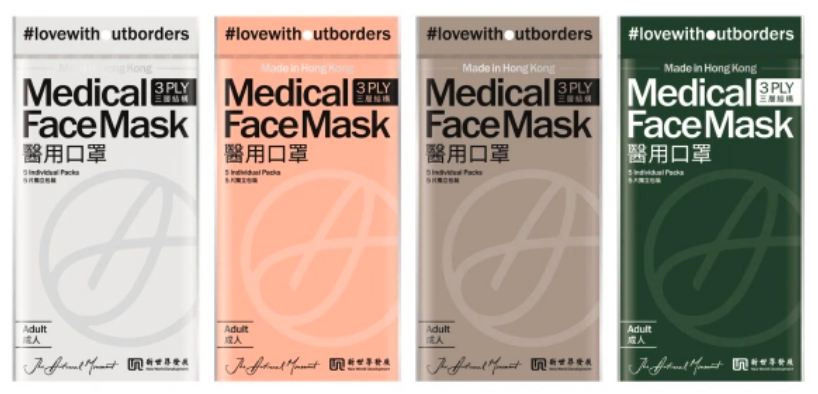 Cheng's company has two mask production lines, and they'll provide medical-grade masks that filter 98% of particles, which is a far better deal than the low-quality ones that the Hongkongers have to do with as of now.
While Hong Kong has seen relatively fewer COVID-19 cases, the numbers have spiked in recent weeks after it relaxed its measures to stem the spread of the virus.
The figures from John Hopkins University show that Hong Kong has currently recorded 989 cases and four deaths. If you are interested in knowing more, you can stay up to date through our Latest Updates on the Coronavirus Disease.
science
An eco-friendly and cost-effective novel membrane has been designed that could harness immense water found in seas for human use.