The Complete List of Genius Black American Inventors, Scientists and Engineers - Part One
Countless important contributions to STEM have come from genius Black Americans. They range from revolutionary cancer research to the humble ice cream scoop.
Many Black Americans have overcome hardship and extraordinary tragedies; led stellar careers as inventors, scientists, and engineers; and helped make the world a better place to live. Their accomplishments range from groundbreaking research into cancer treatment to the invention of the humble ice cream scoop.
But sadly, discrimination, corruption, and other painful socio-cultural factors have caused many inventions by Black people, and the names of their inventors, to be lost and forgotten.
Here is a list of genius, Black American Inventors and their remarkable discoveries that forever transformed the world.
1. Jane C. Wright - Scientist and Pioneering Cancer Researcher
Jane C. Wright was a pioneering cancer research scientist and surgeon. She is noted for her contributions to the field of chemotherapy.
She is particularly well known for her role in the transformation of chemotherapy from a largely experimental drug to a well-established and effective pillar of cancer treatment.
Wright would also pioneer the drug methotrexate for the treatment of breast and skin cancer.
Biography
Jane C. Wright was born in Manhattan on the 30th of November 1919 to a medical family. Her paternal grandfather had been born into slavery but later graduated from Bencake Medical College and became a doctor. Her father, Louis Wright, was one of the first Black students to attend Harvard and was the first African American doctor to work on staff at a public hospital in New York City. Wright's mother was a public school teacher.
Wright married David D. Jones in July of 1947 and the couple would go on to have two daughters. Jones was an attorney and later founded anti-poverty and job training organizations for young Black Americans.
Education
Jane C. Wright graduated with honors from New York Medical College in 1945 and interned at Bellevue Hospital from 1945 to 1946, before completing her training at Harlem Hospital as chief resident.
Career
Wright eventually joined her father at the Harlem Hospital Cancer Research Center, which her father founded. She succeeded him as Director when he died in 1952.
In 1955, Wright accepted the position of Associate Professor of Surgical Research and Director of Cancer Research at New York University. In 1964, President Lyndon B. Johnson appointed Wright to the President's Commission on Heart Disease, Cancer, and Stroke. The Commission's report was instrumental in establishing, a national network of treatment centers for these diseases.
In 1967, she became the professor of surgery, head of the Cancer Chemotherapy Department, and Associate Dean at New York Medical College.
She would go on to have a very prolific research career until her retirement in 1985. She was appointed Emeritus Professor at New York Medical College in 1987 until her death in 2013.
Chemotherapy Contributions
Wright would build on the work that her father started at Harlem Hospital. Chemotherapy was mostly experimental at this time but Wright and her father worked tirelessly to re-direct the focus of research to investigating anti-cancer chemicals.
Publications
Her most notable published papers are:
- "Investigation of the Relationship Between Clinical and Tissue Response to Chemotherapeutic Agents on Human Cancer"- Black American 1957
- "The in Vivo and in Vitro Effects of Chemotherapeutic Agents on Human Neoplastic Diseases"- Black American 1953
Awards
Wright received many awards during her career including the Damon Runyon Award in 1953 and the Spirit of Achievement Award, Albert Einstein College of Medicine in 1965, to name but a few.
She also received various recognitions including an American Society of Clinical Oncology and the Conquer Cancer Foundation 2011 award created in her honor - the J C. Wright, MD, Young Investigator Award. She became the first woman elected president of the New York Cancer Society.
Death of Jane C. Wright
Jane Died on February 19th, 2013 in Guttenburg, New Jersey. She was 93 years old.
2. Benjamin Bradley - Engineer and Inventor
Benjamin Bradley is widely considered the first person to develop and install a steam engine inside a warship.
Few details are available of his life, and there are no records of his date and cause of death.
Biography of Benjamin Bradley
Born as a slave in around 1830, Bradley was taught to read, possibly by his master's children. At the time, it was actually illegal for a slave to learn to read, and so this skill was potentially very dangerous for him.
Bradley showed a natural talent for mathematics and crafting things and he was put to work in a printing office at the age of 16. He began working with scrap metal, first modeling a small ship, and then a working steam engine. His skills so impressed those around him that he was placed in a new job in the science department at the United States Naval Academy in Annapolis, Maryland.
In his new position, he helped to set up and conduct experiments. He also received a salary, some of which he was allowed to keep. He used the money he saved from his job and from the sale of his first engine to build larger models and was eventually able to finish an engine large enough to drive the first steam-powered warship at 16 knots.
Education
Benjamin Bradley had no formal education but was taught basic literacy by his masters children. He was otherwise self-taught.
Inventions
Benjamin Bradley developed the first successful steam engine design to be used in a warship. This was achieved in 1856 when an engine capable of propelling a sloop-of-war was developed.
Because of his legal status as a slave, he was unable to file for a patent. He was able to sell his engine and buy his freedom.
Death
His date and cause of death are unknown.
3. Dorothy Vaughan - Scientist, Mathematician, and Human-Computer
Dorothy Vaughan was a mathematician and "Human Computer" who made enormous contributions the U.S. war effort in WW2 and the early space program.
She would also become the first Black American supervisor at NASA.
Biography
Dorothy Johnson was born on September 20th, 1910 in Kansas City, Missouri. Her parents would later move to Morgantown, West Virginia.
She would later graduate from Beechurst High School in 1925. After graduating with B.A. in Mathematics, she worked as a school teacher to help her family through the great depression.
She married Howard Vaughan in 1932. The couple would have six children together: Ann, Maida, Leonard, Kenneth, Michael, and Donald.
Vaughan would be a lifelong advocate for racial and female equality and a committed Methodist Christian.
She would retire from NASA at the age of 60 in 1971.
Education
Dorothy Vaughan won a full scholarship to the historically black college, Wilberforce University. Here she studied for a B.A. in Mathematics and graduated in 1929.
Career
Vaughan joined the Langley Memorial Aeronautical Laboratory of what was then the National Advisory Committee for Aeronautics (NACA) in December of 1943.
She left her position as the math teacher at Robert Russa Moton High School in Farmville, Virginia to take what she believed would be a temporary war job. Just two years earlier, President Roosevelt signed Executive Order 8802, prohibiting discrimination in the country's defense industry, and the laboratory began hiring black women to meet the war-time demand for processing research data.
Jim Crow laws at the time required the "colored" mathematicians to work separately and Vaughan was assigned to a segregated all-black group of female mathematicians making calculations for teams of engineers. The group was required to work and eat in separate parts of the facility from white workers. In 1949 she was promoted to the position of team leader for the "West Area Computing Group".
This would make her the first Black supervisor ever at NACA.
NASA & Space Program
In 1958, NACA became NASA, and segregated facilities were abolished. Vaughan and many of her group joined the new Analysis and Computation Division (ACD). This was a racially and gender-mixed group working on the frontiers of computing.
As electronic computers became more prevalent at NASA, the "human computers" would retrain as computer programmers. Dorothy Vaughan became an expert FORTRAN programmer and contributed to the Scout Launch Vehicle Program.
Death
After retirement in 1971, Vaughan would live for a further 38 years until she died peacefully on November 10, 2008.
4. Walter Lincoln Hawkins - Inventor and Scientist
Walter Lincoln Hawkins was a chemist, inventor, and advocate for Black Americans in science. He is most famed for his invention of the 'polymer cable sheath'.
Biography
Walter was born on March 21, 1911, in Washington D. C. to a science teacher mother and a lawyer father.
As a child, he was fascinated with how things worked and would often take apart and reassemble toys. He would also build his own spring-driven toy boats and working radio in his youth.
He was inspired by his physics teacher at High School to dedicate his life to inventing. After graduating from Rensselaer Polytechnic Institute in Troy, New York, he received his master's degree in chemistry at Howard University and a doctoral degree at McGill University in Montreal.
After completing his education, Hawkins took on a postdoctoral fellowship at Columbia University before being offered a position at AT&T's Bell Laboratories in 1942. At Bell, Hawkins was the first African American scientist on staff.
Over the course of his 34-year career at Bell Labs, Hawkins worked as Head of Plastics Chemistry R&D, Assistant Director of the Chemical Research Laboratory, and supervisor of Applied Research, before being promoted to department head in 1972.
He finally retired from Bell in 1976 after which he taught at New York's Polytechnic Institute, acted as a technical consultant for chemical and pharmaceutical companies, and served as the research director of the Plastics Institute of America.
Inventions
Whilst at Bell Labs, Hawkins' research was focused on polymers. Primarily thermal and oxidative stabilization of polymers for telecommunications.
At that time telephone cables were either coated in highly toxic lead-based materials or polyethylene. The former was expensive and hazardous whilst the latter quickly deteriorated in the presence of UV.
Using this knowledge Hawkins and his colleague Victor Lanza invented a polymer that didn't degrade like polyethylene, wasn't hazardous, and was very cheap to make.
This new polymer subsequently went into production as a cable sheath in the 1960s.
Patents
Hawkins wrote three books, published more than 50 scientific papers and earned 18 U.S. and 129 foreign patents for his works.
Honors and Death
Hawkins received various awards throughout his career:
National Medal of Technology,

International Award from the Society of Plastics Engineers,

Percy L. Julian Award,

Distinguished Alumni Award from Howard University,

At least five honorary degrees.

In 1975 he was inducted into the National Academy of Engineering - The first Black American to do so.

Bell Labs' annual W. Lincoln Hawkins Mentoring Excellence Award is named in his honor.

In 2010, he was inducted into the

National Inventors Hall of Fame

.
Lincoln Walter Hawkins died in 1992.
5. Powtawche Valerino - Mechanical Engineer
Powtawche Valerino is a mechanical engineer who is working for NASA's Jet Propulsion Laboratory. She played a vital role in the navigational systems of the Cassani mission.
Biography
Valerino was born on the Mississippi Choctaw Indian Reservation to a Choctaw Mother and African-American Father. She was an enrolled member of the tribe and spent her early years on the reservation.
When she was ten, Valerino's family moved to New Orleans. She became interested in science and technology after watching the Space Shuttle Challenger Explosion on TV in 1986.
In high school, Valerino shadowed professional mechanical engineers as part of NASA's Summer High School Apprenticeship Research Program.
Education
Valerino studied and earned her Bachelor's Degree in Mechanical Engineering from Stanford University and her Master's and Doctoral degrees in mechanical engineering from Rice University. She also interned at Johnson Space Center in Houston and Stennis Space Center in Hancock County, Mississippi, and worked on the X-38 team.
She was the first Native American to earn a Ph.D. in engineering at Rice University.
Career
Valerino joined NASA's Jet Propulsion Laboratory's Mission Design and Navigation Section in 2005. Initially working on the Jupiter Icy Moon Orbiter Mission she was later transferred to the Cassini team. After 13 years on the Cassini project, she began working on the Parker Solar Probe spacecraft mission, which launched on August 12, 2018.
Public Engagements
Valerino also works to encourage under-represented groups to pursue careers in STEM. In 2016 she received the National Association for the Advancement of Colored People Education Award for her outreach activities. She also helped 21st Century Fox promote the 2017 film "Hidden Figures".
6. Ronald McNair - Scientist, Physicist, and NASA Astronaut
Ronald McNair was a physicist and a NASA astronaut. His life was cut tragically short when the Space Shuttle Challenger exploded in 1986.
Biography
Ronald was born on October 21 1950, in Lake City, South Carolina. When he was only 9 years old he refused to leave a segregated library until he checked out his books.
The library is now named in his honor.
Education
McNair graduated from Carver High School in Lake City, South Carolina in 1967. He would later receive a Bachelor of Science degree in Physics from North Carolina A & T State University in 1971.
He later completed his Doctorate in Physics from MIT in 1976.
Pre-NASA Career
Prior to joining NASA, McNair worked on the then recently invented chemical lasers. In 1976, he became a staff physicist at Hughes Research Laboratories in Malibu, California, where he continued studying lasers.
NASA Career
Ronald McNair was selected for the astronaut program in 1978. He was one of the first three African Americans to be selected as astronauts, along with Guion S. Bluford, Jr. and Frederick Gregory.
His first space mission was on STS 41-B which launched from the Kennedy Space Center, Florida in 1984. This mission was a complete success with McNair logging a total of 191 hours in space.
This made him the second African-American to make a space flight.
His next and final assignment was as a mission specialist on mission STS 51-L aboard the Space Shuttle Challenger in January of 1986.
Challenger Mission
Ronald McNair was a mission specialist for the Challenger Mission when it exploded 73 seconds after liftoff, at an altitude of 46,000 feet on January 28, 1986.
The disaster changed the space shuttle program forever.
Honors
Honorary Doctorate of Laws from North Carolina A&T State University in 1978,

Honorary Doctorate of Science from Morris College in 1980,

Honorary Doctorate of Science from the University of South Carolina in 1984.

Posthumously awarded Congressional Space Medal of Honor
And many more special honors.
7. Beebe Steven Lynk - Scientist and Chemist
Beebe Steven Lynk was one of the first female African-American chemistry teachers in the United States. She was also a famed author and helped the founding the University of West Tennessee.
Biography
Lynk was born on October 24th, 1872 in Mason, Tennessee. Very little is known of her early life, whether she had siblings or not, and who her parents were.
After graduating with a bachelor's degree in Chemistry she founded the University of West Tennessee with her husband.
Education
Lynk attended Lane College in Jackon, Tennessee. She graduated with a degree in 1892 at the age of 20.
A year later she married Dr. Miles Vandahurst who was the founder, editor, and publisher of Medical and Surgical Observer. This would become the first medical journal to be edited by an African American. Dr. Miles Vandahurst was also the first African American to establish a medical practice in Jackson.
Lynk later earned a PhC (Pharmaceutical Chemist) degree in 1903.
The career
Lynk and her husband founded the University of West Tennessee in Jackon in 1900. After completing her PhC, Lynk immediately took up a position as a professor of medical Latin botany and materia medica at the University's new medical school.
The couple moved the University to Memphis in around 1907. It would later close down in 1924 due to financial problems but issued 216 medical degrees whilst it was open.
African-American Women's Club Movement
Lynk played an active role in the early Black Women's Club Movement. She was also a member of the National Federation of Women's Clubs.
Lynk also served briefly as the treasurer of the Tennessee State Federation of that organization.
In 1896 she authored her famous book, Advice to Colored Women. It reflected the organization's mission to raise the social and cultural status of African American women through education and "fostering respectability".
Death
Lynk died on November 11th 1948, at 76 years old, in Memphis, Tennessee.
8. Louis T. Wright - Scientist, Surgeon, and Civil Rights Activist
Louis Tomkins Wright was an American civil rights activist and surgeon.
Biography
Wright was born on July 23rd 1891, in LaGrange, Georgia. His father was born a slave but went on to earn a medical degree from Meharry Medical School, Nashville, Tennessee.
Wright would go on to work at Harlem Hospital, where he was the first African-American on the surgical staff. He spend thirty years there and earned a reputation as an excellent surgeon and staunch civil rights supporter.
Education
Wright graduated from Clark Atlanta University in 1911. He received his medical degree from Harvard Medical School in 1915, where he finished fourth in his class. He would later complete his postgraduate studies at Freedman's Hospital in Washington D.C., then return to Georgia.
Career
After moving back to Georgia, Wright joined the Army Medical Corps. He served as a lieutenant during the first world war. At the end of his military career, he was discharged as a captain and was given a Purple Heart for injuries suffered in a phosgene gas-based German assault.
He returned to the U.S. in 1919 and moved to New York to set up a medical practice in Harlem. Wright also established connections with Harlem Hospital.
In 1929, he was appointed as the first African-American police surgeon for the New York Police Department.
Throughout his thirty years of practice, Wright started the Harlem Hospital Bulletin and headed a team that pioneered chlortetracycline use on humans.
He would later earn a reputation of excellence for treating head injuries and was made a Fellow of the American College of Surgeons.
Civil Rights Activism
Louis Tompkins Wright would build a reputation for his excellent medical research and his support for racial equality in the field of medicine.
He was also heavily involved with the National Association for the Advancement of Colored People (NAACP). He served as its chairman for almost 20 years.
Death
He died on October 8th 1952, aged 61 in New York City.
9. Katherine Johnson - Scientist, Physicist, and Mathematician
Katherine Johnson was a mathematician renowned for her work at NASA. Notably, she is remembered for her pivotal work on calculating orbital mechanics for manned NASA missions.
She would be become one of the famed Langley 'Human Computers' at NACA, later became NASA.
Biography
Johnson was born in 1918 in White Sulphur Springs, Greenbrier County, West Virginia. She was the youngest of four children born to her father, a lumberjack, and her mother, a teacher.
She would show an interest and talent for mathematics at a young age which her parents cultivated. Her hometown did not offer public schooling for African American students past 8th grade so at the age of 13 her parents arranged for her to attend high school on the campus of historically black West Virginia State College.
At 18, she enrolled in the college, where she studied math under the mentorship of W. W. Schieffelin Claytor, the third African American to earn a PhD in mathematics. She graduated in 1937 and took a job teaching at a public school for black kids in Marian, Virginia.
Career
In 1939, West Virginia decided to integrate its graduate schools, and Johnson and two men were chosen to be the first black students offered spots at West Virginia University. Johnson enrolled in the graduate math program but left shortly to start a family. Johnson returned to teaching but in 1952 she heard about, and subsequently applied for, a position with the all-Black West Area Computing section at the National Advisory Committee for Aeronautics' (NACA) Langley laboratory, headed by fellow West Virginian Dorothy Vaughan. Johnson would continue to work at NACA and NASA until her retirement in 1986.
Apollo Mission, Space Shuttle, and Other NASA Related Contributions
Whilst at NASA, Johnson made significant contributions to the Space Program. She famously calculated the trajectory for John Glenn's 1962 space flight. In fact, Glenn refused to go until Johnson had run the numbers herself.
Johnson was also instrumental in making the calculations that helped synch Project Apollo's Lunar Module with the lunar-orbiting Command and Service Module.
Like other 'Human Computers,' Johnson would later transition to working with computers.
Legacy, Awards, and Honors
Johnson co-authored many scientific papers throughout her career, 26 in total. She has also been garnered many honors throughout her career including the Presidential Medal of Freedom in 2015.
She has since been honored as one of the 100 most influential women worldwide by the BBC in 2016.
She also features in the highly acclaimed movie Hidden Figures. Johnson died in 2020 at the age of 101.
10. Daniel Hale Williams - Scientist and General Surgeon
Daniel Hale Williams was one of the first physicians to perform open-heart surgery in the United States and founded a hospital, Chicago's Provident Hospital, with an interracial staff.
Education
Daniel Hale Williams was born on January 18, 1856, in Hollidaysburg, Pennsylvania. After the death of his father, 10-year-old Williams was sent to live in Baltimore, Maryland, with family friends. There, he worked as a shoemaker's apprentice, but then returned to his family, who had moved to Illinois. In Illinois, he began work as a barber but wanted to pursue an education and apprenticed with surgeon Dr. Henry Palmer. Supported by a prominent Black activist, he completed his training in 1883 at Chicago Medical College, now called Northwestern University Medical School.
Career
After graduation , Williams opened his own practice in Chicago's South Side and taught anatomy at his alma mater. He also became as the first African American physician to work for the city's street railway system.
Due to discrimination, Black doctors were refused staff positions in hospitals. So, in May 1891, Williams opened Provident Hospital and Training School for Nurses, the nation's first hospital with a nursing and intern program that had a racially integrated staff. Williams worked at the hospital as a surgeon.
In 1893, Williams operated on a man with a severe stab wound to his chest. Although lacking modern blood transfusion and surgical procedures, Williams successfully sutured Cornish's pericardium, becoming only the third person to perform open-heart surgery.
After this, Williams was appointed as the surgeon in chief of Freedman's Hospital in Washington D. C. and held this post till 1898.
Williams later became as a visiting clinical professor at Meharry Medical College, Nashville. He also helped founding other hospitals for the benefit of African Americans.
In 1895, he co-founded the National Medical Association, an alternative to the American Medical Association, which didn't allow African American membership.
Williams died because of a stroke on August 4, 1931 in Idlewild, Michigan.
Legacy and Honors
Williams received various honorary degrees from Howard and Wilberforce Universities. He was also a Charter Member of the American College of Surgeons and a member of the Chicago Surgical Society. A Pennsylvania State Historical Marker has also been placed on U.S. Route 22 in his honor.
TV and Other Media Representations
Williams has appeared in popular culture in recent years, including:
Stevie Wonder's "Black Man" track is widely credited to Williams achievements,

Tim Ried played Daniel Williams in the TV series, Sister in 1998,

He was listed as one of the 100 Greatest Black Americans in 2002.
11. Mae C. Jemison - Engineer, Physician, and NASA Astronaut
Mae C. Jemison is an American physician, engineer, and NASA astronaut. In 1992, she became the first African American woman in space.
Biography
Jemison was born on October 17th 1956 in Decatur, Alabama. Her father was a roofer and carpenter and her mother was an elementary school teacher. When Jemison was three, her family moved to Chicago, Illinois, in search of better educational opportunities.
She was fascinated with all things related to science, especially astronomy, from a young age, encouraged and supported by her parents.
Education
Jemison graduated from Morgan Park High School in Chicago in 1973. She received her Bachelor of Science degree in Chemical Engineering from Stanford University in 1977.
She pursued and completed a doctoral degree in Medicine from Cornell University in 1981.
Medical Career
In her postdoctoral studies, Jemison completed an internship at Los Angeles County/USC Medical Center in 1982. She then worked as a GP with INA/Ross Loos Medical Group in LA until December of the same year.
Between 1983 and 1985 Jemison, worked as the Area Peace Corps Medical Officer in Sierra Leone and Liberia.
She returned to the U.S. in 1985 and joined the CIGNA Health Plans of California working, once again as a GP.
NASA Career
In 1987, she applied for and was accepted as the first African American woman to be admitted into the NASA astronaut training program. During her time with NASA, she was responsible for aiding launch activities at the Kennedy Space Center, Florida, verification of Shuttle computer software, and other avionics work on the Space Shuttle Program.
Jemison flew into space on September 12, 1992, aboard the Endeavour on mission STS-47. She also became the first African American woman in space. This Space Shuttle Mission aboard Endeavour completed 127 orbits of the Earth and clock up over 190 hours in space.
She resigned from NASA the following year, in March of 1993.
Honors and Awards
Jemison has received many honors and awards throughout her career and also made various TV appearances throughout her life including a 1993 episode of Star Trek: The Next Generation, as Lieutenant Palmer.
12. Warren M. Washington - Atmospheric Scientist
Warren M. Washington is an African-American expert meteorologist and atmospheric scientist. He was the former chair of the National Science Board and currently serves as the senior scientist for the National Center for Atmospheric Research.
Biography
Washington was born in Portland, Oregon on August 28th, 1936. His father was a waiter and his mother was a practical nurse.
While in high school, Washington was advised to attend business school but chose science instead. He would go on to become one of the world's most influential climate scientists and would become well respected for his work on climate modeling.
Today he lives in Boulder, Colorado with his wife Mary. The couple has three children together.
Education
Washington graduated from Oregon State University with a bachelor's degree in physics and later earned a master's degree in meteorology, also from Oregon State.
He later completed his doctorate in meteorology from Pennsylvania State University in 1964.
Career
After earning his doctorate, Washington worked for a time as a research assistant at Penn State. He became a research scientist at the National Center for Atmospheric Research (NCAR) in 1963. While at NACR, Washington developed one of the first atmospheric computer models of the earth's climate. He later became the head of NACR's Climate Change Research Section in the Climate and Global Dynamics Division.
As his professional reputation grew, Washington was also asked to serve on various national commissions on climate change. He was appointed as an adviser for the Federal Government including serving no less than four U.S. Presidents.
Between 1978 and 1984, he served on the President's National Advisory Committee on Oceans and Atmosphere; in 1990, he began serving on the Secretary of Energy's Biological and Environmental Research Advisory Committee; and in 1996, he assumed the chair of the Subcommittee on Global Change. Washington was also appointed to the National Science Board and elected chair of the organization in 2002 and 2004.
Research
Washington published numerous studies during his time at NCAR but he also wrote and released two books:
- An Introduction to Three-Dimensional Climate Modeling
- Odyssey in Climate Modeling, Global Warming, and Advising Five Presidents - His 2006 autobiography
Awards
Washington has received many awards and honors during his career. These have included:
The 1997

Biological and Environmental Research Program Exceptional Service Award for Atmospheric Science from the U.S. Department of Energy,

The 1999 National Weather Service Modernization Award'

The National Medal of Science in 2010,

and,

He was elected as a Fellow of the American Geophysical Union in 2013.
He has also been recognized for his efforts to encourage minority youngsters to pursue careers in atmospheric science.
13. Annie Easley - Computer Scientist, Mathematician, and Rocket Scientist
Annie Easley is a rocket and computer scientist who helped create software for a variety of NASA systems. She is most known for her work on the Centaur Rocket.
Easley also, in no small part, helped make modern-day space flight possible.
Biograpghy
Easley was born in Birmingham, Alabama in 1933. During her time at school, she firmly believed her only potential careers were either nursing or teaching.
She would initially begin studying as a pharmacist at Xavier University but dropped out in 1954 when she married.
Easley then worked as a substitute teacher helping to prepare Blacks for the literacy tests that were prerequisites to register to vote at the time.
Once her husband was discharged from the army the couple moved to Cleveland where she read an article about the "human computers" at the Aircraft Engine Research Laboratory in Cleveland, Ohio (the predecessor of the NASA Glenn Research Center). The lab needed people with strong math skills, and Easley needed a job.
Education
She would later earn a bachelor's degree of Science in Mathematics from Cleveland University in 1977 whilst working for NASA.
NACA Career
Easley began working at the AER lab in 1955 as a 'Human Computer', one of only four African American employees there. Her early primarily revolved around running simulations for the newly planned Plum Brook Reactor Facility.
In the 1970s, Easley returned to school to earn her degree in mathematics from Cleveland State, doing much of her coursework while also working full time.
She spent 34 years working for NACA and NASA. When human computers were replaced by electronic computers, Easley became an expert programmer. She developed and implemented code used to analyze alternative power technology such as the battery technology developed for use in early hybrid vehicles.
Death
Annie Easley died on June 25th, 2011 at 78 years.
14. Arthur B. C. Walker Jr. - Scientist, Solar Physicist, and Pioneer in EUV/XUV Optics
Arthur Bertram Cuthbert Walker Junior was an African-American educator and physicist who helped develop solar telescopes. These telescopes helped capture the first detailed images of the Sun's outermost atmosphere in the late 1980s.
He is also credited with helping create more Black Physicists with Ph.D.'s than any other single university in the U.S.
Biography
Walker Junior was born in Cleveland, Ohio on August 24th, 1936. He was an only child to his lawyer father and his social worker and Sunday school teacher mother.
He would develop an early interest in science. An interest that would develop into a burning passion for the rest of his life.
Education
Walker Junior attended the Case Western Institute of Technology, graduating in 1957 with a bachelor's degree in physics.
The following year he earned a master's degree in physics from the University of Illinois and completed his doctorate in 1962.
Career
Walker Junior began his professional career by entering military service in 1962 as an Air Force second lieutenant. He was assigned to the weapons laboratory at Wright-Patterson Air Force Base, Ohio. His work there involved constructing instrumentation for a satellite to measure Van Allen belt radiation. After leaving the military in 1965, Walker worked at the Space Physics Laboratory of the Aerospace Corporation in California until 1974.
Here he focussed his research on solar radiation, specifically extreme UV light and soft X-Rays. Both of these affected the chemistry of the Earth's upper atmosphere, including the Ozone layer.
Between the late 1970s and '80s Walker Junior worked with various other scientists to develop a new scientific technique, called multilayer technology. This was later developed for use in space, producing encouraging results with images of the Sun's corona in the later 1980s.
This tech can still be found on NASA's major satellites.
Walker Junior also worked for Stanford as a Professor of Physics beginning in 1974. His first doctoral student at Stanford was the future astronaut Sally K. Ride. After the explosion of the Space Shuttle Challenger in 1986, killing all aboard, Walker Junior was appointed to chair the presidential commission that investigated the disaster. In the 1990s he led a team of scientists who were the first to apply normal incidence X-ray optical systems to astronomical observation. Later, he collaborated on the use of X-ray spectroscopy to create 3-D images to reveal the composition of celestial bodies.
Death
Walker Junior died on April 29th 2001 peacefully at home on the Stanford Campus. He had been battling with cancer.
15. Jeanette J. Epps - Aerospace Engineer and NASA Astronaut
Jeanette J. Epps is an aerospace engineer and NASA astronaut. Before becoming an astronaut she worked for the Ford Motor Company and the CIA.
Biography
Jeanette Epps was born on the November 3rd 1970 in Syracuse, New York. She was one of seven children born to her father, Henry, and mother, Luberta.
Her parents moved to New York during the so-called Great Migration when many African Americans from the rural South moved north and west in search of opportunity.
Epps would later graduate from Le Moyne College and earn her master's and Ph.D. in aerospace engineering at the University of Maryland before working in research at the Ford Motor Company. She later joined NASA's astronaut program.
Education
Epps graduated from Le Moyne College with a Bachelor's of Science degree in Physics and later earned a Master's and Ph.D. from the University of Maryland in Aerospace Engineering.
Career
After graduation, Epps worked for a time in the research division at the Ford Motor Company. She would later work as a technical intelligence officer at the CIA before joining NASA in 2009.
She qualified as an astronaut in 2011 and has since also served as an aquanaut for the Aquarius underwater laboratory during the NEEMo 18 mission.
ISS Mission
It was announced by NASA in January of 2017 that Epps would form part of the crew for the ISS from mid-2018 onwards for missions 56 and 57 and would serve as the flight engineer for the missions.
Sadly she was later pulled from the mission for unspecified reasons.
The mission would have made her the first long-term African American ISS crew member and 14th African American to go to space. African American astronauts have visited the station in the past but never lived there long-term.
16. Neil deGrasse Tyson - Scientist, Astrophysicist, and Author
Neil deGrasse Tyson is a scientist, astrophysicist, author and science communicator, and educator. He is also the Frederick P. Rose Director for the Hayden Planetarium at the Rose Center for Earth and Space, New York City.
He is also a famed TV presenter and wine enthusiast.
Biography
Tyson was born in New York City on October 5th 1958. He was the second of three children. His mother was a Gerontologist for the U.S. Department of Health, Education and Welfare, and his father was a sociologist and human resources Commissioner for NYC's mayor.
He spent his early childhood in Castle Hill the Bronx but the family would eventually move to Riverdale. His early education was spent attending public schools in the Bronx area.
After a visit to the Hayden Planetarium at the age of 9, Tyson would never shake his fascination with Astrophysics. He would regularly attend lectures at the Planetarium during his teenage years and began giving lectures on the subject at the age of fifteen.
Between 1972 and 1976 Tyson was the school's wrestling captain and the editor of his high schools Physical Science Journal.
He currently lives in Lower Manhattan with his wife, Alice Young. The couple has two children.
Education
Tyson was personally recruited for Cornell University by Carl Sagen, but decided to study at Havard University instead, where he graduated with a Bachelors Degree in Physics in 1980. He would then study at the University of Austin where he graduated with a Masters Degree in Astronomy in 1983.
He then completed an MPhil in Astrophysics at Columbia University in 1989. And finally, he earned his P.h.D. in Astrophysics at Columbia in 1991.
Career
Tyson's career technically began between his BA and MPhil when he lectured at the University of Maryland.
After earning his doctorate, Tyson spent a few years as a postdoctoral research assistant at Princeton University. He would eventually join the Hayden Planetarium as a staff scientist in 1994 while simultaneously continuing his work at Princeton.
He promoted to Acting Director of the Planetarium in 1995. During the Bush Administration, he formed part of a 12-member commission to study the Future of the US Aerospace Industry.
Publications
Tyson is an accomplished scientist and has a large catalog of research publications. He has also published 13 books so far in his career.
He is perhaps best known for his work entitled "Origins: The Fourteen Billion Years of Cosmic Evolution".
Between 1995 and 2005 he was a monthly contributor to the natural history magazine, "Universe".
His recent works include the New York bestseller "Death by Black Hole and other Cosmic Quandaries" and "The Pluto Files: The Rise and Fall of America's Favorite Planet".
Awards and honors
Tyson is the recipient of more than twenty honorary degrees as well as NASA's Distinguished Public Service Medal.
He has also become immortalized with the asteroid 13123 named "Tyson" in his honor. He was also voted the "Sexiest Astrophysicist Alive" by People Magazine in 2000.
Media appearances
His TV science presenter career started in 2004 when he hosted the four-part PBS Nova series "Origins". He would later narrate the documentary "400 Years of the Telescope" for PBS in 2009. He was also a regular on the History Channel's popular series "The Universe".
Tyson launched his highly popular "Star Talk" in 2009. This was meant to be a weekly podcast that would run for only 13 weeks. It has since evolved into a regular radio talk show.
17. Bettye Washington Greene - Scientist and Chemist
Bettye Washington Greene is widely credited as being the first African American female Ph.D. chemist to work in a professional position at the Dow Chemical Company. While there she would research and help develop latex and other polymers.
Biography
Greene was born on March 20th 1935 in Fort Worth, Texas. She developed an interest in chemistry at a young age leading her to study it at university, gaining a bachelor's of science degree in 1955.
After her marriage to Veteran Airforce Captain William Miller Greene in 1955, she returned to Academia to complete he Ph.D. and joined and worked for Dow Chemical Company for her entire professional life.
Education
Greene attended segregated public schools in Texas and graduated from the I. M. Terrel High School in 1952.
She earned her Bachelors of Science in Chemistry from the Tuskegee Institute, Alabama in 1955. Greene later earned her Doctorate in Physical Chemistry at the Wayne State University in Detroit in 1962.
Career
Greene joined the Dow Chemical Company's E. C. Britton Research Laboratory in Midland, Michigan in 1965. This made her the first African American woman to join the company in a professional position.
Whilst there her work focussed on colloid and latex chemistry as well as their interactions with paper.
She was promoted to Senior Research Chemist in 1970. She would continue working for Dow well into the later 1980s before retiring in 1990.
Patents
Greene held several patents including:
Latex-based adhesives made from emulsion polymerization,

Composite sheet preparation with stable latexes that contained phosphorus surface groups,

Stable latexes containing phosphorus surface groups.
Philanthropy
Greene was a charter member of the Midland, Michigan Alumni Chapter for Delta Sigma Theta Sorority. This is a national public service group focussed on working with African Women.
Death
Bettye Greene passed away on June 16th, 1995, at 60 years old.
18. Charles Henry Turner - Scientist, Research Biologist, Educator, Zoologist, and Comparative Psychologist
Charles Henry Turner was an African-American research biologist, zoologist, educator and comparative psychologist.
Biography
Turner was born on February 3rd, 1867 in Cincinnati, Ohio. After earning Bachelor's and P.h.D. degrees, he devoted his life to teaching children and studying insects.
Education
After graduating from Gaines High School as class valedictorian, Turner enrolled in the University of Cincinnati, where he earned a bachelor's of science degree in biology in 1891. He remained at the University of Cincinnati and earned an master's of science degree in biology the following year.
He later earned a Doctorate from the University of Chicago in Zoology in 1907.
Career
Turner found it difficult to find work at a major university, either as a result of racism or because he wanted to work with African American students. So instead he taught at various schools, including Clark College (now Clark Atlanta University), a historically black college in Atlanta. Turner later settled in St. Louis, Missouri, where he worked as a science teacher at Sumner High School. He remained there until his retirement in 1922.
He conducted scientific research at the same time, despite having little access to laboratories or research libraries, a meager salary, and a heavy teaching load.
Publications
Turner published more than 70 papers on invertebrates throughout his life and several morphological studies of vertebrates and invertebrates.
Through his work, he was able to establish that insects can modify their behavior as a result of experience. Turner became the first entomologist to show that insects can hear and distinguish pitch. He also found that cockroaches can learn through trial and error. He also showed that honeybees could see in color.
Turner was also one of the first behavioral scientists to pay close attention to the use of controls and variables in experiments.
Turner maintained a lifelong commitment to civil rights, and was a leader of the civil rights movement in St. Louis, where he argued that education was the key to a more equal society.
Death
Charles Henry Turner died on Valentine's Day in 1923. He had suffered from acute myocarditis whilst living in Chicago.
Legacy
Since his death, several schools have been named in his honor in St. Louis, Missouri. He is remembered on the Clark Atlanta University campus in the Tanner-Turner Hall building.
His life and times are the subjects of the 1997 children's book Bug Watching with Charles Henry Turner by M.E. Ross.
In recent years, his research has been reintroduced to the public through the publication of Selected Papers and Biography of Charles Henry Turner, Pioneer of Comparative Animal Behavior Studies (2003).
19. Donna Auguste - Scientist, Businesswoman, Entrepreneur, and Philanthropist
Donna Auguste is an entrepreneur, businesswoman, scientist, and philanthropist. She co-founded and served as the CEO of Freshwater Software between 1996 and 2001.
Prior to this, she worked as a senior engineering manager at Apple Computer.
Biography
Auguste was born in 1958 in Texas but soon moved to Louisiana and then California. She has three sisters and was raised by her single mother.
From an early age, she loved to take apart household electrical appliances to see how they worked. She would later take an interest in software engineering.
Education
Auguste enrolled in electrical engineering and computer science program at the University of California, Berkeley, where she was one of a very few women and very few Blacks studying these subjects. Here she earned her bachelor's of science in electrical engineering and computer science.
She later completed her Masters in Computer Science at Carnegie-Mellon University in 1983 and became the first African-American women to attend the PhD program at Carnegie-Mellon University.
Career
While still a PhD student, Auguste interned at the Xerox Corporation's Palo Alto Research Center. Whilst there she met the future founders of IntelliCorp.
In 1986, she joined IntelliCorp as a software engineer focussing on AI. After leaving IntelliCorp and taking a short career break she joined Apple in 1990.
At Apple, her work primarily revolved around the Newton PDA development project.
She moved to Bouler, Colorado in 1996 and joined the U.S. West Advanced Technologies as senior director. At this time, she foresaw the great potential for the internet and decided to found her own company Freshwater Software.
Freshwater Software Inc.
Freshwater Software was founded to provide, maintain and monitor business-critical web applications. It would grow rapidly to become a multi-million dollar company that served Fortune 500 Companies like Alta Vista, IBM, and Microsoft.
The company was sold in 2001 to Mercury Interactive Corporation for $147 million.
Personal Life
Auguste founded the Leave a Little Room Foundation, LLC after selling Freshwater Software. This is a philanthropic organization devoted to providing housing, electricity, and vaccinations for underprivileged communities around the world.
Auguste is also a devoted Catholic and a member of Cure d'Ars Parish in Denver.
20. Vivien Thomas - Scientist and Surgical Technician
Vivien Theodore Thomas was a surgical technician who went on to develop procedures to treat blue baby syndrome in the 1940's.

'Blue baby' syndrome is also called cyanotic heart disease.
Biography
Thomas may have been born in New Iberia, Louisiana (sources are unclear) on the August 29th 1910. He attended the Pearl High School in Nashville, where the family moved when Thomas was two.
While Thomas hoped to become a doctor, the Great Depression forced him to rethink his plans. He spent some time working as a carpenter working at Vanderbilt University.
In 1930, he managed to find a job as a surgical research assistant with Dr. Alfred Blalock at Vanderbilt University.
Thomas married his wife Clara and had two children.
Alfred Blalock and Vivien Thomas
On his first day of work with Blalock, Thomas was thrown in at the deep end and assisted Alfred on a surgical experiment on a dog. At the end of the day, Thomas was told he would be part of another experiment the next day.
Within weeks Thomas was starting similar surgeries on his own. He was, legally, classified and paid as a Janitor despite the fact that by the mid-1930's his duties were not indistinguishable from that of Postdoctoral lab researchers.
The Great Depression would very much dictate Thomas's career. After securing his job with Dr. Alfred Blalock, Nashville's Bank failed and wiped out his savings.
He was, therefore, thankful to have a secure job, though low paying, during this time of severe economic insecurity.
Thomas and Blalock would go on to make great leaps in human understanding of the causes of hemorrhagic and traumatic shock. Their work would ultimately save thousands of lives during WW2.
Their findings would ultimately lay the foundation for the revolutionary lifesaving surgery they were to perform at Johns Hopkins a decade later.
In all, Thomas spent 11 years at Vanderbilt with Blalock before moving to Johns Hopkins.
Despite his lack of a college degree, when Blalock was offered the position of Chief of Surgery at Johns Hopkins in 1941, he requested that Thomas would accompany him. Hopkins was strictly segregated at that time, and Thomas was the only employee there who was not a janitor.
For his services rendered he would later receive an Honorary Doctorate from Johns Hopkins University in 1976. On a technicality, the Doctorate was one of Law, not Medicine but it, nonetheless, earned him, finally, the title of Doctor after 37 years of surgery. In July of that year, Dr. Thomas was finally appointed to the faculty as an Instructor of Surgery; he served in this capacity for 3 years before retiring in 1979.
Death
Thomas died of pancreatic cancer on November 26th 1985. He has since been recognized as a key player in the pioneering work achieved by Blalock.
21. Joan Higginbotham - Engineer and NASA Astronaut
Joan ELizabeth Higginbotham is a NASA Astronaut and engineer. She flew on the Space Shuttle Discovery mission STS-116.
She is the third Black American woman to ever go into space.
Biography
Higginbotham was born in Chicago, Illinois on the August 3rd 1964. She attended Whitney Young Magnet High School before enrolling at Southern Illinois University Carbondale.
Joan is a member of Delta Sigma Theta Sorority and The Links, Incorporated.
Education
Joan graduated from University with a bachelor's of science Degree in 1987 and earned a master's in management science in 1992 and a master's in space systems in 1996, both from the Florida Institute of Technology.
Career
After graduating from college in 1987, Higginbotham started working for NASA at the Kennedy Space Center, Florida, as a Payload Electrical Engineer in the Electrical and Telecommunications Systems Division.
She would continue to be an integral part of the Space Shuttle team and would participate in 53 Space Shuttle launches whilst working at the Kennedy Space Center.
She was later selected for the astronaut program in 1996.
NASA
Higginbotham graduated from the program and would later log over 308 hours in space during her STS-116 mission. She later decided to leave NASA in 2007 to pursue work in the private sector.
Awards and Honors
Higginbotham has given various awards and honors. These included the NASA Exceptional Service Medal as well as an Honorary Doctorate of Humane Letters from the University of New Orleans.
22. Lewis Temple - Inventor, Blacksmith, and Abolitionist
Lewis Temple was an inventor, blacksmith, and abolitionist.
Biography
Temple was born into slavery in Tampa, Florida on October 1st 1800. He moved to the whaling village of New Bedford, Massachusetts during the 1820's, having either escaped or been freed.
In New Bedford, Temple worked as a blacksmith. He married Mary Clark by 1836 and the couple had three children and owned a whalecraft shop.
Inventions
Temple is best remembered for his invention of "Temple's Toggle iron" or "Temple's Blood" that was a harpoon based on an ancient Eskimo design. In time whalers would take to using his harpoon over existing older designs.
He never patented it and as such the design was freely copied, but Temple was successful none-the-less. He was also active in the anti-slavery movement and assisted many former slaves, possibly including young Frederick Douglass.
Accident and Death
Lewis lived well and built a large sized shop. He would later be seriously injured after falling down a sewer hole left open due to negligent city construction works.
After successfully winning a lawsuit for the same, where he was awarded $2,000, he died of his injuries on the May 5th 1854 at the age of 54.
23. Stephanie Wilson - Engineer and NASA Astronaut
Stephanie Wilson is the second African American woman to go to space. She is also an engineer and NASA astronaut.
Wilson would clock up more than 42 days in space.
Biography
Wilson was born on September 27th 1966 in Boston, Massachusetts. Her family would move a year later to Pittsfield.
Her father had a long career in electronic engineering and worked for Raytheon, Sprague Electric, and Lockheed Martin.
Education
Wilson graduated from Harvard University with a Bachelors Degree of Science in Engineering Science in 1988. She later earned a Masters of Science in Aerospace Engineering from the Univesity of Texas in 1992.
Career
After graduating from Harvard, Wilson worked for a couple of years for the former Martin Marietta Astronautics Group in Denver, Colorado. Whilst there, she worked as a loads and dynamics engineer on the Titan IV rocket.
Wilson left Martin Marietta to attend graduate school at the University Texas in 1990. Her master's research, sponsored by a NASA Graduate Student Researchers Fellowship, focused on the control and modeling of large, flexible space structures. Following the completion of her graduate work in 1992, Wilson went to work for the Jet Propulsion Laboratory in Pasadena, California, where she remained until joining NASA.
NASA
Wilson was selected by the NASA Astronaut Program in April of 1996. Two years later she qualified for flight assignment as a mission specialist.
She flew on no less than three space shuttle missions, STS-121 (2006), STS-120 (2007), and STS-131 (2010).
Awards and Honors
Wilson has various awards and honors including The NASA Distinguished Service Medal and NASA Space Fight Medal to name but a few. She has also been given an honorary Doctorate from Williams College.
24. Earl W. Renfroe - Scientist and Orthodontist
Earl W. Renfroe, an orthodontist, and educator who advocated for racial equality.
Biography
Renfroe was born in Chicago on January 9th 1907. He graduated from Austin O. Sexton Gammer School in 1921 and later the Bowen High School in Chicago in 1925.
In 1934, he became the first African American in Illinois, and the 3rd in the U.S. to obtain a commercial pilot's license.
Renfroe was married to Hilda Forte, who died just one month before her husband on the September 13th 2000. The couple had three children.
Education
Whilst at Bowen High School Renfroe became the first African American at the school to attain the rank of Cadet Commander in the Reserve Officers Training Corps.
Renfroe attended Crane Junior College for pre-dental training before going on to the College of Dentistry. Renfroe graduated from the University of Illinois in Chicago first in his class in 1931. He joined the UIC Dentistry faculty in 1932 and he later earned his master's of science degree in 1942.
Career
During World War II, Renfroe served with the 184th field artillery division of the United States Army as the chief dental officer in Fort Huachuca, Arizona. After the war he returned to his teaching position in Illinois but remained in the U.S. Army Reserves, retiring as a colonel in 1968. Renfroe joined the Illinois National Guard in 1932. He would remain there for many years, eventually attaining the rank of general in 1984.
Renfroe was certified as an orthodontic specialist in 1948, and in 1950 he became the first African American professional in any field to open an office in downtown Chicago's "Loop".
He taught clinical orthodontics at the University of Ilinois for almost 60 years. During his time he built a reputation for being the best hands-on instructor in the world.
Renfroe was promoted to associate professor at the UIC College of Dentistry in 1953, and to full professor in 1957. In 1966, Renfroe became the first African American to lead a department at the University of Illinois at Chicago College of Dentistry, when he was named head of the Department of Orthodontics.
International Impact
During the 1950's, Renfroe traveled abroad to lecture on orthodontics. He eventually lectured in nine countries including Brazil where he was invited back to several times.
Dr. Renfroe also made 30 trips to Barbados, where a dental facility now is named after him.
Textbooks
Renfroe published a landmark textbook, Technique Training in Orthodontics, in 1960. This was required reading for budding dentists in Brazil through the 1960's.
Awards and Honors
Renfroe was honored with the Distinguished Alumnus Award by the UIC Dental Alumni Association in 1988. He was also inducted into the Chicago Senior citizens Hall of Fame.
Death
Earl died on the November 14th, 2000 and was buried at the Arlington National Cemetry.
25. Lisa Perez Jackson - Chemical Engineer
Lisa P. Jackson is a chemical engineer who served as the Administrator for the EPA between 2009 and 2013, the first African American to hold that position.
Biography
Jackson was born on February 8th, 1962 in Philadelphia, Pennsylvania before being adopted a few weeks later. She grew up in New Orleans and would later attend Tulane University with a scholarship from the Shell Oil Company.
Jackson is married to Kenneth Jackson and the couple has two children. The family lives in East Windsor Township, New Jersey.
She was initiated into the Delta Sigma Theta sorority as an honorary member in 2013.
Education
Jackson graduated summa cum laude from Tulane University with a bachelor's of science in chemical engineering in 1983. She later earned her master's of science from Princeton University in 1986.
EPA Career
Jackson joined the EPA in 1987 as a staff-level engineer later moving to the New York City regional office. Her career here revolved around developing numerous hazardous waste cleanup regulations and projects, including on the Superfund remediation program.
She would eventually serve as the deputy director and acting director of the New York region's enforcement division. After a stint at the New Jersey Department of Environmental Protection, Jackson returned to the EPC as the Administrator in 2009 and introduced stricter fuel efficiency, air quality and emissions standards on industry. She remained in this role until February 2013.
DEP Career
After working with the EPC for 16 years, Jackson joined the New Jersey Department of Environmental Protection (DEP) in 2002. She served as the assistant commissioner of compliance and enforcement. In 2008, then President-elect Barack Obama designated Jackson as the nominee for Administrator of the Environmental Protection Agency. She was the first African American to serve as EPA Administrator, and only the fourth woman to hold the position. She stepped down in 2013, possibly due to her objections to the Keystone pipeline.
Apple Career
In May of 2013, Jackson joined Apple Inc as their Environmental Director.
26. Lloyd Albert Quarterman - Scientist and Chemist
Lloyd Albert Quarterman was a Black American scientist who is best known for his work on the Manhattan Project.
Biography
Quarterman was born on May 31st, 1918 in Philadelphia. He developed an interest in chemistry at a young age and was often seen experimenting with a chemistry set bought for him by his parents.
Education
Quarterman attended St Augustine's College, Raleigh, North Carolina where he earned his bachelor's degree in chemistry in 1943.
Manhattan Project
Shortly after graduating, Quarterman was hired to join the top-secret Manhattan Project. This would make him one of the very few Black American scientists who worked there. He also worked as a junior chemist at Columbia University, and under Enrico Fermi at the University of Chicago.
His primary responsibility was to design and build a special distillation system to purify large amounts of hydrogen fluoride. This was needed to separate Uranium isotope U-235 for making the final bombs.
Post-WW2 Career
After the war, Quarterman earned a master's of science degree from Northwestern University in 1952. He then returned to the Argonne National Laboratory in Chicago, where he remained for the rest of his career. Here he assisted in the development of the first nuclear reactor for atomic-powered submarines, continued his studies of fluoride solutions, and began preliminary research into synthetic blood.

Death
Quarterman died in July of 1982 at the age of 64 in Chicago, Illinois. He donated his body to science for research.
27. Joan Murrell Owens - Scientist, Marine Biologist, and Educator
Joan Murrel Owens was a marine biologist and educator who specialized in the study of corals.
Biography
Owens was born on June 30th, 1933 in Miami, Florida. She was the youngest of three children.
Her parents encouraged her early fascination with ocean life and supported her ambition to become a marine biologist. Owens' father was an avid fisherman which in no small part helped fuel her interest in ocean life.
She suffered from sickle cell anemia which would hamper her later career.
After years of research at the Smithsonian, she would become a professor at the Geology and Geography Department at Howard University in 1986. She transferred to the Biology Department in 1992 and retired in 1995.
Education
After graduating from Miami's Booker T. Washington High School in 1950, Owens attended the historically Black Fisk University, supported in part by scholarships from the Pepsi-Cola Company and a Sarah Maloney Art Scholarship. Like most historically Black colleges at the time, Fisk did not offer a program in the marine sciences, so instead Owns majored in fine art and received her degree in 1954. She also took minors in mathematics and psychology.
She went on to enroll at the University of Michigan intending on studying commercial art but instead changed to a master's of science degree in guidance counseling. She graduated in 1956.
After working at the University of Michigan's Children's Psychiatric Hospital and teaching at Howard University, she returned to University to study a major in Geology with a minor in Zoology at George Washington University in 1970. Again, this was because Washington did not offer marine biology as a degree.
She received her bachelor's of science in Geology in 1973 and her master's of science in 1976. Owens later received her Ph.D. in Geology from George Washington University in 1984.
Research
Most of Owens' research was limited to laboratory work given that her medical condition meant she was unable to SCUBA dive. A large percentage of her work was conducted with coral samples that the Smithsonian Institution collected during an 1880 British Expedition.
Discoveries of Three New Species of Coral
Whilst working at the Smithsonian Owens described the new genus Rhombopsammia and its two species in 1986. She also added a new species to the genus Letepsammia in 1994, naming L. franki for her husband, Frank A. Owens.

Death
Joan died on May 25th 2011 and she was survived by her sister, her daughters, and granddaughter.
28. Margaret S. Collins - Scientist, Zoologist, Entomologist, and Civil Rights Advocate
Margaret Collins was a Black American entomologist and a civil rights advocate. She was the first African American woman to earn a Ph.D. in entomology and is perhaps best known for her co-discovery of the Florida dampwood termite.
Biography
Collins was born on September 4th, 1922 in Institute, West Virginia. she was considered a child prodigy and started college at the age of 14.
Education
Collins earned her bachelor's of science in biology from West Virginia State University in 1943. She later earned her Doctorate of Philosophy from the University of Chicago in 1950.
This made her the first African American woman to gain an entomology Ph.D. and only the third African American female zoologist in the US.
Career
Collins taught at Florida A&M University and later at Howard University, where she became the president of the Entomological Society of Washington and a research associate at the Smithsonian. She did, however, primarily consider herself a field scientist, focussing her fieldwork on North and South America.
While in Florida, Collins was a volunteer driver for the Tallahassee Bus Boycott - a student-led boycott to end segregation. Her increasing civil rights and equality activism resulted in her being targeted by bomb threats.
Between the late 1970s to 1996, Collins served as a research associate in the Smithsonian's National Museum of Natural History, Department of Entomology. She specialized in termites from the Caribbean.
Research
Collins' research would focus on termites, specifically their evolution, tolerance to high temperatures, defensive behaviors, general ecology, taxonomy, and etymology. She also researched termites in Guyana and advised Guyana's military on ways to build that would avoid termite damage and how to use termite excretions to strengthen building materials.
Publications
Collins made various publications during her career including:
- Science and the Question of Human Equality - 1981.
- Biology of Termites - Water relations in termites chapter - 1969.
Death
Collins was still performing scientific research when she passed away in the Cayman Islands on April 27th, 1996, at 76 years old.
29. Benjamin "Ben" Montgomery - Inventor and Landowner
Benjamin Montgomery was a Black American inventor and landowner.
Biography
Montgomery was born into slavery in Loudoun County, Virginia in 1819. He was later sold to Joseph Emory Davis in Mississippi. Montgomery was taught to read and write by the Davis children.
At one point Montgomery escaped but was recaptured. Davis inquired why Montgomery felt the need to escape and the two men reached a mutual understanding. Davis would soon after appoint Montgomery to run a general store on his plantation. Impressed with his knowledge and abilities to run the store, Davis placed Montgomery in charge of overseeing all of his purchasing and shipping operations on the plantation.
Montgomery later became a freedman, bought his former master's plantation, became the first African American official from Mississippi, and open his own general store with his son.
Education
Montgomery was largely self-taught and never received a formal education. He eventually learned many skills, including flood control, surveying, machine repair, and steamboat navigation.
Patents
Montgomery would eventually develop a steam-operated propellor to provide propulsion to shallow water boats. Although not a new innovation it was an improvement on an earlier design by John Stevens in 1804 and John Ericsson in 1838.
Being a slave, Montgomery was unable to file a patent for his invention. Davis attempted to file the patent in his name, but this was also refused as he was not the actual inventor.
When Davis' younger brother Jefferson Davis, become the President of the Confederate States of America, this changed. He signed into law the ability for slaves to file for and be awarded patents. On June 28, 1864, Montgomery, who was no longer a slave at that point, filed a patent application for his device, but this was again rejected.
"Davis Bend" and Benjamin Montgomery
During the height of the civil war, Davis and his family fled from the approaching Union Army and Montgomery assumed control of and ran the plantation. At the conclusion of the war, Davies sold the plantation to Montgomery and his son Isaiah, loaning them the $300,000 they needed. The Montgomery's hoped to use the property to establish a community of freed slaves, but natural disasters decimated their crops, leaving them unable to pay off the loan. The property reverted back to the Davis family and Benjamin Montgomery died the following year, in 1877.
The legacy of Benjamin Montgomery
Isaiah Montgomery was later able to purchase 840 acres of land and, along with a number of other former slaves, he founded the town of Mound Bayou, Mississippi in 1887.
30. Mary Styles Harris - Scientist, Biologist, and Geneticist
Mary Styles Harris is a distinguished scientist, biologist, and geneticist. She has built a prominent career in health research.
Biography
Harris was born on June 26 1949 in Nashville, Tennessee. Her father was a doctor and his career directly inspired Harris to follow in his footsteps.
Her father, George, died when Harris was only 9 years old. In 1963 Harris was one of the first African Americans to enter Miami Jackson High School. Four years later, she graduated 12th out of a class of 350.
She currently lives in Atlanta with her husband and their daughter.
Education
Harris earned her Bachelor of Arts in Biology from Lincoln University, Pennsylvania in 1971. She was awarded the Ford Foundation Doctoral Fellowship to study molecular genetics at Cornell University and earned her Ph.D. in 1975.
Career
In 1977, Harris became the executive director of the Sickle Cell Foundation of Georgia and was later awarded a science residency by the National Science Foundation. After completing her Science Residency, Harris became the Georgia state director of Genetic Services for the Georgia Department of Human Resources. In this position, she influences health policies nationwide.
At the same time, Harris worked as a part-time assistant professor at Morehouse College in Atlanta and at Atlanta University. In 1987, Harris became founder and president of BioTechnical Communications, which produces audiovisual materials on health topics that are issues of major concern among minority communities.
TV and Radio Appearances
Harris has produced a number of television and radio shows, as well as a call-in radio show, Journey To Wellness: African American Health Radio and developed a documentary, To My Sisters... A Gift For Life, focusing on breast cancer in African American Women
Harris has produced television and radio shows. She also hosts a radio show, Journey to Wellness, and has developed a documentary, To My Sisters... A Gift for Life.
Awards
Harris has received various awards including Glamour magazine's Outstanding Working Woman Award in 1980, and awards from the Governor's Advisory Council on Alcohol and Drug Abuse, and the Women's Forum of Georgia.
31. Henry Cecil McBay - Scientist, Chemist, and Teacher
Henry Cecil McBay was a Black American chemist and teacher.
Biography
Henry was born in 1914 in Mexia, Texas. His parents had only a seventh-grade education, but they were determined that their children would receive an education. All five of the McBay children eventually graduated from university.
Education
McBay showed a proficiency in mathematics at a young age. This would help him gain admission to Wiley College in Marshall, Texas at the age of 16. He paid for his tuition by working in the dining hall and local post office.
After graduating from Wiley College in 1934, with a bachelor's of science in chemistry, McBay entered the graduate chemistry program at Atlanta University. In 1936, he earned his master's degree.
A lack of funds, and the need to help pay for his siblings' college education, prevented McBay from continuing on to his Ph.D., so over the next several years, he taught at a number of schools, including Wiley College and Western University in Quindaro, Kansas, while also conducting research.
In 1942, McBay took up a position as a departmental assistant at the University of Chicago and began his doctoral research work in 1944. His outstanding work earned him the Elizabeth Norton Prize for Excellence in Chemical Research in both 1944 and 1945 and he was awarded a doctoral degree in chemistry in 1945.
He spent the next 36 years teaching in the chemistry department at Morehouse College, ultimately becoming the David Packard professor of chemistry. Up to 1995, more than fifty of McBay's African American students went on to earn a Ph.D. or M.D., more than under any other teacher in the country.
Teaching Career
Henry loved nothing more than passing on his love of chemistry to younger minds. He regularly gave demonstrations on how to combine two materials.
In 1951 he developed a chemistry education program for Liberia for UNESCO.
Honors and Awards
McBay would receive many awards throughout his career including many outstanding teacher awards and the Norton Prize for Excellence in Chemistry Research.
Death
McBay died in Atlanta on June 23rd 1995.
32. Evelyn Boyd Granville - Black American (African American) Scientist and Mathematician
Evelyn Bond Granville was only the second-ever Black American Woman to receive a Ph.D. in mathematics in the United States. She later worked with NASA and became an influential professor.
Biography
Granville was born on the May 1st, 1924 in Washington D.C. Her father worked various jobs during the great depression and her parents separated when she was very young.
She enrolled at Smith College in 1941 with funding from a partial scholarship from Phi Delta Kappa and money from her aunt.
She married in 1960 but divorced 7 years later. She remarried again in 1970.
Education
Granville graduated from Smith College in 1945 with a degree in mathematics and physics. She also gained a keen interest in astronomy.
She was later accepted by Yale University and the University of Michigan for a graduate program in mathematics. Granville chose the former as they offered financial aid for her studies.
She would earn her doctorate in 1949 from Yale.
Career
After earning her Ph.D., Granville spent a postdoctoral year at the New York University Institute of Mathematics and taught at New York University, before taking a teaching job at Fisk University in 1950.
She returned to Washington in 1952 to work on the development of missile fuses at the National Bureau of Standards (NBS) in Washington, D.C. Her division of NBS was later absorbed by the United States Army and became the Diamond Ordnance Fuze Laboratories.
In 1960, she changed jobs again and worked at IBM's Vanguard Computing Center in Washington, D.C. Here she wrote computer programs that tracked orbits for the uncrewed Vanguard satellite and the crewed Mercury spacecraft. She took a number of jobs in Los Angeles before returning to IBM in 1963 as senior mathematician.
She later took a position as assistant professor of mathematics at California State University, Los Angeles in 1967, taught computer science and mathematics at Texas College in Tyler, and in 1990 she was appointed professor of mathematics at the University of Texas, Tyler. Granville retired in 1997.
In 1975 she and her colleague Jason Frand wrote a textbook, Theory and Applications of Mathematics for Teachers.
Honors and Awards
Granville received various awards and honors throughout her career including honorary degrees from Smith College and the Wilbur Lucius Cross Medal from Yale.
34. Ernest Everett Just - Scientist, Biologist, Academic and Science Writer
Ernest Everett Just was a pioneering Black American academic, science writer and biologist. He is best known for his work on the physiology of development notably in fertilization.
Biography
Just was born on August 14 1883 in South Carolina. His father was a dock builder who later died of alcoholism. His mother, Mary Matthews, would raise him and his sister thereafter as a single mother.
She supported the family by working as a teacher in an African America school in Charleston, she also worked in the phosphate miners in the summer. His mother would later persuade some other families to move to James island to farm. The town they founded, now part of the greater Charleston, was called Maryville in her honor.
He was married in 1912 and had three children but he divorced later in 1939. He would marry Hedwig Schnetzler, a philosophy student he had met in Berlin, the same year.
Education
Just went to school for a time at the "Colored Normal Industrial Agricultural and Mechanical College of South Carolina", later known as South Carolina State University, in Orangeburg, South Carolina. However, unhappy with the quality of education for Blacks in South Carolina, Just's mother sent him to Kimball Union Academy in Meriden, New Hampshire, at the age of 16. His mother died in his second year there. Despite this, Just graduated in 1903 at the head of his class.
Just went on to graduate magna cum laude with an honors degree in zoology from Dartmouth College in New Hampshire, New Jersey, in 1907. While there, he was honored as a Rufus Choate scholar for two years and was also elected to Phi Beta Kappa. Although he was also head of the class there, the school thought it would set a bad example to let a Black student deliver the commencement speech.
After graduating, Just accepted a teaching position at the historically Black Howard University, and conducted research into invertebrate zoology and embryology. He also founded the Omega Psi Phi fraternity in November of 1911 along with three Howard students. This was the first all-Black fraternity in the U.S.
He later earned a Ph.D. in 1916 from the University of Chicago, becoming one of a very few African Americans to earn a Ph.D. from a major institution.
He then did a stint at Woods Hole, where he became known as an internationally respected scientist.
Career
Despite his reputation, racism prevented Just from gaining a position at a major American university - one which would allow him more time for research than he had at Howard.
In 1930, he became the first American to be invited to the renowned Kaiser Wilhelm Institute in Berlin-Dahlem, Germany. Just ended up making a number of visits there to conduct research between 1929 and 1933. When the Nazis came to power, Just studied in France. He was working there when WWII broke out in 1940 and Just was briefly imprisoned by the invading Germans in a prisoner-of-war camp. He was rescued by the U.S. State Department and returned to the U.S in September 1940. However, Just had been very ill before his imprisonment and his condition deteriorated while interred. In the fall of 1941, he was diagnosed with pancreatic cancer and died that October.
Publications
Ernest would publish many papers during his time in Europe. This included his seminal work "General Cytology".
Ernest would spend his career studying and developing pioneering techniques in diverse areas of physiology. These included fertilization, experimental parthenogenesis, cell division, hydration, diversion, dehydration of cells and UV carcinogenic radiation effects on cells.
He was also the editor for three scholarly periodicals. Ernest also became a Julius Rosenwald Fellow in Biology allowing him to work in Europe.
His legacy in science would live on long after his tragic death.
35. Hadiyah-Nicole Green - Scientist and Medical Physicist
Hadiyah-Nicole Green is a Black American medical physicist. She is best known for her development of cancer treatment using laser-activated nanoparticles. She is currently an Assistant Professor at the Morehouse School of Medicine.
Biography
Green was orphaned at a young age and raised by her aunt and uncle in St. Louis, Missouri. She would later become the first in her family to attend college.
She received a full academic scholarship to attend Alabama A&M University, where she earned a bachelor's degree in Physics with a minor in Mathematics in 2003. She went on to earn an M.Sc. in Physics in 2009 and a Ph.D. in Physics in 2012, both from the University of Alabama.
An internship at NASA helped Green realize the potential use of lasers in cancer treatment. She developed a method where lasers are used to find and image cancer cells by "illuminating" nanoparticles inserted in the cells.
After graduate school, Green worked as an assistant professor at Tuskegee University and later moved to Morehouse School of Medicine.
In 2016 she received a $1.1 million grant from the Veterans Affairs Historically Black Colleges and Universities Research Scientist Training Program to develop her laser technique. She also founded the Ora Lee Smith Cancer Research Foundation, in memory of her aunt, who died of cancer in 2005. The foundation aims to develop cancer treatment and make it affordable for all.
Mentoring African American Students
Green dedicates what free time she has to mentor and speak to young African American students.
36. James Andrew Harris - Scientist and Nuclear Chemist
James Andrew Harris is a Black American nuclear chemist who helped discover elements 104 and 105.
"First African-American to be involved in the discovery of new elements"
Harris helped co-discover elements 104 – Rutherfordium, and 105 - Dubnium. Unlike his colleagues, did not have a Ph.D. when he did so. This made him the first African American to be involved in a major new-element ID program.
Biography
Harris was born in Waco, Texas on March 26, 1932. His parents divorced when he was young and he was raised by his mother.
At 12, Harris moved to Oakland, California to live with his aunt. After graduating from high school in Oakland, he returned to Texas and earned a BS in Chemistry from Huston-Tillotson College in 1953.
Harris did a two-year stint in the Army, and after he was demobbed in 1955 he took a job at Tracerlab in Richmond, California.
While working at Tracerlab, Harris met and married Helen Harris, and the couple eventually had five children.
Career
In 1960, Harris accepted a position at the University of California, Berkeley's Lawrence Radiation Laboratory (today part of the Lawrence Berkeley National Laboratory, commonly called the Lab). There, Harris was the first African American chemist involved in programs that identified or produced new elements
As part of his work in the Heavy Isotopes Production Group Harris helped discover rutherfordium (element 104) in 1969 and dubnium (element 105) in 1970.
Controversies with Russian Scientists About the Discoveries
Both elements 104 and 105 were also discovered by a Russian team in the 1960's, led by George Flerov. The Russians gave the elements different names.
Albert Ghiorso, who led Harris's team, would dispute the Russian claims. Eventually, the International Union of Pure and Applied Chemistry (UPAC) accepted both claims and ruled on the current naming of both elements.
By the early 1970s, Harris was leading the Heavy Isotopes Group, despite being the only researcher in the group without a Ph.D. Harris worked at the lab until his retirement in 1988.
After his retirement, Harris dedicated much of his time to encouraging Black youth into the sciences. His commitment resulted in dozens of awards from groups such as the National Organization for Equal Opportunity in Education and the Urban League.
Death
James Harris died of a sudden illness on December 12th, 2000.
37. Reatha Clark King - Scientist, Chemist, and Businesswoman
Reatha Clark King is a Black American chemist and corporate executive. She is married and is a mother of two children.
Biography
King was born on April 11 1938 in Pavo, Georgia. After her parents separated, her mother moved the family to Moultrie, Georgia.
Her family was poor sharecroppers and as a child, King often worked in the cotton fields.
Education
King received her primary education in a one-room schoolhouse and in 1954, she graduated as valedictorian from the Moultrie High School for Negro Youth.
King earned a scholarship to Clark College in Atlanta, Georgia, where she received a bachelor's of science degree in chemistry and mathematics in 1958. A Woodrow Wilson fellowship allowed her to continue her studies at the University of Chicago, where she earned master's of science (1960) and Ph.D. degrees (1963) in physical chemistry.
In 1977, King received her M.B.A. degree from Columbia University.
Scientific Career
After earning her Ph.D. degree, King was hired by the National Bureau of Standards, becoming the agency's first African American female chemist.
In 1968, King moved to New York City and worked assistant professor at the City University of New York in Jamaica, Queens. In 1970 she became associate dean for the Division of Natural Science and Mathematics and associate dean for academic affairs in 1974.
In 1977, King took up a position as president of Metropolitan State University in Minneapolis and St Paul, Minnesota. In 1988, King was hired at General Mills in Minneapolis, Minnesota as executive director of the General Mills Foundation and vice president of the General Mills Corporation. She worked at General Mills until her retirement in 2002. In 2011, she began working with Allina Health Systems as a corporate director.
Board Memberships
From 1979, King has served on a large number of corporate and non-profit boards. These have included the Exxon Mobil Company, H.B. Fuller Company, Wells Fargo & Company, Minnesota Mutual Insurance Company, University of Chicago, American Council on Education, and the Council on Foundations.
Honors and Awards
King has been the recipient of many awards and honors throughout her career. These have included the National Association of Corporate Directors of the Year, and the Defender of Democracy Award from Washington, DC. Martin Luther King, Jr. National Memorial Project Foundation Inc., Exceptional Black Scientist Award from the CIBA-GEIGY Corporation, and 14 honorary doctorate degrees
38. Lloyd Hall - Inventor, Scientist and Chemist
Lloyd Hall was an African American inventor, chemist, and scientist. He is best known for his work on food preservation techniques.
Biograph
Hall was born on June 20 1894 in Elgin, Illinois. His grandfather had arrived in Illinois as an escaped slave, using the Underground railway.
Hall would later be an honor student at East Side High School, in Aurora. Here he captained the school debate team and was heavily involved in sports.
Education
After graduating High school in 1912, Hall studied pharmaceutical chemistry at Northwestern University, earning a bachelor's of science in 1916. He later earned a master's degree at the University of Chicago.
Western Electric Company
Soon after graduating, Hall was hired by the Western Electric Company. His interview was by telephone, but he was quickly dismissed when he turned up on his first day of work and the company realized he was an African American.
Career
Hall began working for the Chicago Department of Health as a chemist in 1917. In 1918 he moved to Ottumwa, Iowa where he worked as the chief chemist at the John Morrell Company.
Around this time he also worked as Chief Inspector of Powder and Explosives for the U.S. Ordnance Department, during WW1.
Hall moved to Chicago for a job as chief chemist at the Boyer Chemical Laboratory. Here he worked on the new industry of food chemistry. He later moved to the Chemical Products Corporation. In 1925, he took a position with Griffith Laboratories as chief chemist and director of research, where he remained for 34 years.
Food Science
At Griffith's Laboratories, Hall began researching better ways of preserving foods. Up to this point, salt was the main preservative used, especially for meats. Nitrogen-based chemicals were also used but these tended to adversely damage the meat.
Hall developed a method of enclosing nitrates and nitrites within a salt "shell" to help preserve food and 'cure; the meat without affecting its quality.
He would later develop means of improving the preservation of meats stored in containers and developed a means of sterilizing foods, utensils, and tools.
Contributions
Hall's contributions' revolutionized food preservation, sterilization, preparation, and transportation. He, in no small part, helped improve the efficiency and profitability of food suppliers.
Hall published 5 scientific reports on his findings and received more than 100 patents.
Death
After retiring from Griffith in 1959, Hall consulted for the Food and Agriculture Organization of the United Nations and sat on the American Food for Peace Council. Hall died in 1971.
39. Marguerite Williams - Scientist and Geologist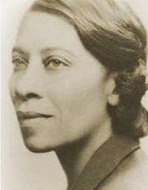 Marguerite Williams was the first Black American woman to earn a Ph.D. in Geology.
Biography
Williams was born in 1895 in Washington D.C., the youngest of her five siblings born to her parents Henry and Clara Thomas. Not much is known about her early life.
Education
Williams attended the teacher-training program at Miners Teachers College, which is now known as the University of the District of Columbia. She graduated in 1916 with high-enough grades for her to get a scholarship and continue her education at Howard University, Washington D.C.
She earned her bachelor's of science in Geology from Howard University in 1923, after which she went back to Miner Teachers College where she was appointed the position of assistant professor and Chair of the Division of Geography. After a few years, Williams attended Columbia University, where she earned her master's of science degree in 1930.
Williams returned to Miners Teacher College but a decade later she began a Ph.D. at the Catholic University of America. Her doctoral work focused on the Anacostia drainage basin, located near Bladensburg in Maryland.
Williams completed her Ph.D. in Geology in 1942. She was the first African American to earn a doctorate in geology in the United States.
Dissertation
Her Ph.D. dissertation was entitled "The Study of the History of Erosion in the Anacostia Drainage Basin". This was a study on a local geological feature.
Career
After completing her Ph.D., Williams was promoted to Full Professor at the Miners Teacher College. She also started to teach evening courses at Howard University.
Williams continued teaching classes in geography and social sciences, including night classes, until her retirement in 1955.
Death
Williams passed away in 1991.
40. George Franklin Grant - Inventor, Academic, and Dentist
George Franklin Grant was a dentist, academic, and inventor. He is famed for being the first African American professor at Harvard.
Biography
Grant was born in September of 1846 in Oswego, New York. His parents were former slaves. He would graduate from Harvard and later work there.
Education
George earned his degree in dentistry in 1870 from Harvard University.
Career
At the age of 15, Grant was hired by the local dentist as an errand boy. He soon became a lab assistant and the dentist encouraged him to pursue a career in dentistry.
In 1868, he and Robert Tanner Freeman, another son of former slaves, became the first blacks to enroll at Harvard Dental School. After graduating in 1870, he became the first Black American faculty member of the University, in the School of Mechanical Dentistry. He stayed at Harvard for another 19 years.
Grant specialized in treating congenital cleft palates. By 1889 he had successfully treated over 115 cases. He later patented the oblate palate, a prosthetic device that allowed patients with cleft palates to speak more normally.
Harvard Odontological Society
Grant helped found the Harvard Odontological Society in 1881 and that year he was also elected President of the Harvard Dental Association.
Patents
George loved to play golf and in 1899 he patented his 'Perfectum' gold tee. This was made from whittled wood capped with gutta-percha latex resin more commonly used during root canal surgery.
Death
George died in 1910 from liver disease.
41. Ruth Ella Moore - Scientist and Bacteriologist
Ruth Ella Moore was a bacteriologist and the first African American woman to be awarded a Ph.D. in natural science.
Biography
Moore was born on May 19 1903, in Columbus, Ohio. She would later become the head of the Bacteriology Department at Howard University.
Her life was dedicated to the study of tuberculosis, immunology, and blood groups in African Americans.
Education
Moore earned her bachelor's of science degree in 1925 and her master's degree in 1927 from Ohio State University. She later earned her Ph.D. in bacteriology from the same university, in 1933.
Dissertation
Her master's of science and Ph.D. dissertation(s) was entitled "Studies on Dissociation of Mycobacterium Tuberculosis" and "A New Method of Concentration on the Tubercule Bacilli as Applied to Sputum And Urine Examination".
These were both studies on tuberculosis bacteria.
Career
Moore taught hygiene and English at Tennessee State College whilst an undergraduate. She joined Howard University College in 1940 as Assistant Professor of Bacteriology.
After earning her Ph.D., Moore became an assistant professor at Howard University, and in 1952 she was appointed the head of the bacteriology department. She was the first woman to head any department at Howard. Later she became Associate Professor of Microbiology.
She retired in 1973 and held a position as Emeritus Professor of Microbiology.
Death
Ruth died in Rockville, Maryland in 1994. She was 91 years old.
42. Emmett Chappelle - Scientist
Emmett Chappelle was a biochemist who has made significant advancements in medicine, food science, and astrochemistry.
Biography
Chappelle was born on October 24 1925 in Pheonix, Arizona. He grew up on a small farmstead on the edge of Pheonix.
After graduating from High School in 1942, Chappelle was drafted into the U.S. Army, where he received some training in engineering before being assigned to the all-black 92nd Infantry Division and posted to Italy.
After a fruitful scientific career and some time at NASA, he retired in 2001.
Education
Chappelle received his bachelor's of science in biology from the University of California in 1950. He later earned his master's degree in Biology in 1954 from the University of Washington.
After his return from Italy in 1946, Chappelle attended Phoenix College where he received an associate of arts in electrical engineering. Chappelle then attended the University of California, Berkeley, where he received a bachelor's of science degree in biology.
He worked as a biochemistry instructor at Meharry Medical College in Nashville, Tennessee until 1953, before earning a master's degree at the University of Washington. He worked as a research associate at Stanford University where he was also appointed as a scientist and biochemist for the Research Institute of Advanced Studies until 1963. Chappelle completed his Ph.D. at Stanford in 1958.
Career
After earning his Ph.D. Chappelle joined the Research Institute for Advanced Studies at Baltimore, a division of the Martin Marietta Corporation. He later joined Hazelton Laboratories in 1963 as a biochemist, before joining NASA in 1966 as an exobiologist and astrochemist.
NASA
At NASA, Chappelle helped develop instruments to collect and scrape soil from the surface of Mars and conducted research on luminescence.
He was involved in various projects including the Viking Spacecraft. In 1977, he moved to the Goddard Space Flight Center. Here his work focused on remote sensing and on improving environmental management.
Chappelle retired from NASA in 2001.
Publications
Chappelle published more than 35 peer-reviewed papers, scientific and technical publications, nearly fifty conference papers, and co-authored or edited numerous other publications in his field.
Patents
Chappelle received 14 patents throughout his career.
Honors
Chappelle has been honored as one of the Top 100 Black American scientists and engineers of the 20th Century. He also received the Exceptional Scientific Achievement Medal from NASA.
He was also inducted into the National Inventors Hall of Fame in 2007.
Death
Chappelle passed away on October 14, 2019.
43. Alma Levant Hayden - Scientist and Chemist
Alma Levant Hayden was a chemist who was one of the first women to gain a scientific position at a government science agency.
Biography
Hayden was born on March 30 1927 in Greenville, South Carolina. She had originally planned to be a nurse but later found she quite liked chemistry.
Hayden later met and married Alonzo R. Hayden. The couple had two children.
Education
Hayden graduated from South Carolina State College with a bachelor's degree in chemistry in 1947. She later gained her master's degree in Chemistry from Howard University.
Career
After graduation, Hayden joined the National Institute of Arthritis and Metabolic Diseases at the National Institutes of Health. She later moved to the Food and Drug Administration (FDA) in the mid-1950s.
This is widely accepted to be the first official position given to an African American at the agency.
"Krebiozen"
At the height of the Thalidomide tragedy in 1962, the FDA's role in ensuring drug safety was increased. With provisions for regulating Thalidomide in place, the FDA turned its attention to Krebiozen, a new and expensive cancer-treating drug.
Hayden and her team were able to determine that Krebiozen was, in fact, a naturally-occurring substance, creatine, which has no effect on cancer in animals. Hayden backed this up with analysis from MIT.
She also testified at the lengthy criminal trial of the promoters of Krebiozen.
Publications
Hayden published several scientific papers throughout her career.
Death
Alma Hayden died of cancer on August 2 1967.
44. Guion Bluford - Scientist and Aerospace Engineer
Guion Bluford is an aerospace engineer, retired Air Force pilot, and a former NASA astronaut.
"First African American in space"
Bluford is best known as being the first African American in space when participating in four Space Shuttle missions between 1983 and 1992.
Biography
Bluford was born in Philadelphia, Pennsylvania on November 22, 1942. He would go on to become a USAF combat pilot who would see action in Vietnam, flying 144 combat missions.
He later became a flight instructor, join NASA and fly on no less than 4 Space Shuttle missions.
Bluford married in 1964 and the couple had two children.
Education
Bluford graduated from Pennsylvania State University in 1964 with a bachelor's of science in Aerospace Engineering. He was then commissioned as an officer in the U.S. Air Force, where he trained as a fighter pilot. He later completed a master's degree in Aerospace Engineering from the U.S. Air Force Institute of Technology (AFIT) in 1974.
Bluford later completed a Ph.D. in 1978 from AFIT in Aerospace Engineering and Laser Physics. He also earned a Master of Business Administration from the University of Houston-Clear Lake in 1987.
U.S. Air Force
Bluford began his pilot training at Williams Air Force Base, receiving his wings in 1966. He was later transferred to the 557th Tactical Fighter Squadron and flew 144 combat missions in various theatres including North Vietnam.
He later became an instructor at Sheppard Air Force Base in the late 1960s. Bluford then trained as an officer in 1971.
After his master's degree, he conducted research into Aerodynamics and fluid mechanics at the Air Force Dynamics Laboratory at Wright-Patterson Air Force Base.
NASA Career
Guion was selected by NASA in 1978 for its astronaut program. His first mission was STS-8 that launched from Kennedy Space Centre in 1983.
Bluford would go on to be a crew member of another three Space Shuttle Missions: STS-61-A, STS-39, and STS-53.
Post-NASA Career
Bluford retired from NASA in 1993. Post-NASA he took up the post of Vice President/General Manager of the Engineering Services Division of NYMA, Maryland.
He has since served in leadership roles for Federal Data Corporation, Northrop Grumman Corporation, and Aerospace Technologies Group.
Memberships
Bluford has been a member of many organizations including as a Fellow of the American Institute of Aeronautics and Astronautics and the National Research Council to name but a few.
Honors and Awards
Bluford would receive many awards and honors throughout his life. These included many military medals as well as entry into various halls of fame.
45. Ruth Smith Lloyd - Scientist and Anatomist
Ruth Smith Lloyd was the first African American woman to acquire a doctorate in anatomy in the U.S.
Biography
Lloyd was born on January 17, 1917. Her father was a Pullman porter and her mother was a clerk at the Treasury Department.
She was the youngest of three sisters. She would later attend Dunbar High School before going to Mount Holyoke College.
Lloyd married Sterling Lloyd in December of 1939 a physician from Howard University. Her husband died in 1980.
The couple had three children and eight grandchildren. Lloyd was an active member of her local church in her retirement.
She also founded the National Museum of Women in the Arts in 1987. Lloyd was also a member of the social and service organization, Girl Friends.
Education
Lloyd attended Mount Holyoke College in Massachusetts where she majored in zoology, graduating Cum Laude with a bachelor of arts degree in 1937. She then studied for a master's degree in zoology at Howard University. At Howard, she was taught by Ernest Everett Just.
Studying the fertility of macaque monkeys at Western Reserve University in Cleveland, Ohio she received her Ph.D. in 1941. On graduation, Lloyd became the first African American woman to earn a Ph.D. in anatomy.
Career
Lloyd taught at Hampton Institute, Virginia between 1941 and 1942. She then joined the medical staff at Howard University in 1942.
Lloyd returned briefly to Washington, D.C. before becoming a faculty member at Howard University College of Medicine, a position she held until her retirement in 1977.
Research
Lloyd's research primarily focussed on endocrinology, sex-related hormones, and medical genetics.
Death
Lloyd passed away in February of 1995, at the age of 78.
46. Leland D. Melvin - Scientist, Engineer, and Former NASA Astronaut
Leland Devon Melvin is an engineer and former NASA astronaut.
Biography
Melvin was born on February 15 1964 in Lynchburg, Virginia. After attending Heritage High School he enrolled at the University of Richmond on a football scholarship. He received a bachelor's degree in chemistry.
After graduating in 1986, Melvin was chosen by the Detroit Lions in the 11th round of the NFL Draft. During training camp, he pulled a hamstring and was released by the team. He was chosen to play for the Dallas Cowboys the following year but pulled another hamstring and his football career was ended before it began. Instead, he went to grad school and in 1991, he received a master's of science in Materials Science Engineering from the University of Virginia.
Once retired from NASA, Melvin made appearances in some TV programs like Top Chef and the Dog Whisperer.
He is also the president of the Spaceship Earth Grants. This is a public benefits corporation dedicated to making space more accessible to the public.
Education
Melvin graduated from the University of Richmond with a bachelor's of science degree in chemistry in 1986. He went on to complete a master's of science in materials science engineering for the University of Virginia in 1991.
NASA Career
Melvin joined the Nondestructive Evaluation Sciences Branch at NASA's Langley Center in 1989. He worked there for almost a decade before being selected as an astronaut in 1998.
Space Shuttle Atlantis
Melvin would fly two Space Shuttle missions for NASA on the shuttle Atlantis during missions STS-122 and STS-129. The latter was the 31st shuttle mission to visit the ISS.
After his second and final mission, STS-129, Melvin had clocked up over 565 hours in space. He retired from NASA in February of 2014. Melvin has published two books; Chasing Space: An Astronaut's Story of Grit, Grace, and Second Chances and Chasing Space: Young Reader's Edition.
47. Margaret E. M. Tolbert - Scientist and Biochemist
Margaret Ellen Mayo Tolbert is a biochemist. She became the first African American woman to be in charge of a Department of Energy lab.
Biography
Tolbert was born on November 24, 1943, in Suffolk, Virginia. Her parents both died when she was very young and her grandmother raised her and her siblings for several years. After her grandmother's health declined her eldest sister took the role of the head of the family.
In Junior High, Tolbert had to walk two miles to school every day and was still top of her class. Whilst at high school she also worked as a maid to help pay the family bills and graduated valedictorian of her high school class.
Later a well-off African American couple, who she worked for, supported her and encouraged her to attend university.
She married for a time and had a son. She later married again after her Ph.D.
Education
Tolbert attended Tuskeegee University and graduated with a bachelor's of science. in chemistry, with a minor in math, in 1967. She later earned her master's degree in analytical chemistry from Wayne State University in 1968.
She briefly returned to Tuskegee, where she taught mathematics before going on to complete her doctorate in biochemistry at Brown University in 1973.
Career
Post-doctorate, Tolbert worked at Tuskegee University as a faculty member and chemistry researcher. She also taught at Florida A & M University between 1973 and 1976.
She also served as the Associate Dean at Florida A & M.
For a short period, she performed some research in Brussels, Belgium in 1979 before returning to Tuskegee the same year.
She also held a short-term visiting research position at Brown University, and in 1979 she was the first female director of The Carver Research Foundation of Tuskegee University, and provost of the university, while continuing to conduct research at various institutions, including Lawrence Livermore National Laboratory and the Army Research Institute of Environmental Medicine in Natick, Maine.
In 1987, Tolbert joined the research department of British Petroleum. She would later accept a position as Division Director at Argonne National Laboratory. In 1996 she resigned and became Director of the New Brunswick Laboratory, a position she stayed in until 2002. While there, she was the first African American and the first woman in charge of a Department of Energy lab.
In September of 2002, Tolbert became the Senior Advisor to the Office of Integrative Activities, where she worked promoting activities at the National Science Foundation to increase the participation of underrepresented groups in STEM. She held that position until she retired in 2011.
Honors
Tolbert has received a good number of awards and honors during her life. These include her election as a member of the American Association for the Advancement of Science in 1998.
48. Robert Curbeam - Scientist and Former NASA Astronaut
Robert Curbeam is a former NASA astronaut and scientist.
Biography
Robert Curbeam was born on the 5th of March, 1962 in Baltimore, Maryland.
He is married and has two children. Curbeam enjoys weightlifting, backpacking, and sports.
Education
Curbeam received his bachelor's of science degree in Aerospace Engineering from the United States Naval Academy in 1984. In 1990, he earned his master's degree in aeronautical engineering from the Naval Postgraduate School.
Curbeam also earned a degree in aeronautical and astronautical engineering from the Naval Postgraduate School in 1991.
Naval Career
After graduating from the Naval Academy in 1984, Curbeam commenced his Naval Flight Officer Training. After earning his wings he was assigned to Fighter Squadron 11 aboard the USS Forrestal.
During his tour on VF-11, he also attended the Navy Fighter Weapons School, famously given the nickname Topgun.
After completing Test Pilot School in December 1991, he reported to the Strike Aircraft Test Directorate where he was the project officer for the F-14A/B Air-to-Ground Weapons Separation Program. In August 1994, he returned to the U.S. Naval Academy as an instructor in the Weapons and Systems Engineering Department.
NASA Career
Curbeam was selected by NASA in 1994 and completed his training in 1997. Robert took part in two Space Shuttle Missions, STS-85 in 1997 and STS-98 in 2001.
Curbeam clocked up 593 hours in space and retired from NASA in 2007 to join the private sector.
Honors and Awards
Curbeam received various honors and awards throughout his career including the Fighter One Radar Intercept Officer of the Year in 1989 and the U.S. Naval Test Pilot Scholl Best Developmental Thesis (DT-11) Award.
49. Patricia S. Cowings - Scientist and Aerospace Psychophysiologist
Patricia S. Cowings is a specialist scientist who was the first African American woman to be trained as a scientist-astronaut by NASA.
Biography
Cowings was born on December 15 1948 in The Bronx, New York. The daughter of the preschool teacher and a grocer, she was one of four children.
Her parents instilled into her the importance of education as a way of "getting out" of the Bronx.
Education
Cowings earned her bachelor of arts in psychology from the University of New York-Stony Brook in 1970. She later earned her master's in Psychology from the University of California, Davis
Cowings later earned her Ph.D. from the University of California, Davis in 1973.
Career
Cowings joined NASA in 1971 through their graduate program on a fellowship where she has remained, conducting research, ever since.
Researches
At NASA Cowings has been the principal investigator on various studies. Most of these have involved the Autogenetic-Feedback Training Exercise (AFTE) – a treatment for space motion sickness that she developed and patented.
AFTE teaches budding astronauts to control up to 20 physiological responses, from heart rate to involuntary muscle contractions.
Honors and Awards
Cowings received various awards and honors throughout her career, including the NASA Individual Achievement Award in 1993, the Black Engineer of the Year Award (1997), and the National Women of Color Technology Award in 2006, to name but a few.
50. Harold L. Martin - Engineer and Educator
Harold L. Martin is an engineer, educator, and Chancellor of Winston-Salem State and North Carolina Agricultural and Technical State University.
Martin is the first alumnus in North Carolina A & T's history to hold this position.
Biography
Martin was born on October 22 1951 in Winston-Salem, North Carolina. He is married and has two sons.
Education
Martin earned both his bachelor's and master's degrees in electrical engineering from the North Carolina A & T. He later earned his doctoral degree in electrical engineering from Virginia Tech in 1980.
Career
Martin's career started began at his alma mater, North Carolina A & T. He worked in various roles within the schools' electrical engineering department. He later served as the department's dean from 1989 to 1994.
He was later appointed the Vice-Chancellor for academic affairs of the university between 1994 and 1999. He became the chancellor of Winston-State University in 2000 to 2006.
In 2006 he became the Senior Vice President for academic affairs at the University of North Carolina. In 2009 he was elected as the 12th Chancellor of North Carolina A & T State University, a position in which he still serves.
This made him the first alumnus to do so.
Honors and Awards
Martin has received various awards and honors throughout his career. These have included his inclusion in the Who's Who in American Colleges and Universities in 1974. He has also received honorary degrees from Wake Forest University, to name but a few.
51. Ann T. Nelms - Scientist and Nuclear Physicist
Ann T. Nelms is an influential Black American Nuclear Physicist. She is best known for her study of the persistence of nuclear radioactivity, often cited in reports on nuclear fallout.
Biography
Nelms was born in 1929 in Waycross, Georgia. She has lived in Washington D.C. with her husband and child since 1954.
The career of Ann T. Nelms - Black American Scientist and Nuclear Physicist
Nelms worked as a nuclear physicist for the National Bureau of Standards in the 1950s. Throughout her career, she has collaborated with many other prominent scientists, including Ugo Fano and J W Cooper.
Publications
Nelms has published various studies including:
- "Graphs of the Compton Energy-Angle Relationship and the Klein Nishina Formula from 10 Kev to 500 Kev" in 1953 and;
- "U235 Fission Product Decay Spectra at Various Times after Fission" in 1957.
52. Garrett Morgan - Inventor, Entrepreneur, and Community Leader
Garrett Morgan was an inventor and a community leader. He famously rescued workers trapped in a water intake tunnel in 1916 and was a prolific inventor.
Biography
Morgan was born in Claysville on March 4, 1877. Claysville was an African-American community just outside of Paris, Kentucky. He was the seventh of 11 children. His mother was of Indian and African descent, and his father was a former slave.
In his mid-teens, Garrett moved to Cincinnati in search of work.
Morgan married in 1896 but the marriage ended in divorce. He re-married in 1908 and the couple had three sons.
Education
Morgan progressed no further than a sixth-grade education.
Career
Most of his teenage years were spent working as a handyman and sewing machine mechanic. He moved to Cincinnati and later to Cleveland, Ohio in 1895.
Whilst repairing sewing machines he was inspired to make his first invention, a belt fastener for sewing machines. In 1907 he opened his own sewing machine and shoe repair shop. This would eventually grow and expand into the Morgan's Cut Rate Ladies Clothing Store which eventually had 32 employees.
In 1909 he invented a hair cream designed especially for black hair and launched the G. A. Morgan Hair Refining Company to sell it. By 1910 he had lost interest in fixing other people's sewing machines and dedicated himself to his inventions.
In 1914, Morgan patented a breathing device, or "safety hood," which provided a safer breathing experience in the presence of smoke and gas. The device became the prototype and precursor for the gas masks used during World War I.
He was the first Black man in Cleveland to own a car, and developed a friction drive clutch. In 1923, he created a traffic signal with a warning light to alert drivers that they would need to stop—an early version of the modern three-way traffic light.
He later developed glaucoma in 1943 and became blind. Despite this, he continued to work and one of his last inventions was the self-extinguishing cigarette.
Lake Erie Tunnel Explosion
In 1916, workers hit a pocket of natural gas whilst drilling a new tunnel under Lake Erie. The resulting explosion trapped the workers. Morgan and his brother used breathing devices to rescue two workers and recover four bodies before the rescue effort was shut down.
Community Leadership
In 1908, Morgan founded the Cleveland Association of Colored Men to help improve the economic and social conditions of the black community.
He later founded the Cleveland Call Newspaper in 1916 which later became the Cleveland Call and Post Newspaper. Morgan became a member of the Prince Hall Freemason fraternity which was a mainly black lodge.
Morgan helped found an all-black-member country club in 1920 and ran for office in 1931 for a Cleveland City Council seat.
Death
Morgan died on the July 27 1963, aged 86.
53. Njema Frazier - Scientist and Nuclear Physicist
Njema Frazier is a physicist who works at the Department of Energy's National Nuclear Security Administration in Washington D.C.
Biography
Frazier was born on March 13, 1974 in San Fransisco, California. She currently lives in Maryland.
Education
Frazier graduated from Carnegie Mellon University in 1992 with a bachelor's degree in physics. She later earned a master's of science in physics and a Ph.D. in theoretical nuclear physics from Michigan State University.
Career
After graduate school, Frazier spent four years working as a professional staff member for the Committee on Science at the U.S. House of Representatives. She then spent 15 years working at the Department of Energy's National Nuclear Security Administration (NNSA). While working at the NNSA, Frazier also worked as a visiting professor at the National Defence University, Washington D.C., and started her own consulting company, Diversity Science, to encourage a more diverse pool of applicants in the sciences.
Frazier held multiple positions at the NNSA, including acting director of the International Program Management Division and acting director of the Office of Inertial Confinement Fusion.
"POWER"
Dr. Frazier is the co-founder of the Professional Opportunities for Women at Energy Realized (POWER) Employee Resource Group at the Department of Energy (DOE). This group advocates for women at the DOE and supports stronger diversity and inclusion of more women in STEM fields.
Honors and Awards
Frazier has received various awards and honors throughout her career including the DOD Joint Civilian Service Commendation Award and the 2018 Alumni Achievement Award Spotlight from CMU, to name but a few.
She has also been featured on the EBONY Power 100 list, Grio's list of 100 History Makers in the Making, The Black Engineer of the Year, and others.
54. Thomas L. Jennings - Inventor, Tradesman, and Abolitionist
Thomas L. Jennings was a tradesman, inventor, and abolitionist. He is considered the first African American man to receive a patent - for a process that is the forerunner of modern-day dry cleaning.
Biography
Jennings was born in 1791 to a freed African American family in New York City. He learned a trade and built his own tailor business before marrying.
His wife was born into slavery but was granted indentured servant status under New York's gradual abolition law of 1799. Under this law, slaves born after July 4, 1799 were converted to the status of indentured servants and were not eligible for full emancipation until 1827. These indentured servants were required to serve "apprenticeships" of twenty-eight years for men and twenty-five for women, designed to compensate their owners for the future loss of their property.
Career
Jennings learned and practiced the trade of a tailor in his youth, eventually opening a leading clothing shop in New York. As a tailor, he was often asked for cleaning advice and realized that conventional cleaning methods used at the time, which involved water, were ineffective and damaged the clothes.
He began experimenting with different chemical solutions and cleaning agents, testing them on different fabrics until he found a combination that worked. He called his method "dry-scouring".
Jennings filed for a patent in 1821. Although slaves were not allowed to hold patents, as a free man, Jennings was granted the patents a year later. Under the Patent Act of 1793, a person is granted a patent had to sign an oath declaring that they were a citizen of the U.S., therefore the patent recognized Jennings as a citizen - a rarity for a black person at the time.
Jennings used some of the money he earned from his patent to buy his family's freedom from indentured servitude. Much of the rest of his income went on abolitionist activities. In 1831, he became assistant secretary for the First Annual Convention of the People of Color in Philadelphia.
Inventions
Jennings developed a means of clearing clothes called "dry scouring" for which he received a patent in 1821.
Civil Rights Activism
Jennings was a strong advocate for the abolitionist movement. He was the founder of the Abyssinian Baptist Church in Harlem, assistant secretary for the First Annual Convention of the People of Color in Philadelphia in 1831, and a supporter of the Freedom's Journal, the first Black-owned newspaper in the U.S.
Death
Thomas Jennings died on February 11 1859 in New York City.
55. Fatimah Jackson - Scientist, Biologist, and Anthropologist
Fatimah Jackson is a biologist and anthropologist.
Education
Jackson was raised in Denver, Colorado. Her father died when she was six. After high school, Jackson attended the University of Colorado but transferred to Cornell University, where she earned a bachelor's of arts (1972), master's of arts (1978), and Ph.D. (1981) in biology.
Career
After graduate school, Jackson worked as an Assistant Professor at the University of California, Berkeley, in the Department of Anthropology. In 1986, she moved to the University of Florida until 1990, when she began teaching applied biological anthropology at the University of Maryland, where she remained for 20 years.
In 2009, Jackson became a professor of biological anthropology at the University of North Carolina at Chapel Hill, moving to Howard University in 2013 and serving as the director and curator of the W. Montague Cobb Research Lab.
Research
Jackson's research is focussed on:
Genetic variation in peoples of African descent
Human-plant co-evolution
Gene-environment interactions in chronic disease
Honors and Awards
Jackson has been the recipient of the Distinguished Scholar-Teacher Award from the University of Maryland in 1995. Her research has also featured in the PBS program Black American Lives as well as the BBC's Motherland.
56. Alfred L. Cralle - Inventor and Businessman
Alfred L. Cralle was an inventor and a businessman. He is best known for his invention of the ice cream scoop.
Biography
Cralle was born on September 4, 1866, in Kenbridge, Virginia.
Education
Cralle attended local schools and worked for his father in the carpentry trade as a young man. During that period, he also became interested in mechanics.
Career
Cralle later attended the Wayland Seminary in Washington, D. C. This was one of a number of schools founded by the American Baptist Home Mission Society to help educate newly freed African Americans after the Civil War.
After a few years, Cralle moved to Pittsburgh, Pennsylvania, where he worked as a porter at a drugstore and at a hotel.
Inventions
Whilst working at the hotel in Pittsburgh, Cralle came up with his idea of the ice cream scoop, as we know it today. He noticed how much trouble ice cream servers had in using spoons and ladles to get ice cream into the cones. The ice cream tended to stick to spoons and ladles, requiring the server to use two hands.
Cralle invented a device, originally called an Ice Cream Mold and Disher, which was designed to keep the ice cream from sticking and be easy to operate with one hand.
He applied for and was awarded a patent for it in February of 1897. He would, sadly, never profit from his ingenious invention.
Death
Cralle, after losing his wife, one of his daughters, and his only son to diseases, was tragically killed in an automobile accident in Pittsburgh in 1920. He was survived by his only surviving daughter who was only 10 years old at the time.
57. Gloria Long Anderson - Scientist, Chemist, and Academic
Gloria Long Anderson is a chemist and Fuller E. Callaway Professor of Chemistry at Morris Brown College, where she is also the Vice President for Academic Affairs.
Biography
Anderson was born on November 5 1938 in Altheimer, Arkansas. Her parents were sharecroppers and Gloria was expected to help with farm chores in her youth, although her parents made sure it never interfered with her education.
She currently lives in Atlanta, Georgia, and has one son.
Education
Anderson graduated from Altheimer Training High School in 1954 and then received her bachelor's of science degree in chemistry and mathematics from Arkansas A&M and Normal College, where she graduated in 1958 at the top of her class. She earned her M.S. in organic chemistry from Atlanta University in 1960 and spent the next four years teaching chemistry at South Carolina State College and Morehouse College. She then went on to earn her Ph.D. in physical organic chemistry from the University of Chicago in 1968.
Career
After earning her Ph.D., Anderson joined the faculty of Morris Brown College in Atlanta as an Associate Professor and chair of the chemistry department. In 1973, She was named the Fuller E. Calloway Professor of chemistry, earning the title again in '90, '93, '99, and '07.
In 1984, she served as a faculty research fellow at the Air Force Rocket Propulsion Laboratory at Edwards Air Force Base in California. From 1984 to 1989, Anderson was promoted to dean of academic affairs at Morris Brown College, served as Morris Brown's interim president twice, from 1992 to 1993, and in 1998, and from 1995 to 1997, she was the dean of science and technology.
Since 2007, Anderson has been serving as a professor of chemistry and vice president for academic affairs, while also continuing her research in organic chemistry
Research
Anderson's research has centered around the chemical structure of Fluorine-19. She has also concentrated on epoxidation mechanisms, solid-fuel rocket propellants, antiviral drugs, fluoridated pharmaceuticals and substituted amantadines.
Patents
Anderson has received various patents throughout her career.
58. Samuel R. Scottron - Engineer and Inventor
Samuel R. Scottron was an inventor and entrepreneur. He was a prominent member of Brooklyn's Black Elite community and is best known as the inventor of Scottron's Improved Mirror and the curtain rod.
Biography
Scrotten is thought to have been born in Philadelphia between 1841 and 1843 but other sources claim he was born in New England. Nothing is known of his parents but there were most likely indentured servants, small farmers, or perhaps artisans.
Whatever the truth, the family moved to New York 1849 and later Brooklyn in 1852. He attended grammar school at the age of 14.
After a varied career, he eventually married a native New Yorker in 1863 and had five children. Samuel was the maternal great-grandfather of the singer Lena Horne.
Education
Scottron graduated from Cooper Union with a degree in Superior Ability in Algebra and Engineering in 1875.
Career
In his early years, Scottron worked as a barber. During the Civil War, he worked as a merchant to supply provisions to the 3rd Infantry Regiment of the US Colored Soldiers. In 1864, he moved to Florida and started a grocery store chain, with stores in Gainesville, Jacksonville, Lakeville, Palatka, and Tallahassee.
Selling the stores, he then relocated to Springfield, Massachusetts, and worked as a barber. During his time as a barber, he noticed how customers struggled to view their haircuts using hand mirrors alone. His solution was to develop an array of mirrors that were "arranged opposite each other as to give the view of every side at once." He obtained a patent for this invention, the Scottron Mirror, in March 1868.
Between the 1870's and 1984, he focussed his attention on inventions and secured various patents for his creations.
Inventions
Scottron's improved mirror would prove to be very successful and profitable. He would also file for and be awarded a number of other patents ranging from an Adjustable Window Cornice to a Curtain Rod.
In 1880, Scottron then obtained a patent for an adjustable window cornice, a patent for a cornice in 1883, a pole tip in 1886, a curtain rod in 1892, and a supporting bracket in 1893.
He also invented many other devices that were not patented, but which hs licensed to others in exchange for royalties. Scottron is credited with inventing the hanging strap used for support when standing on trolley cars and he devised a way to make glass look like onyx.
Community Leadership
In 1894, Sottron was appointed to the Brooklyn Board of Education and served as its only African American member for the next eight years. He also wrote on race-related matters for a number of prominent newspapers and magazines.
In 1884, Scottron founded the Society of the Sons of New York, he was a member of the Brooklyn Academy of Sciences and a 33rd degree Mason.
Scottron married Anna Maria Willet, and the couple had three daughters and three sons. Scottron's great-granddaughter was the actress and singer Lena Horne.
Death
Samuel Scottron died of natural causes in 1905.
59. Sara Lawrence-Lightfoot - Scientist and Sociologist
Sara Lawrence-Lightfoot is a sociologist who "examines the culture of schools, the broad ecology of education, and the relationship between human development and social change".
Biography
Lawrence-Lightfoot was born on August 22 1944. She has built a career exploring the culture of schools, the patterns and structures in the classroom, socialization within families and communities and the relationship between culture and learning styles.
Education
Lawrence-Lightfoot completed her undergraduate studies in psychology at Swarthmore college, graduating in 1966. She later earned a Ph.D. in the sociology of education at Harvard University in 1972.
Career
Lawrence-Lightfoot has been a fellow at the Bunting Institute and at the Center for Advanced Study in the Behavioral Sciences at Stanford University. In 1984, she was the recipient of the prestigious MacArthur Prize, and in 1993 she was awarded Harvard's George Ledlie Prize given for research that makes the "most valuable contribution to science" and "the benefit of mankind." In 1995, she became a Spencer Senior Scholar; and in 2008, she was named the Margaret Mead Fellow by the Academy of Political and Social Sciences.
Works
Lawrence-Lightfoot's work focuses on the examination of the culture of schools, "the broad ecology of education, and the relationship between human development and social change."
Publications
Lawrence-Lightfoot has written 10 books expanding and exploring her pioneering approach to social science methodology. These have included I've Known Rivers: Lives of Loss and Liberation (1994), the seminal The Art and Science of Portraiture (1997), and The Good High School: Portraits of Character and Culture (1983), which received the 1984 Outstanding Book Award from the American Educational Research Association.
Honors and Awards
Lawrence-Lightfoot has received various honors and awards throughout her career. These have included the MacArthur Fellowship in 1984.
In 1993, the Sara Lawrence-Lightfoot Chair, an endowed professorship, was established at Swarthmore College; and in 1998 she was the recipient of the Emily Hargroves Fisher Endowed Chair at Harvard University. When she retires, the Emily Hargroves Fisher Endowed Chair will become the Sara Lawrence-Lightfoot Chair, making her the first African-American woman in Harvard's history to have an endowed professorship named in her honor.
60. Joseph Winters - Inventor and Abolitionist
Joseph Winters was an abolitionist and inventor. He is best known for his patent for a wagon-mounted fire escape ladder.
Biography
Winters was born in Leesburg, Virginia to a Black American brick maker and Shawnee Indian mother in 1816. He later moved to Chambersburg, Pennsylvania sometime around 1840.
Career
Winters initially worked as a farmer and later became a mechanic for the Cumberland Valley Railroad. During the time Winters lived in Chambersburg, he was active in the Underground Railroad.
Inventions
Winters noticed that firefighters of the time needed to take ladders off their wagons before raising them to climb up to windows to rescue people or use their hoses. His solution was to provide a means of keeping the ladders attached to wagons to enable them to be raised and lowered much more easily.
He filed for and received his patent for his "Wagon Mounted Fire Escape Ladder" design in 1878. He later made an improvement to the design and received another patent for "Improved Wagon Mounted Fire Escape Ladder" in 1879.
Interestingly his design was not the first true wagon fixed ladder, that had been made 29 years earlier by George Huttman and George Kornelio in 1849. Winters' innovation was to use a metal, rather than wooden, ladder.
His design would be quickly adopted by the Chambersburg, Pennsylvania Fire Department.
Other Patents
Winters would continue to tinker with his designs for fire escape ladders and he received another patent in 1882 for the first ladder that could be affixed to a building.
Underground Railroad
Winters was also an active member of the Underground Railroad movement in the U.S. The Underground Railroad was responsible for safely ferrying slaves into free states and Canada through networks of safe houses and secret routes across the U.S.
Death
Winters died in 1916 at the grand old age of 100.
health
Scientists at the University of Chicago have described a palatable way to deliver a compound that could reverse food allergies and inflammatory diseases.