Car Companies Join Forces to Build Charging Network Across Europe
Several motor companies are teaming up to provide more efficient electric vehicle charging stations throughout Europe.
Participating car companies include BMW, Ford Motor Company, Daimler AG, and Volkswagen Group with Audi and Porsche. The groups made a joint announcement earlier this week. The companies hope that this serves as a milestone in "facilitating mass-market battery electric vehicle adoption," the press release said.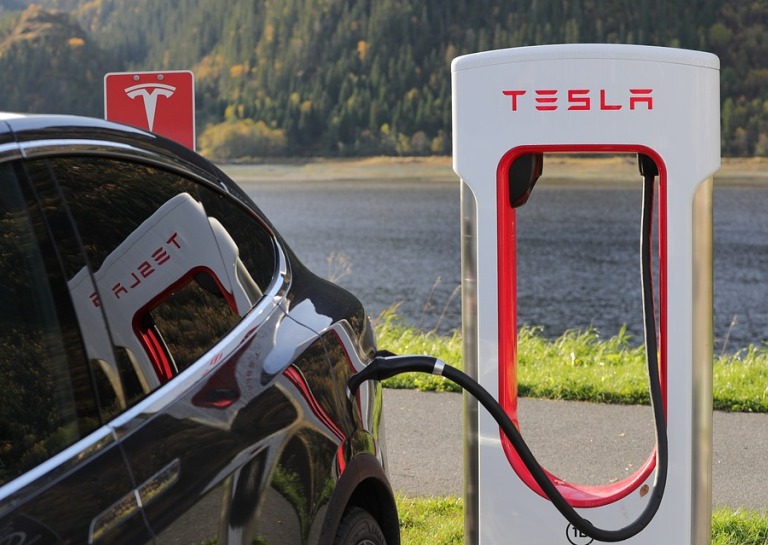 [Image courtesy of Pixabay]
The network of charging stations would initially include 400 stops throughout Europe. Additionally, by 2020, they want to grow that number into the thousands. Charging along highways and thoroughfares can be difficult with current charging availability.
"The experience is expected to evolve to be as convenient as refueling at conventional gas stations," the release said.
The network will use Combined Charging System technology, expanding the infrastructure of current AC and also DC charging stations. The program will bring DC charging up to 350 kilowatt, making it significantly faster than current systems.
"We intend to create a network that allows our customers on long-distance trips to use a coffee break for recharging," said Audi AG's chairman of the board of management Rupert Stadler.
Mark Fields, president and CEO of Ford Motor Company said an appealing improvement to charging stations serves a key role in getting the public interested in electric vehicles. Porsche's board chairman Oliver Blume also echoed Field's sentiments:
"There are two decisive aspects for us: ultra-fast charging and placing the charging stations at the right positions. Together, these two factors enable us to travel in an all-electrically powered car as in a conventional combustion engine vehicle. As an automobile manufacturer, we actively shape our future, not only by developing all-electrically powered vehicles, but by building up the necessary infrastructure as well."
The project is set to start in early 2017.
Via Business Wire
science
An exclusive interview with KenGen's, Frank D. Ochieng, reveals all there is to know about the African giant leading geothermal energy globally.