Colombian Coffee Is Now Used to Build Houses
A startup based in Colombia combines a coffee roasting byproduct with recycled plastic to build affordable housing.
A startup based in Colombia, the world's largest arabica coffee bean exporter, is utilizing coffee husks, a byproduct from the coffee roasting process that would otherwise go to waste, to build affordable housing, a report from FastCompany explains.
The Bogotá-based company, called Woodpecker WPC, combines the husks with recycled plastic to create a new material sturdy enough to build houses, barns, and storage spaces.
Impressively, the firm, which started developing the solution roughly a decade ago, charges as little as $4,500 for a fully built house using its coffee husk-plastic hybrid material.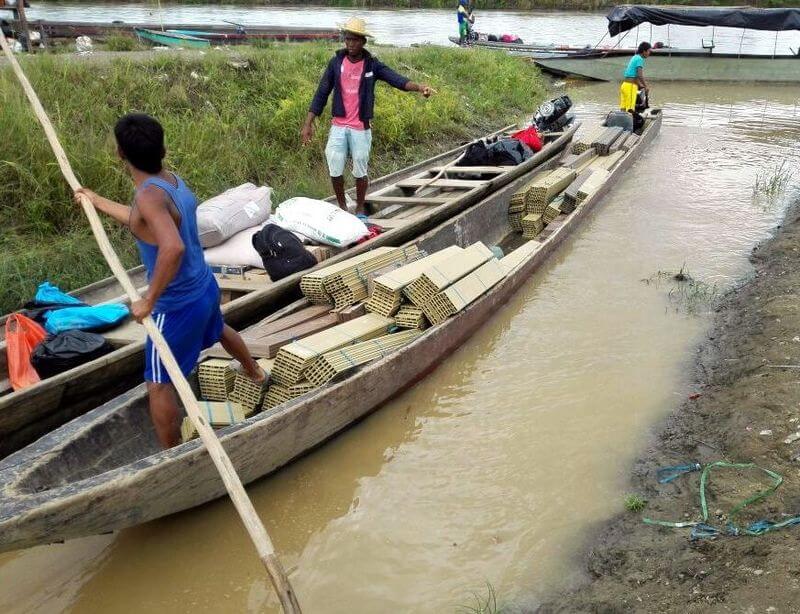 The company makes specialized kits that are easily assembled, and easily transportable to remote locations — though Woodpecker usually builds its own houses, some customers buy the kits and build them themselves. Construction of the simple, cheaply-made houses usually takes less than a week.
Last November, the devastating Category 5 hurricane Iota hit the Colombian island of Providence, causing unprecedented damage in the region and destroying 1,300 homes. Woodpecker's houses were seen as the most viable solution for restoring housing to the area with its cheap, quickly-assembled kits.
As Woodpecker's CEO, Alejandro Franco, explained to FastCompany, they hope to keep building in the region and provide a solution for the area's housing crisis. The company's solution is especially suited to such rural low-income areas, where it can be difficult to transport building materials such as bricks and cement.
The coffee industry's environmental impact
Coffee drinking is so ubiquitous that the International Space Station has its own specially-built espresso machine, called the ISSpresso. Due to its size, the $465.9 billion coffee industry has a wide-ranging environmental impact that cannot be ignored.
According to a recent study from Leeds Becket University, coffee production in Central America generated as much as 1.1 million tons of pulp and polluted 110,000 cubic meters of water per day over a six-month period peak in 1988. The trade is also associated with deforestation in regions that are home to delicate ecosystems.
Thankfully, Woodpecker isn't the only firm trying to turn the coffee industry's environmental impact on its head to make sustainable materials. As another example, Taiwan-based S. Café recently created a method for utilizing coffee grounds in wearable textiles.
Not only are S. Café's textiles more energy-efficient and sustainable to produce, the material naturally absorbs body odors and reflects UV rays, giving it an extra functionality for sports enthusiasts and athletes.
Coffee consumption isn't about to slow down — the industry's market value is expected to continue to grow over the next five years. However, the work of startups such as Woodpecker and S. Café, alongside fair trade initiatives, means the industry can harness innovative ideas to recycle and reduce its huge waste footprint.
innovation
We caught up with the people behind The Roc, to talk about what exactly they want to do with it.