Couple Renovates Bread Truck To Build the Perfect Mobile Home
Iona and Martin Stewart used an old bread truck to build their travel friendly, dream home.
The idea of buying and owning a home may not be possible for most individuals, nevertheless it has not prevented some people from looking for crafty ways to build their dream.
Utilizing their own creativity and a little inspiration, a couple from Nottingham, UK decided to bring into fruition their own dream aspirations of a home, converting an old truck into a mobile home that could put any city apartment to shame.
Both travelers at heart and lovers of the outdoors, Iona and Martin Stewart created the ultimate mobile home that allows them to work remotely as they see the world.
Living Big
The world of renovating tiny spaces into homes is far more common than you think. The desire to live on one's own terms, get off the grid or the need to simply have an RV are all huge motivators for people willing to "live big in a tiny home".
The adventurous have utilized sheds, buses, moving trucks, and even the boats to build immaculate homes. Being that the overall cost of living is significantly lower than owning a house or even an apartment the appeal is irresistible for most.
Roaming Home
Passionate snowboarders, the Stewarts purchased a truck that was previously used to deliver bread, off of eBay, for just £3,600 or about $4,670 after their recent vacation. The idea came to Iona and Martin Stewart after a night of drinking.
Realizing "it wasn't just a crazy thought to be quickly washed away by a hangover," purchased the truck and began immediately working on the renovations and redesign of the delivery truck.
Their house on wheels, now in France, cost a total of £20,000 or about $25,900 with Martin taking care of most of the technical labor and with Iona adding her homey touch to the interior of the truck.
The mobile house contains a host of features that you may find in almost any studio apartment. The former bread truck features a fully functional kitchen with a sink, oven, and the cabinets for storage. The amenities do not stop there.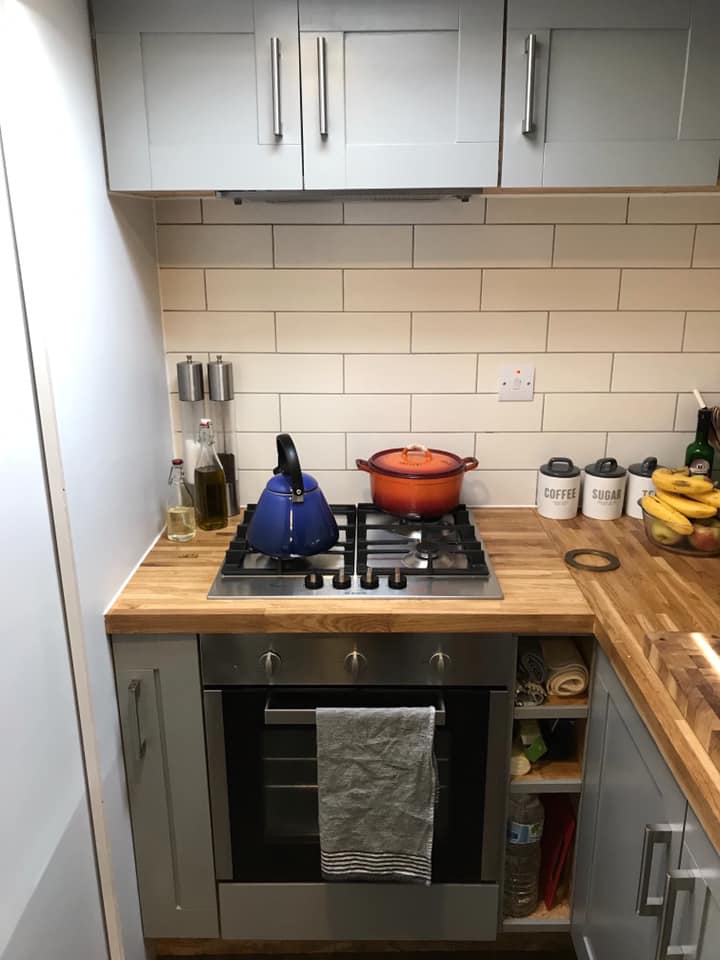 The couple's rolling home also includes a fully functioning bathroom, a living room with a couch and furnace. While the apartment concludes with a full separate bedroom furnished with a bed, storage space and artwork.
The couple intends to keep traveling for the upcoming months and then eventually return to the United Kingdom.
Would you build your own mobile home?
innovation
DIY mechanic Kelvin Cruickshank told IE he soon hopes to have a team as it "wasn't easy" building the Kelsus P1 alone.