Electric Ford Mustang Rips Through Quarter Mile in 8 Seconds
The Ford Mustang Jet Cobra 1400 now makes 1,502 peak horsepower and can hit 168 mph.
Drag racing is truly showing signs of going electric with more electric vehicle makers manufacturing faster, more powerful machine with impressive acceleration and power.
The latest display of such electric raw power is the Ford Mustang Cobra Jet 1400 prototype which made a quarter-mile stretch look like a doozy by dashing through it in just 8.27 seconds.
The company has just released a tantalizing clip of the EV version of its iconic dragster in action, which is set to make its first public run at the NHRA US Nationals.
RELATED: THIS FRANKENSTEIN FORD TOYOTA IS THE FIRST HYBRID MUSTANG
The Ford Mustang Cobra Jet 1400 prototype now actually makes 1,502 peak horsepower, thanks in part to its four electric motors and development help from Cascadia Motion, Ford unveiled in a press release.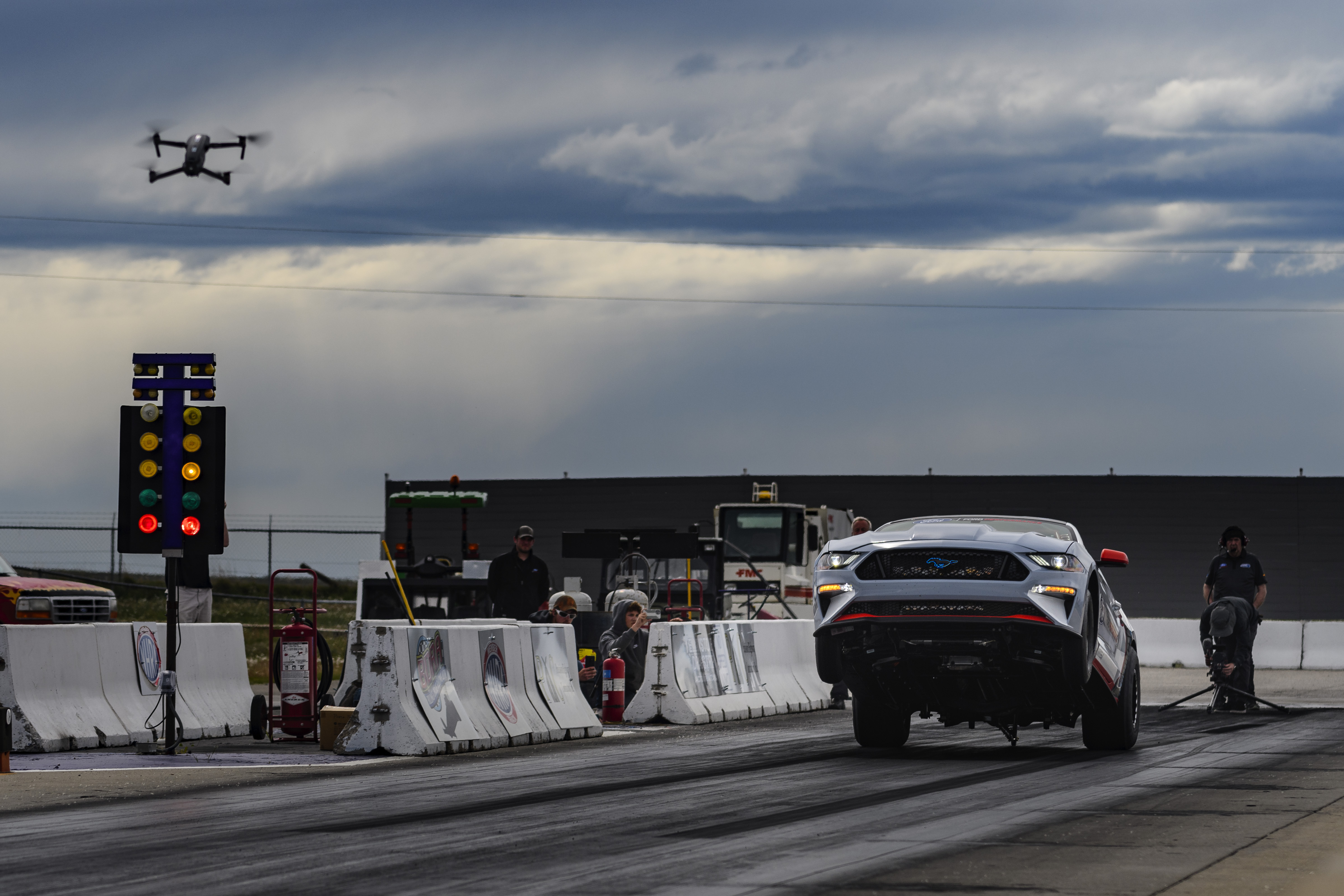 The company claims its electric Mustang hit a blazing 168 mph (270 km/h) in the process of hitting that 8.27-second quarter mile.
The EV's has "four PN-250-DZR inverters coupled to a pair of DS-250-115s, giving four motors total and spinning at up to 10,000 revolutions per minute. These motor-inverter packages run at 800 volts and up to 700 amps, with a maximum output of 350kW per motor," Ford explained.
Such power required Ford to fine-tune the vehicle's chassis as well as develop a proprietary control algorithm.
"The opportunities to learn with the Mustang Cobra Jet 1400, as well as the Mustang Mach-E 1400 we recently introduced, gives us great insight into what may be possible in high-performance all-electric vehicles for Ford going forward," explained Mark Rushbrook, global director, Ford Performance Motorsports.
The Ford Mustang Jet Cobra will soon make its first public run at the NHRA US Nationals, which can be streamed live this weekend on nhra.tv.
Watch a sneak peek of the impressive display below.
science
The period spanning the 1960s to the 1980s was a very auspicious time for space exploration. It began with the Moon Race, which culminated in the Moon Landing, and ended with the creation of the Space Shuttle and the first space stations.