Top 10 Engineering Degrees with Highest Paying Jobs in 2017
It is good to be an Engineer, and Engineering Jobs take the top 3 slots on the list of college degrees with Highest Paying Jobs in 2017.
It is good to be an engineer, as engineering jobs take the top three slots on the list of college degrees with Highest Paying Jobs in 2017.
But what is an engineering degree worth? Is it easy to find work within the profession? Year after year, engineering jobs top the list of majors with the highest starting salary, so let's talk about how much that actually is.
A Fiscal Summary
First, we need to look at the job market. According to the U.S. Bureau of Labor Statistics, employment in major industries includes Mining, Construction and Manufacturing has improved. Job growth mostly occurred in the Healthcare industry, creating 415,000 jobs in 2016. Nearly 31,000 of those new jobs were created in October of this year.
The recent U.S. presidential election played a significant role in fluctuating the job markets. However, regardless of the changing political climate, the job market shows promise of holding steady.
Not to fear: Engineering jobs will be on top of the list leading into 2017.
In 2017, employers are more likely to turn to temporary workers and contractors until the market shows improvement after Trump officially takes office. Nevertheless, professional working in this field has numerous employment options ahead of him.
Full-Time Hiring and Engineering Jobs will Increase
Regardless of the improvement in utilizing short-term employees to fill skill gaps, companies will also be seeking to boost the employment of full-time staff. More than a third of employers will be adding full-time employees in Q4, according to CareerBuilder's Q4 2016 Job Forecast.
The fields of Science, Technology, Engineering, and Math get the highest attention on the list of the degrees with Highest Paying Jobs in 2017.
Electrical, Software, and Chemical Engineering bachelor degree students will walk into the highest paying jobs in 2017.
This information is according to the 46th Edition of Starting Salaries Report from Michigan State University's Employment Research Institute. This year they collected data from 4,700 employers and ran the survey from late August through September 2016. The starting salaries indicate base earnings only and don't contain commissions, bonuses, and others incentives.
To assess the salaries, the Michigan State's career office gathered 50 salary reports and averaged the starting salary for new graduates in each field.
1. Electrical Engineering is leading with the highest starting salary of $62,428.
2. Computer Engineering takes second, averaging around $61,466 in annual salary.
3. Chemical Engineering comes in at third, with an average salary of $61,125 per year.
[Image Courtesy of InfoPankki]
Electrical engineering Jobs have been around for a long time, but electrical engineering has changed quite a lot over the decades, and many had to switch the focus of their careers.
In our previous article, we explored the top 3 industries with highest paying electrical engineering jobs. That's where most of the development is taking place and the need for electrical engineers exists. If you wish to do this job in future, you will probably be responsible for the high-tech operations, working on robots and such.
Electrical engineering jobs have had their ups and downs. Periodic recessions have forced many electrical engineers out of the industry.
[Image Courtesy of Pixabay]
Computer Engineering Jobs have been on the rise as well by combining subjects in Electrical and Electronics Engineering with Computer Science. The resulting courses train electrical engineers who want to concentrate on computer hardware and its interactions with software.
The future of computer engineering has been the topic of vast conversations in the media channels of the U.S and Europe in recent years.
Computer engineering is particularly noteworthy because migration of trained workers have moved some jobs to nations in Asia which were previously under-represented in the Computer Engineering job market.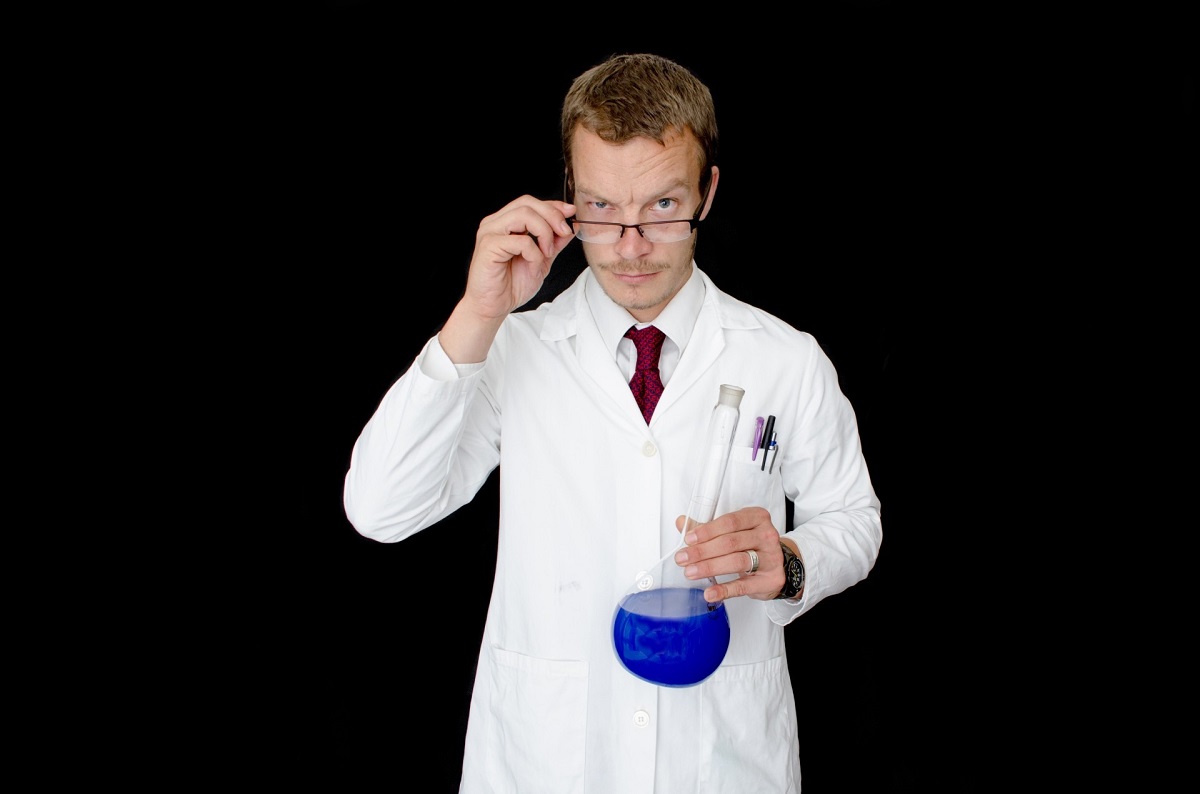 [Image Courtesy of Pixabay]
Chemical Engineering Jobs in traditional manufacturing declined with time. Consequently, the need for chemical engineers in growing markets such as nanotechnology and alternative energy provide some of the highest paying jobs. Professionals working in this field create products and services that are highly sought after nowadays and that is reflected in their paychecks.
The retirement of current chemical engineers by 2020 will result in more engineering jobs in 2017.
What about Masters Degrees and PhDs?
Although bachelor's degree is often enough to get a high salary, it is much better if you finish advanced programs. Among Masters Degrees, engineering degrees attract the highest paying jobs in 2017 with more than $68,000, followed by Computer Science & IT with $67,735.
Those with Ph.D. degrees in Engineering & Computer Science though will go into 2017 with the potential to get the highest paying jobs, at $76,702.
[see-also]
The excellent news for students finishing their bachelor's degrees in 2016 is that 'New Grad hiring' is seriously rising in 2017.
As a result of Michigan State University's Employment Research Institute survey, 48 percent of employers are planning to increase starting salaries.
Manufacturing is leading the pack with a combined average of $50,126 (when it comes to starting salaries). So, those who are interested in a mix of engineering and financial management can get a nice salary as soon as they graduate from a university.
Engineering jobs in 2017 consist of full-time employment (71 percent), Internship and Co-op positions (12 percent), Short-term jobs (7 percent) and Experienced New Grad jobs (10 percent).
Top 10 Engineering Degrees with Highest Paying Jobs in 2017 are:
1. Electrical Engineering $62,428
2. Software Engineering $61,466
3. Chemical Engineering $61,125
4. Computer Engineering $61,092
5. Mechanical Engineering $59,610
6. Computer programming $59,163
7. Information security systems $58,798
8. Computer science $57,762
9. Civil Engineering $54,333
10. Construction Engineering $49,577
This report is good news for students pursuing the highest-paying majors. Still, have in mind that these are the highest paid jobs; median salaries are much more different. So, entry-level engineers, who just finished their training or education will not earn as much money.
What if you're not getting an engineering degree?
I also assume that you may want to stay away from Bachelor's Degrees with the Lowest Starting Salaries, right? However, salary potential should not be the thing that attracts you to a major in college — things like passion and interests should be considered first. If you think you can be good at aerospace engineering, biomedical engineering or perhaps production engineering, it is much better to search for a job in these fields. In the end, it is something you will have to do for your whole life so it's much better to do a job that you like.
2016 college graduates with bachelor's degrees in Advertising can expect a starting salary of $35,700, followed by Music grads at $36,700.
Have you considered your medical coverage?
While this isn't something that is shown through salary, you need to consider whether or not you're getting full health insurance and other benefits. This often depends on the profession: construction, waste, and recycling as well as petroleum engineers work with dangerous materials and face other hazards on site. This is why you need to find a company that will make sure you get the best possible help and protection. Don't work on projects if you're unsure of safety!
The Bottom Line:
In conclusion, Engineers Get Top Pay, and it is well worth the time and effort it takes to become an engineer.
innovation
The enigmatic Dr. Pais, creator of viral patents of futuristic technologies, shares the details of his work in a rare podcast.