Even More Realistic Video Gaming
What every gamer need to get maximum satisfaction from his video game? Better graphics and visuals? More powerful computer or console? The newly developed ARAIG brings new level of video gaming, allowing the gamer to feel in real time what happens on the screen. ARAIG stands for "As Real As It Gets" and is a vest which consists of Exoskeleton, a Decoder (which depends on the gamer's platform), a Power Cell (rechargeable battery) and a Power Cord.
[Image Source: Kickstarter]
If you decide to "dive" into the game, you can choose between regular ARAIG or a Kickstarter Limited Edition Sim Skin (=Simulated Skin), which is a piece(s) that could be attached to the Exoskeleton in order to modify how ARAIG looks. You can also purchase GENETIC Signature which is nothing related to your DNA, however. This is something like a badge with your name/nickname (or whatever you decide) that could be attached and detached to your suit.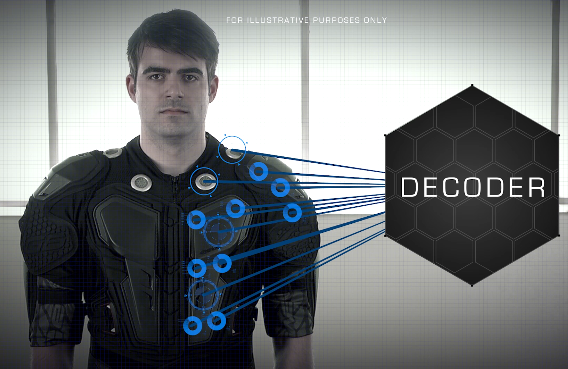 [Image Source: Kickstarter]
The Decoder allows you to connect to any gaming station, no matter if you play on PC or console. It forwards the data received from a PC/console to the Exoskeleton, which is probably the most important part of ARAIG. It transforms signals received from the Decoder into real time sensations.
[Image Source: Kickstarter]
Well, it probably will not be enjoyable to feel bullets moving through your body or nearby explosions. Or, obviously it would not be suitable for real time strategies. But it looks interesting to try it, at least.
innovation
Is this the development that will change engine performance forever?