Forging The Big Parts – A Factory Tour in France
[Image Source: ENYGF 2015]
The European Nuclear Young Generation Forum (ENYGF) 2015 was planned by the French Nuclear Energy Society (SFEN) Young Generation in partnership with the European Nuclear Society Young Generation Network (ENSYGN).
The European Forum involves panel sessions, workshops and technical sessions. Also available are several site tours including the AREVA Chalon with the St-Marcel factory visit located in Burgundy, in the Saône-et-Loire department. The forum organizes this event every two years and the last one happened this past June 2015 attracting around 360 young professionals and students from around the world.
The plant began its operation decades ago in 1975 and today employs over 700 people. The facility size is 39 000m² and it's considered a rail, road, and waterway transportation hub. AREVA Chalon and St-Marcel are the world leaders in the manufacturing of the Generation III reactor and its reactor coolant loop. The visit to the plant gives guests an introduction to impressive manufacturing processes involved in and including pressurized water, reactors, high quality steam generators, pressurizers, reactor vessels and reactor vessel closure heads, transportation, as well as nuclear and industrial safety.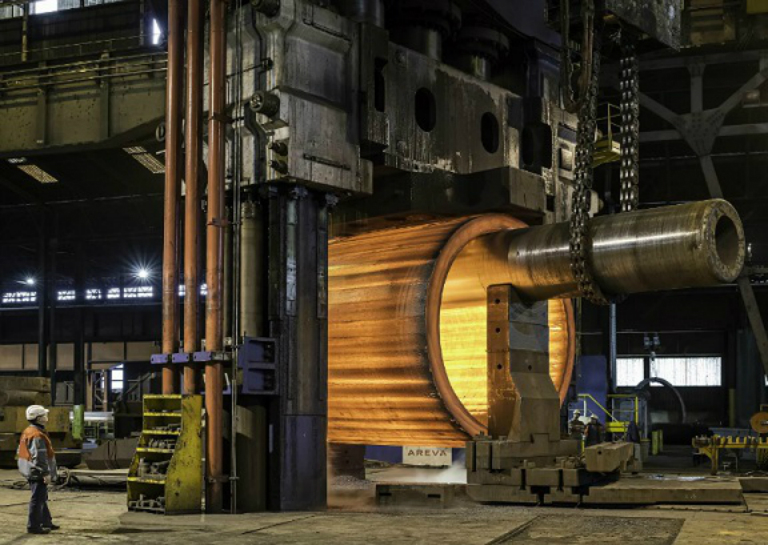 [Image Source: ENYGF 2015]
Creusot Forge and Creusot Mécanique plants specialize in the manufacturing and machining of some of the largest forged and cast parts and have an outstanding production tool. They are the leading manufacturers for heavy components of the nuclear island manufacturing market. Creusot are one of the only forging facilities in the world able to make large-scale complex parts for reactor coolant system components.
The tour gives visitors an overview of the manufacturing process of forgings, castings, steam generators, pressurizers, reactor vessels, and pressure vessel closure heads for nuclear power facilities. Visitors will also get to see a 9000m tons of press and its manipulator as one of the tour highlights.
It's an all day tour and more information about them can be found by clicking here.
innovation
The Hybrid Observatory for Earth-like Exoplanets (HOEE) would convert the largest ground-based telescopes into the most powerful planet finders yet.