Guy Grows Peppers Using Radio-Controlled Equipment in His Greenhouse
This superhot pepper-lover grew them using only remote-controlled machinery.
Growing plants is not exactly an easy feat: In addition to all the engineering that goes into the background process, one has to deal with the whims and dramas of the plants too.
However, this Canadian guy not only loves growing plants, but he decided to upgrade his garden by using radio-controlled equipment.
SEE ALSO: SEE-THROUGH SOLAR PANELS COULD TURN GREENHOUSES INTO ENERGY NEUTRAL SPACES
Growing superhot peppers as an addiction
Chad from Northern Canada got addicted to growing superhot peppers some time ago. He talked about his innocent addiction to Bored Panda, "Anyone that's in this hobby will tell you that once you start growing them, you can't get enough plants and you end up with way more than intended to. I now grow peppers year-round in a grow tent in the basement."
Now, in order to spend more time with his peppers, he started using the remote control equipment to look after his pepper farm.
He built the greenhouse too
Not only he is growing delicious hot peppers, but he also built the 12×20 greenhouse with an 8×17 raised garden inside. The big doors and windows allow for great ventilation while housing his R/C machinery collection inside.
R/C machinery equipment fleet
This is the remote-controlled equipment fleet that he uses to tend after his garden. He says, "The fleet so far. I'm still waiting on another dump truck and I have a Bruder D11 bulldozer on the way!"
He built roads for the equipment
He had to build roads to make sure his fleet can get around.
His greenhouse is almost like an excavation site
Using the R/C machinery, he digs holes for the pepper plants. In his garden, he planted a patch of beets, garlic, and six cucumber plants too.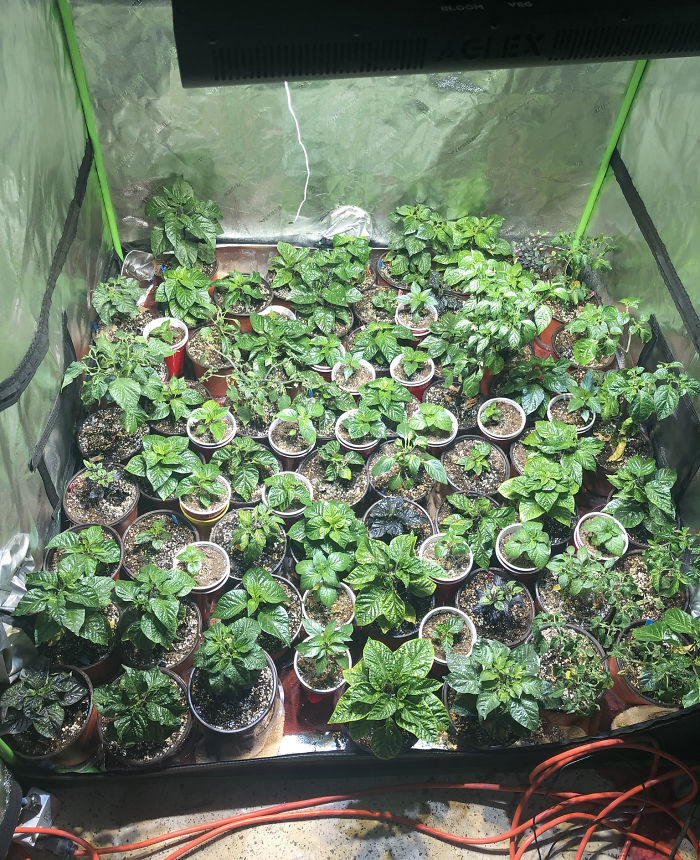 Moreover, he can load bone meal and time-release nutrients for the plants into the machinery.
He messes around with R/Cs thanks to the raised garden
He said, "Living in far Northern Canada, I realized that I'd need to grow in a greenhouse as superhots can take a long time to ripen and a greenhouse can extend your growing season a couple of weeks, so that's when I decided to build a raised garden in a greenhouse. Even though it serves the plants in there growing, it is also the perfect area for someone using R/Cs to mess around with."
You can check out his YouTube channel to see everything in action.
It looks like he is basically playing Farm Simulator 2020 in real life, and we truly can't think of a more charming hobby.
innovation
A chip company is building the brains of a self-driving experimental vehicle. What sets them apart from their competitors is their use of photonic or light-powered chips, unlike the others' traditional computer chips.