Hawaiian Volcano Back in Action after Two-Year Break
The volcano formed a lava lake at approximately 440 feet up from the bottom of the crater..
Kīlauea volcano in Hawaii erupted into action after a two-year break on Sunday night, at approximately 21:30 PM local time (02:30 AM EST on Monday morning).
As reported on Tuesday by scientists of the U.S. Geological Survey (USGS), who have been observing the volcano in the Hawaii Volcanoes National Park on the Big Island, molten lava has been flowing out of two vents inside its summit crater.
Scientists are continually monitoring the volcano as it forms a lava lake at approximately 440 feet (134 meters) up from the bottom of the crater.
SEE ALSO: A CLOSER LOOK AT THE WORLD'S 9 MOST ACTIVE VOLCANOES
Since her eruption on Sunday night, Kīlauea has brought up about two billion gallons of lava, which could cover a space of 33 acres (13 hectares).
Luckily for those living on the island, the eruption and lava flow aren't threatening any residential spots, unlike in 2018 when over 700 homes were destroyed during the last eruption.
Also, the USGS hasn't reported any explosions from the volcano at this stage.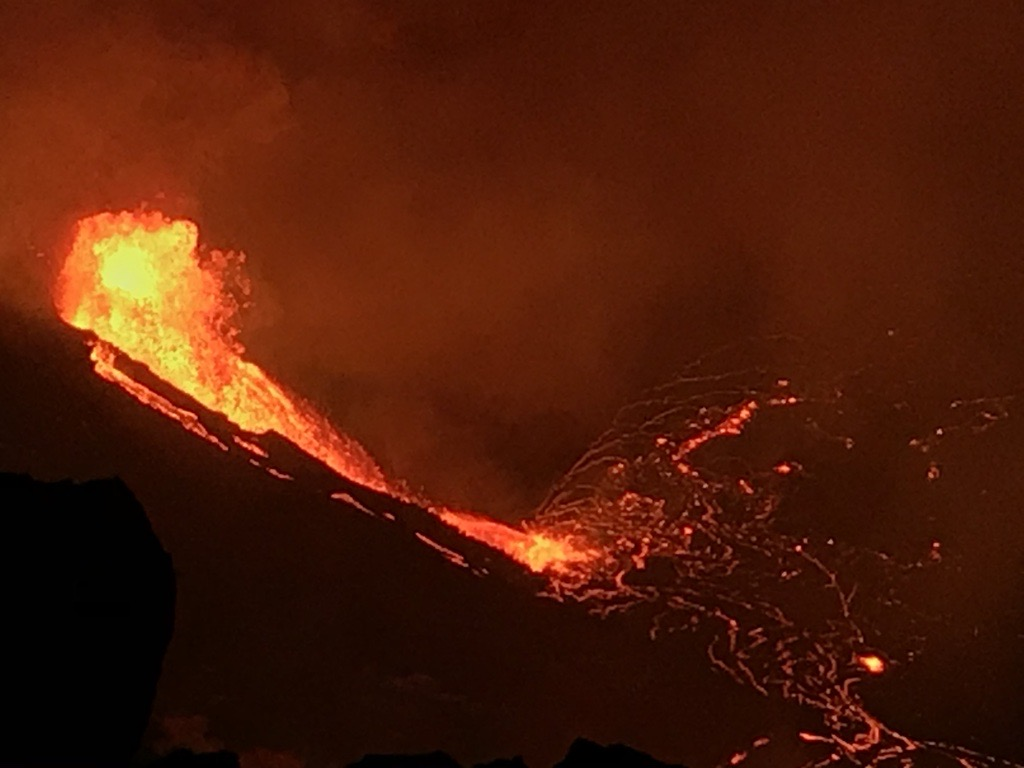 Residents have been warned, however, to watch out for potentially high levels of volcanic gas, rockfalls, or future explosions. Moreover, when Kīlauea is in action, she spews large amounts of sulfur dioxide, creating a volcanic smog — or vog — so residents are advised to remain indoors.
Visitors are still allowed to visit the Park, and if they wish to view the eruption, they have to closely follow the National Park Service's guidelines.
Anyone interested can keep a close eye on any changes to the eruption via the USGS on their website, or on Twitter.
Kīlauea is a shield volcano that has been active since 1983. It's located on the southeastern side of the Big Island of Hawaii and is one of the nation's five most active volcanoes. Up until 2018, the volcano's eruption, known as Pu'u ō'ō, was flowing since 1983. Now, Kīlauea is back in full action.
science
Will the future of humanity in space involve rotating habitats or planetary settlements?