Meet KODA, the Fancy Solar-Powered House that Moves with You
Thanks to a group of designers, you can now live in the same house wherever you go. Meet KODA, a portable, freestanding home you can assemble and disassemble as often as you want.
Koda was recently awarded the silver medal at American Architecture Prize for Interior Design, and it's easy to see why. A KODA home could be used as anything. A lakeside summer house, a cozy café, workshop or studio, an office, or even a classroom. The possibilities are endless.
[Image source: KODA]
Estonian collective Kodasema designed KODA to be a prefabricated house inclusive with sewage, water and electricity connections. The 25-square-meter space includes a loft bedroom, a bathroom and a kitchen next to the living area. Each KODA unit can connect to other KODAs or preexisting structures to create a larger living space.
[Image source: KODA]
Lead Designer Architect Ülar Mark, designers Hannes Tamjärv, Taavi Jakobson, Marek Strandberg, Kalev Ramjalg, and interior designer Kadri Tonto collaborated to create KODA.
[Image source: KODA]
KODA - Thinking Green
The house is designed with off-grid capabilities. It comes with factory-made components chosen for their strength and energy-saving properties. For instance, the house comes the low-energy LEDs. Four-way glazing and vacuum-insulated solid walls minimizing the energy demands and sustain a comfortable internal temperature.
[Image source: KODA]
"Noise, dust, bacteria, cold weather, winter gloom and summer heat are all kept outside thanks to the sturdy door, quadruple glazing and vacuum-insulated concrete walls. Red eyes, dry skin, environmental stress and any foggy thinking caused by excessive amounts of carbon dioxide are also a thing of the past."
[Image source: KODA]
The strong structure of the free-standing KODA allows the tiny home to be constructed on different surfaces without the need for a basement. KODA doesn't fix to the ground.
[Image source: KODA]
The full-height glazing is slightly set back to make room for a built-in terrace and to protect the interior from hard solar accumulation. Rooftop solar panels are strong enough to generate more energy than KODA needs. Thin but well-insulated walls and quadruple glazing add to KODA's energy efficiency.
[Image source: KODA]
"Its clever design provides the inspiration to make the best use of every square inch of space and envisage how the built-in components, even the walls, can be adjusted to meet their purpose most effectively." says Kodasema on their website.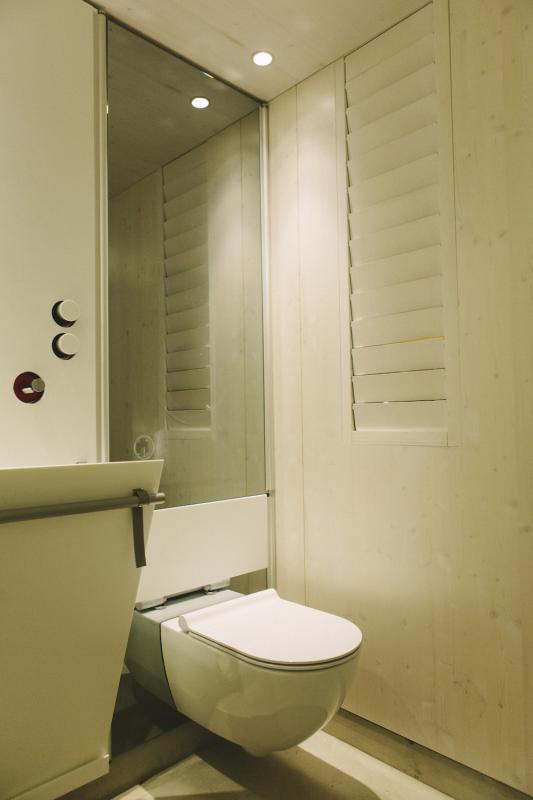 [Image source: KODA]
What about the price?
KODA will be selling in Estonia later this fall for 85,000€ (VAT not included). The price depends on add-ons like heating, ventilation, automated IT functions, electricity, water and furniture as well.
[Image source: KODA]
Kodasema hasn't announced if they plan to sell KODA internationally yet. However, KODA offers the tiny-house trend in a commercial light. With KODA, you're free to explore and bring your home with you wherever you roam.
Via: Kodasema
science
Astrophysicists are looking for biosignatures, such as methane, and technosignatures, such as radio signals, in their search for extraterrestrial life.