MrBrightLight tells you when you you've been sitting down too long
Standing desks are the in-thing right now as more people aim to keep an eye on their health. One of the latest is MrBrightLight. This is a desk that can be adjusted from a sitting down desk to a standing one simply by gestures of the hand.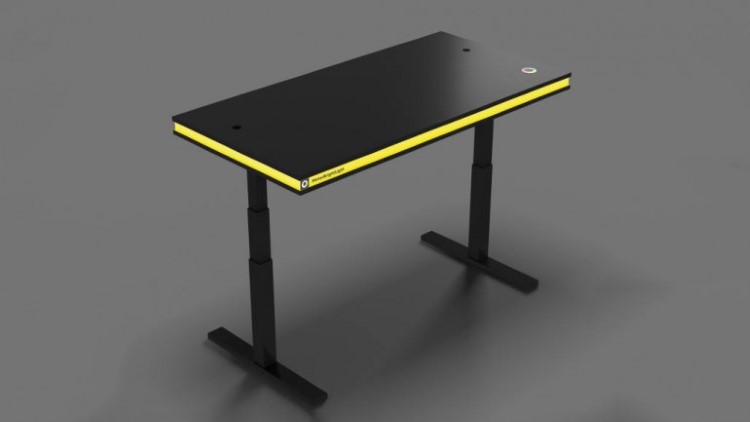 [Image Source: MrBrightLight]
There have been numerous desks come onto the market so that people who work at their computers are able to stand and type, however, time can pass quickly and people can forget just how long them have been sitting or standing. The MisterBrightLight desk takes over completely and watches over how long you have been sitting or standing through an app for smartphones. You can easily adjust the height of the desk by holding your hand over the top surface of the table, which has a sensor built into it.
At the moment, the app only works with iOS and it will tell you how many calories you have been burning while you have been standing up to work. Owners are able to set their own goals, earn trophies via the app and let their friends learn of their progress on Facebook. The desk is also able to keep its eye on the temperature, the humidity and oxygen levels and send notifications to the app on the phone.
[Image Source: MrBrightLight]
The table gets the name of MisterBrightLight from the fact that is has an LED light running along the edges of the desk. This colour can either be changed to suit the mood of the user, or it can also serve to let others know your mood of if you are busy. For example, you can have red if you are busy working and don't want to be disturbed and then change it to green when you are taking a break or are available to others.
The MisterBrightLight desk also comes with a wireless charger built into the top of the desk so that it can charge a device that's sitting on the surface. When ordering the desk you can also choose to have a battery integrated into the desk and this will give the table 12 hours of battery life.
The desk can be customised to meet the needs of the owner when ordering and so the cost of it will vary. If you want the MrBrightLight desk with all the fittings and fixings you can expect to pay around $3, 413.
innovation
Sophy Wong, a multi-disciplinary designer specializing in wearable technology and digital fabrication for creative expression, spills the tea on becoming a wearable fashion designer.