Nike's Next Self Lacing Shoe Will Go on Sale for $350 in 2019
In Spring 2019, you might be able to get your hands on a pair of Nike self lacing sneakers.
You have waited and your time has finally come. The self- lacing Nike Mags Marty McFly's are one of the most iconic shoes in sneaker history capturing the minds and hearts of sneaker enthusiasts around the world.
However, the Back to the Future sneaker is one of the hardest and most expensive shoes to get. Nevertheless, Nike has plans to release a different, lighter and cheaper iteration of the sneaker to the market next year. 2019 may be your year.
2019 E.A.R.L
In 2017 Nike's HyperAdapt self-lacing shoe graced the market, promising sneaker enthusiasts the opportunity to wear the same self-lacing technology found in the iconic Nike Air Mags. The self-fitting shoe was equipped with Nike's E.A.R.L technology.
Designed by legendary sneaker designer Tinker Hatfield, Nike's E.A.R.L technology gives users the ultimate sneaker experience. The electronic shoe adjusts to the wearer's foot size in real time.
The main goal of this technology is to create shoes that adapt to an athlete's performance.
As described by Nike, "Step into a shoe that comes to life when you put it on. It lights up. It senses you. It adjusts to the shape of your foot and activity in real time. You run, it runs. You jump, it jumps. It's a revolution disguised as a robot, disguised as a self-lacing shoe."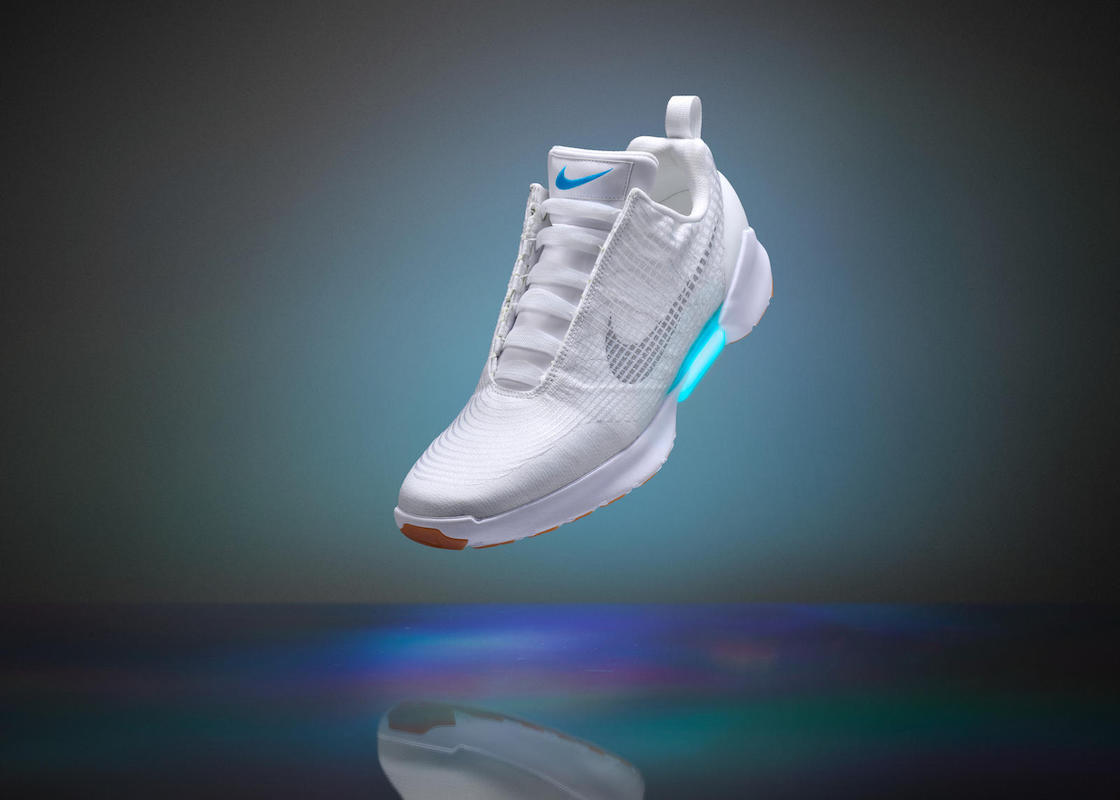 Nevertheless costing $720 and thousands of dollars in resell, the Hyperadapt was very difficult to get for the average sneaker wearer.
Expected to be released in Spring 2019, the next generation of Hyperadapt sneaker will probably have a price point of around $350 and will be more widely available than previous sneakers.
The overall technology of the next-gen hyperadapt is expected to be a lighter and more advanced version of the 2017 model.
Will you get yourself a pair of Hyperadapt Self Lacing sneaker this year? Leave your comments below.