No More Hipster Baristas, Get Ready for Robot-Made Coffee
Café X and San Jose International Airport partnered for a robot friendly cafe.
Can you dream of a future where we're served by robots? They cook your food, they make your coffee, they clean for you... Then maybe here's something that can make your dreams come true. Café X opened a new location on December 3 at San Jose International Airport (SJC).
At airports, you can wait for a long time in line just to get a coffee. But thanks to these cafe using robots, the serving time is just a few minutes for more than 10 orders.
The founder and CEO of Café X, Henry Hu said, "I had the idea of a robot making coffee after waiting over 30 minutes for coffee at an airport a few years ago. It's super rewarding to now be launching our first airport Café X location. We look forward to entertaining travelers with our friendly, dancing robotic barista while saving them from what seems like an eternity of waiting in line for coffee."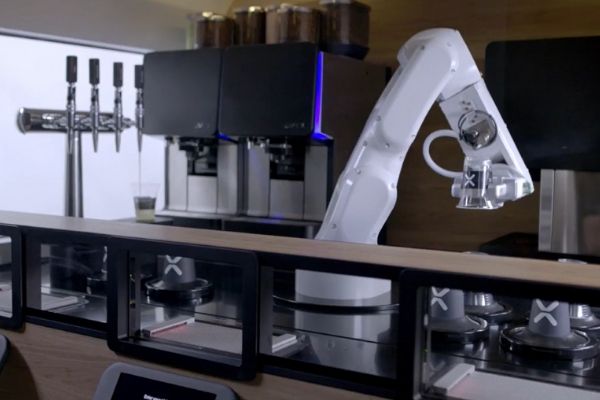 Right now, the cafe is open between 5:30 a.m. and 10:30 p.m. and soon it will be in service 24/7.
The company has been trying three prototype machines in San Francisco for the past 2 years, and the machines served thousands of costumers. According to the company, the new cafe at the airport was based on previous prototypes.
John Aitken, director of aviation at SJC, said, "With our growing passenger base and a focus on transforming how Silicon Valley travels, we partnered with Café X to serve our passengers traveling through the recently opened Gates 31-36 concourse in Terminal B. This advanced Robotic Coffee Bar experience is the perfect complement for our state-of-the-art airport and the high-tech region and customers we serve. Café X delivers an innovative solution to meet the demand for coffee service, our customers' most request concession."
innovation
Interesting Engineering delves into the missions of Astroscale, a space junk removal company. It is partnering with OneWeb to launch the ELSA-M mission in 2024.