NYC Artist Transforms the Everyday Objects Into Incredible Art
Tom Bob turns common street infrastructure into fantastical creatures with his amazing creativity.
Tom Bob is an artist that has shunned canvas in favor of the streets. The New York City-based creative sees the world differently from the rest of is, where we might see a gas meter box, he sees a pink flamingo where we walk past a bike rack without looking twice, Bob sees a slithery creature.
Bob transforms city infrastructure into cute, playful 3D murals with house paint and a lot of imagination. But Bob isn't only confined to NYC, in recent months, his work has been spotted in Kaohsiung (Taiwan), Dubai (the United Arab Emirates), and other places all over the world.
Artist transforms the everyday
Bob's appeal lies in his ability to transform everyday street objects, like pipes, grates and building facades into unexpected imagery. While not everyone is a fan of art outside the gallery, there is no doubt street art has the ability to create particular atmosphere and moods within cities.
Street art or graffiti was thought to have begun in full force with the advent of Hip Hop music in the early 1980's (though there were other types of tagging and graffiti prior to this). Artists quickly saw the appeal of being able to present their art to large audiences without the constraint of the art world.
Keith Haring is an iconic street artist who contributed to New York art scene with his massive murals in the New York Subways. Harring used his public voice as a way to raise attention to the AIDS crisis that was happening at the same time.
Haring's works are now collected in major museums all over the world. Haring's contemporary Jean-Michel Basquiat started his street art career panting large enigmatic epigrams on the lower East Side of Manhattan in the 1970's.
He met Andy Warhol and the two began to collaborate. His works can be found in museums, galleries and private collections all over the world. A more contemporary name is, of course, the British artist Banksy.
Anonymous Artist redefined street art
Known for his ironic and tongue in cheek works the true identity of Banksy has never been revealed. The popular artist uses a stencil technique to create paintings and installations in London and beyond.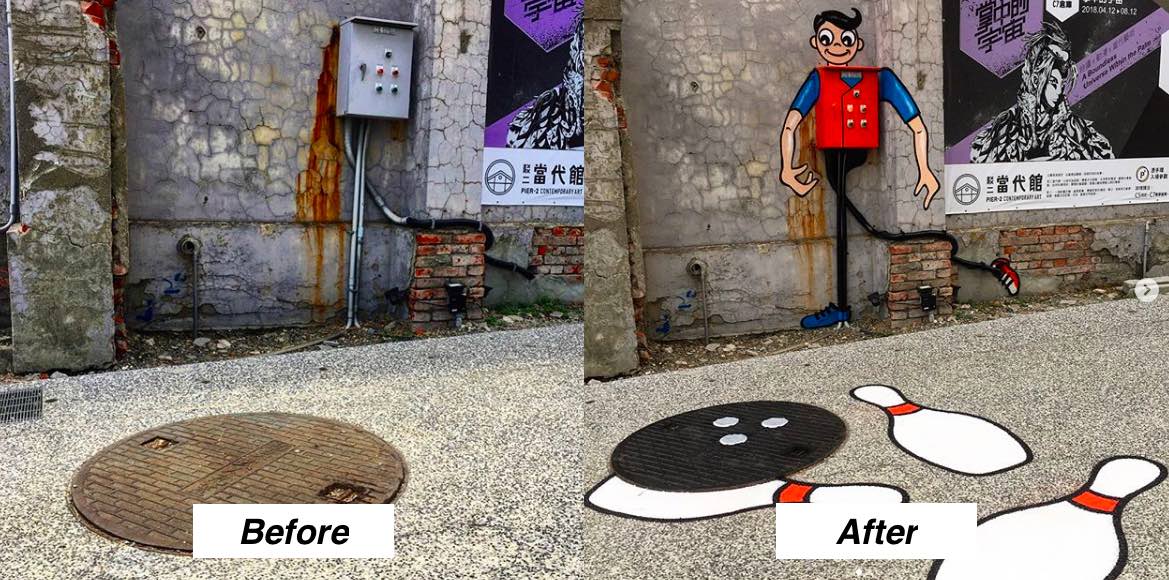 While Tom Bob might not have an obvious political message in his artworks, his works are still very powerful. They bring a certain joy to the city and can create space for people to rethink the power structures of ownership that are pervasive in every urban area. We hope that Bob can continue his city transformations before any authorities catch him.
science
A new study proves there still must be a beginning to "bouncing" universes that go through cycles of expansion and contraction.