"Pirate Printers" are Using Manholes to Print Custom T-Shirts
 [Image Source: Raubdruckerin]
A Berlin design collective who call themselves "Pirate Printers" are using manholes and other designs on the street to custom print clothing. By using street fixtures, the crew is able to produce unique pieces that all tie back to a specific place in the city. So far, the designs are limited to t-shirts and tote bags, but they are stunning in what can be done using only industrial fittings available on the street. After laying down the frame, an artist will roll out shirt paint onto the grown then press down on the shirt to make the design permanent. You can check it out below.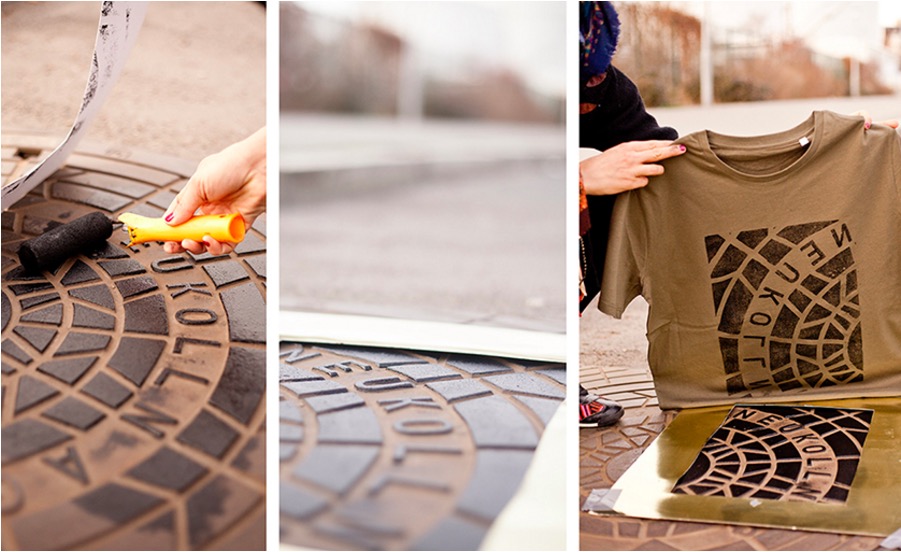 [Image Source: Raubdruckerin]
Some of the coolest shirt designs come from manhole covers that are decorated with designs of the city they are used in, like below. The main goal of the design team is to reveal the beauty that can be found in mundane places, even on the covers of manholes. Who needs a fancy design studio when you can just walk outside and get a custom printing press?
 [Image Source: Raubdruckerin]
Since the paint is only temporary and removable, what they are doing isn't graffiti, it is a form of performance street art. Working out in public also generates a nice amount of publicity for the design studio, which currently sells their shirts on their website here. You can see more about the process in the images below.