RocketSkates launch a Kickstarter campaign that reaches success in just 24 hours
Acton have just launched a campaign on Kickstarter to help raise funds to get their RocketSkates onto the market scene and within just 24 hours, they hit their goal. What are RocketSkates? Sadly, they are not skates powered by rockets as the misleading name may suggest, however that does not stop them being damn cool. They are in fact powered by electric hub motors and allow you to glide along at a top speed of 12 mph.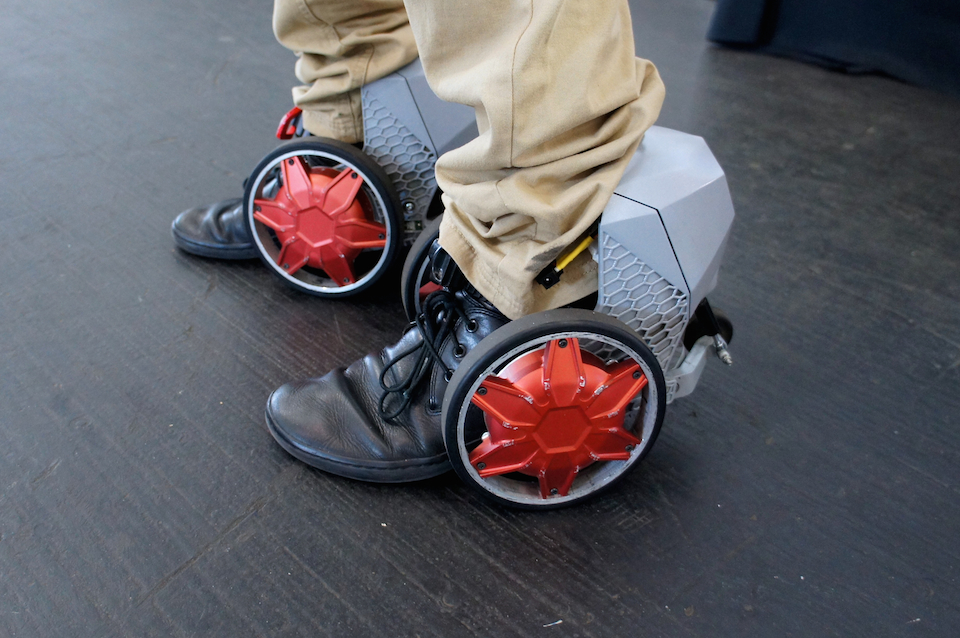 [Image Source: AKTON]
The company previously launched Spnkix, a two motor version that required a remote control. Now, the RocketSkates are six pounds lighter, 15 % smaller and are completely hands-free - leaving you the ability to bust out some roller dance moves.
They slot over the top of your shoes and don't require any special footwear, just chose between large or small footplate depending on your foot size. If they are remote free, then how do they work you ask? Just tilt forward to accelerate, and lean back to decelerate (much like a Segway). One skate acts as the lead skate, telling the other what to do and making sure they are in sync. Each houses a microprocessor and are powered by lithium ion batteries.

You can connect them up to your smartphone or tablet using the ACTION app which the campaign says can 'monitor your skates and their performance. Route tracking, skate diagnosis, battery status, games, and social interactivity; the app keeps you in touch with other RocketSkaters. ' Furthermore, they will be releasing a Software Developer Kit (SDK) such that developers are free to create their own apps and games.
Once you are strapped in you can even walk normally with them as your feet remain close to the ground; this will be great for times when you are greeted with stairs for example.
[Image Source: AKTON]
They come in three different models, each with a specific colour, that offer different ranges. The R6 Rocket Reds will offer 45 mins (6 miles), the R8 Terminator Chromes 70 mins (8miles) or the R10 Deep Space Blacks that can provide 90mins (10 miles).
Although they have already hit their target goal on Kickstarter, you still have a chance at getting an early pair as not all packages have sold out yet. Head on over to the Kickstarter page for more info and your chance to get your hands on an early pair, which they hope to ship by the end of this year.
science
Can the removal of the amygdala region in the brain truly absolve one of fear? Interesting Engineering speaks to Dr. Sanne Van Rooij, a clinical neuroscientist, to find out.