Sculptor Turns Storm-Damaged Tree into 50-Foot Hand
This artist brings wood to life with chainsaws.
Perhaps the best works of art are those who complement their surroundings and become one with it, and sculptor Simon O'Rourke's outstanding work is one prime example of that. The environmental artist from North Wales is an expert at "bringing wood to life with chainsaws."
He carves his sculptures from trees that have either fallen because of natural events or have become dangerous or diseased. His portfolio is filled with beautifully detailed wooden sculptures, and perhaps one of the most eye-catching is the 50-foot (15-meter) wooden sculpture called Giant Hand of Vyrnwy that stands tall in Wales.
SEE ALSO: HIGH SCHOOLER BUILDS FULLY FUNCTIONAL WOODEN CAR MODEL IN 300 HOURS FOR PHYSICS PROJECT
The sculpture has a rather touching story. O'Rourke explains in his website, "I found out through a friend that the tallest tree in Wales had been storm damaged and was due to be felled, and that Natural Resource Wales, who were in charge of the site, were going to commission an artist to carve the tree."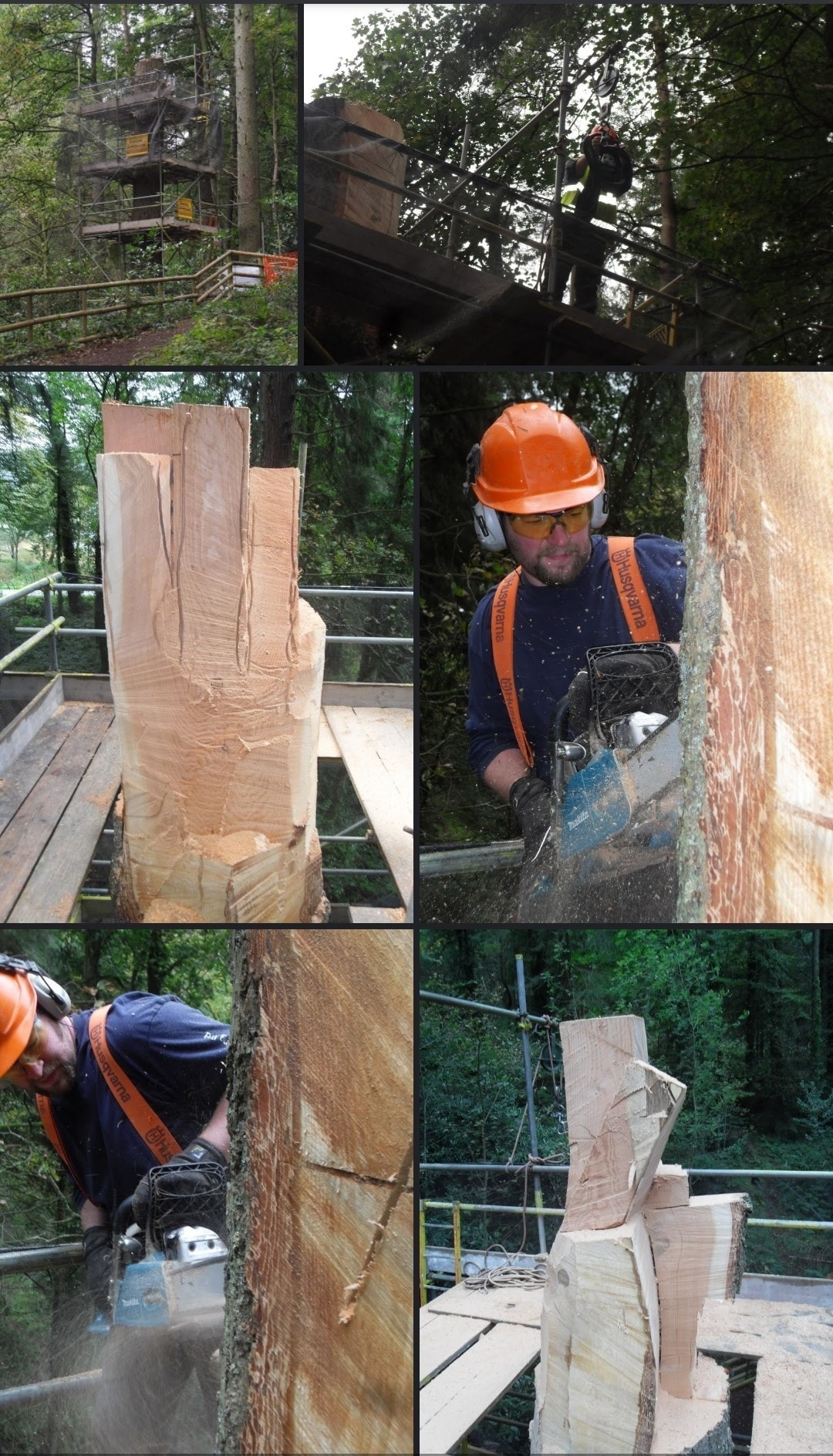 After searching the internet and finding the right person to talk to, he submitted his design, saying "I was really excited at the prospect of carving this giant and creating a memorial for such a well-known landmark."
You might be asking why he went with a hand. He explains that he researched the area and found the area of woodland that contained the tree was known as the Giants of Vyrnwy. This stuck with him, and resulted in him deciding on a giant hand to symbolize the giants, and "the tree's last attempt to reach for the sky."
After his design was chosen, he started planning. He wrote, "Scaffold was needed to make it safe to work on, and the terrain was such a difficult one that it took two days to erect the scaffold!"
"Six days of intense work followed using chainsaws and grinders. I needed to add two pieces for the thumb and little finger, as the tree wasn't wide enough to form the whole hand. After completion, the sculpture was coated in Tung Oil, a natural plant-based oil safe for proximity to waterways."
The result was a magnificent hand that sprouts from the soil to reach out to the sky. The client was happy with how the tree turned out since it was such a fitting reminder of the tallest tree in Wales.
O'Rourke wrote, "I loved working on the hand sculpture, it reminded me just how small we are compared to some of the living organisms on this planet! All in all, a humbling experience!"