Small UK Tinywood Homes come with own hot tub
Tinywood Homes in the UK is a relatively small company who offer tiny homes both for rental and for sale. They have property on which they have located four of the small homes to those who are looking for a very unique place to stay on holiday.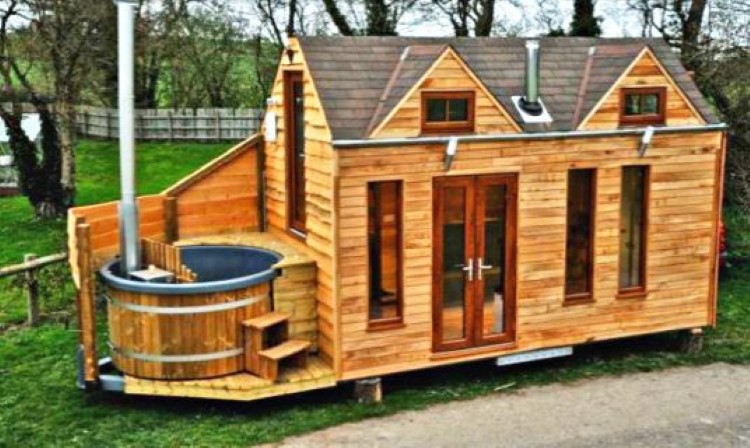 [Image Source: Tinywood Homes]
Each of the small Tinywood Homes offers a bathroom, a compact kitchen, living spaces and enough room for between 2 and 5 people to sleep in, they also have their own hot tub that works by a wood fire.
[Image Source: Tinywood Homes]
The small homes prove that just because a home is small it doesn't mean that you have to do away with all the luxuries in life and with each having its own hot tub this is testament to that fact. The company offer different sized small homes with the smallest being the Tinywood One. This small house has been designed from wood and steel and comes complete with its own granite work surfaces in a kitchen that is well appointed and which comes with its own fold up dining table with enough space for five. It also features a master bedroom with its own King Size bed and offers a first floor with three full sized single beds. This has been built around a shipping container of 20 feet.
[Image Source: Tinywood Homes]
The Tinywood Two is based on a mobile chassis and they are the perfect thing for those who want to check out what life is like living in a small home without making a lasting commitment. This is a property of 16 feet and of course it has the same high quality specs as the other home, one of the main differences being that the bedrooms are upstairs while the ground floor has a lounge and dining room with a convertible bed. This too comes with its own kitchen with worktops and dining table that is foldable.
[Image Source: Tinywood Homes]
If all you want is office space or a smaller place just to get away for a couple of hours to get some peace then you could go for the Teeny Weeny House. This is the perfect size for a summer house, office, outdoor pub or can be used as an additional guest annex.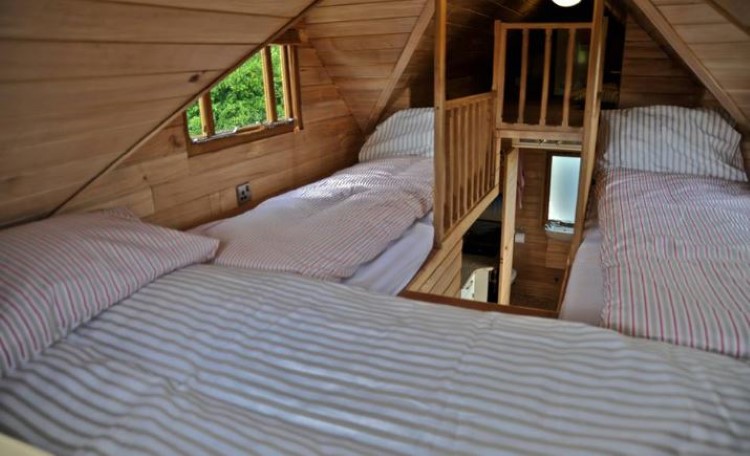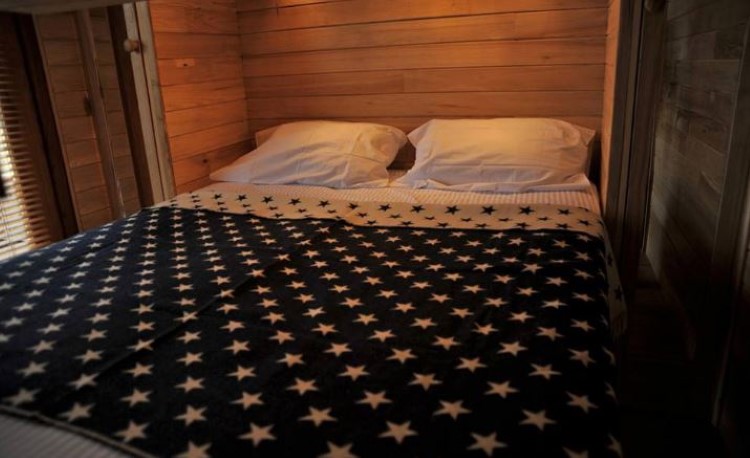 [Image Source: Tinywood Homes]
science
A new study by Dr. Michael Wong of the Carnegie Institution for Science and Caltech's Dr. Stuart Bartlett proposes a possible solution to the Fermi Paradox.