Startup Re-Engineers Spoiled Milk Into Biodegradable Clothing
Got waste milk? This startup can make you a new t-shirt out of it while saving the environment.
An LA-based startup is turning soiled milk into sustainable t-shirts, and don't panic, they smell just fine. The fashion industry is seeing changes that are out to shake it to its core with various alternative materials such as cactus and even pineapple leather, so it shouldn't come off as a surprise that turning milk to fashion is possible.
The startup Mi Terro is using biotechnology to re-engineer some parts of the food waste into sustainable fibers that make up biodegradable t-shirts and has this futuristic technology that might replace plastic use in fashion, medical, and packaging industries covered already.
SEE ALSO: CREATING LEATHER FROM CACTUS TO SAVE ANIMALS AND THE ENVIRONMENT
128 million tons of milk wasted annually, generating 3.3 billion tons of greenhouse gases
This is especially important since, according to the company, 128 million tons of milk is wasted every year and this generated around 3.3 billion tons of greenhouse gases. CEO Robert Luo first noticed this problem after visiting his uncle's dairy farm in China in 2018 and saw the amounts of milk products that go to waste first-hand. Some research made online enabled him to see this issue was even bigger on a global scale.
It took three months for the company, which was working with a team of Ph.D. material scientists and chemists, to develop a method for turning spoiled milk into protein, which can then be spun into fibers to form a yarn.
A skin conditioner and fashion statement in one
This unique process enables them to re-engineer milk proteins and use 60% less water than the making of an organic cotton shirt.
The milk-shirts are three times softer than cotton, anti-microbial, odor-free, anti-wrinkle, and temperature-regulating, the company says. Moreover, each t-shirt contains "18 amino acids that can nourish and improve skin texture." Basically, it is a skin conditioner and fashion statement in one.
How does the re-engineering work?
First, milk and other dairy product wastes are obtained from farms, food processing centers, and grocery stores.
Mi Terro uses its self-developed "Protein Activation" and "Self-Assembly Purification" technology to extract and purify protein molecules from the spoiled milk bacteria, which will be the base component of the t-shirts.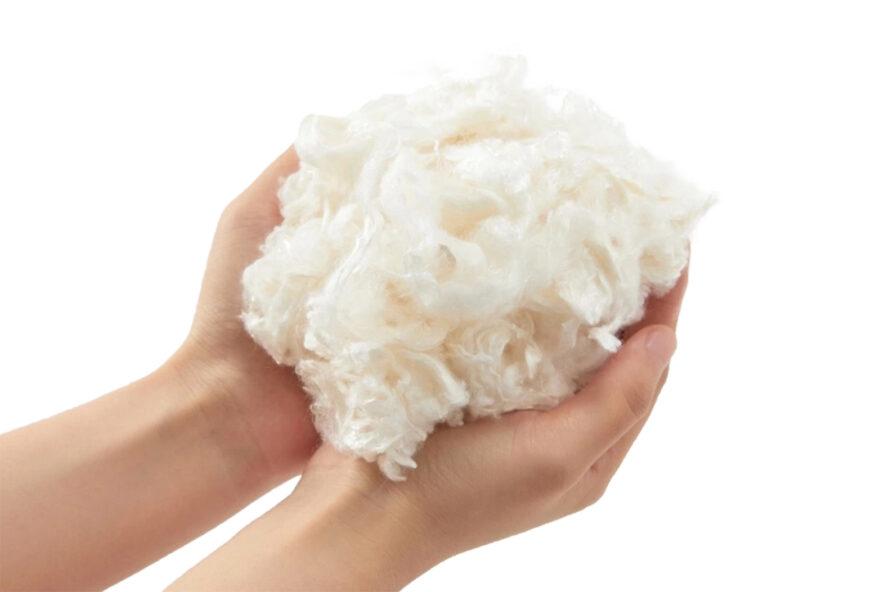 "Dynamic Flow Shear Spinning" is the last step that spins the clean casein protein into fibers and forms a yarn that can be used for fashion items. This new three-step cycle enables the fiber to be rescued from food and stay biodegradable even after reaching the end of its second life.
Sustainability practices
The company plants 15 trees for every purchase; however, it doesn't want to stop with t-shirts.
This patent-pending process can also be used in the making of other eco-friendly products and applied to all protein-based waste. Whilst it has started with milk, Mi Terro is expanding its horizons and is walking surely to end food waste to protect the planet.
innovation
Globally-recognized innovative change expert Nigel Barlow on how there has never been a more important time to foster innovation.