This Solar-Powered Catamaran Superyacht Concept is Amphibious
With Pagurus, you can both sail on water and move on land.
Another jaw-dropping superyacht concept has been brought to the world by Lazzarini Design Studio: the Pagurus.
The innovative Pagurus, or "crabmaran," is an amphibious solar-powered catamaran complete with all the jazzy super yacht fittings. The 146,842 lbs (52,999kg) masterpiece glides smoothly between water and land thanks to the power of the sun.
SEE ALSO: THIS SLEEK 394-FOOT MEGA YACHT COMES WITH A BEACH CLUB
Lazzarini Design Studio is known for its eccentric and fabulous superyacht designs, such as its shark-shaped 501-foot megayacht and its swan-shaped megayacht.
The magnificent new 82-foot (25-meter) watercraft's living spaces can be configured to the owner's liking. The two twin hulls can each have two or three bedrooms, a kitchen, and a bathroom, and sleeps up to eight passengers and four crew members.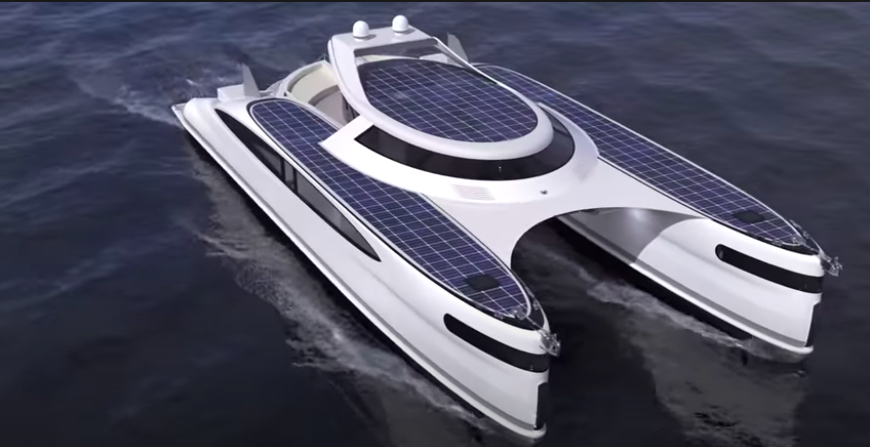 Pagurus glides over water thanks to its twin 890hp diesel fuel engines and dual stern drive propellers, which move the watercraft up to 24 knots. Underneath the yacht, a total of four immersed steel cylinders generate energy that recharge the ship's batteries while it sails.
When it's time for the Pagurus to move onto land, the rotating cylinders lower out to the ground, turning the catamaran into its amphibious form, which can move on sand and mud. On land, it moves at a maximum speed of 21,7 mph (35 km/h).
The central section of the catamaran is a helm station that can be kitted out with different vehicles that fit onto its crane platform, which lowers to the ground when needed.
Lazzarini Design's crabmaran, as it's also aptly named, can be built on demand for $29,5 million (EUR24 million).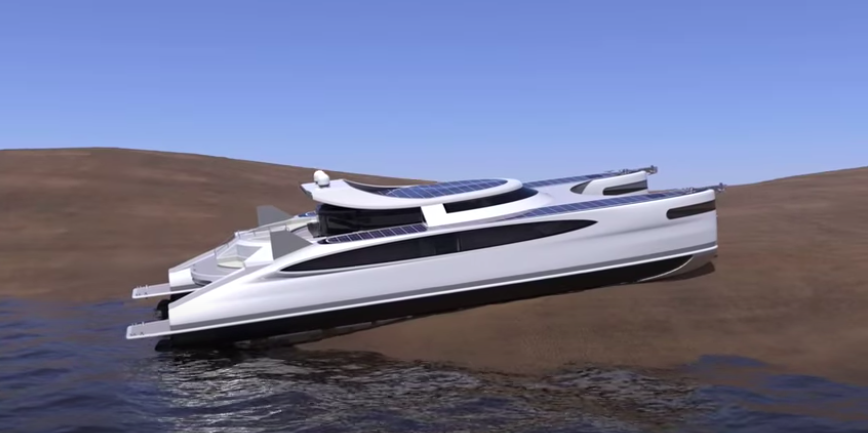 science
Will the future of humanity in space involve rotating habitats or planetary settlements?