This Street Artist Transforms a Block Wall into a Bus
The artist turned a dull gray block of concrete into striking 3D bus street art.
On August 9, Portuguese street artist, Sergio Odeith, posted an image of a gray concrete block, taunting his followers to guess what it would turn out looking like.
With over 420 thousand followers on Instagram, he received a fair few comments and likes!
Known for his three-dimensional street art, some displaying massive praying mantis', others with spiders crawling out of shoes--much too realistically--he has an incredible artist's touch.
RELATED: 9 ART INSTALLATIONS THAT WILL BLOW YOUR MIND
Where does he paint his works of art? On big, unassuming, pieces of concrete wall.
What does Odeith do?
Odeith's latest piece of work, a huge 3D disused bus on a concrete block, caught his fans attentions. In under seven hours of having posted his work, he gathered nearly 80,000 likes, with many more quickly adding their positive comments.
His graffiti bus is so realistic, you could mistake it for a real one. Odeith's details are so clear, it can be tough to gauge what's a drawing and what isn't.
The bus isn't in line with his typical pieces, which focus on anamorphic creatures, or huge murals usually adorned with people's faces.
Initially, Odeith wasn't so inspired by the concrete block. Then, after a nap, his inspiration came to him and drew him to spray painting the bus.
All in all, he took around 10 hours to create the bus, and 30 spray painting cans.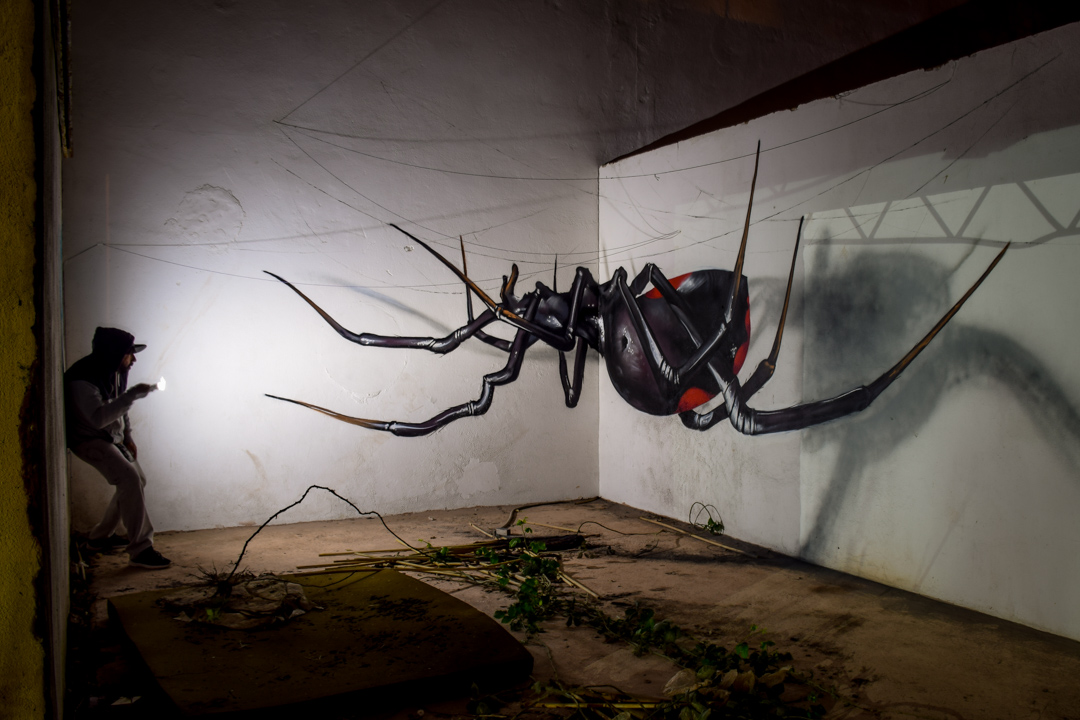 All in a good day's work!
As someone who's been drawing since he was a kid, it's been in his blood for decades.
View this post on Instagram
His next projects will be taking him down under to Australia, and back to Europe to Switzerland.
Let's see what other surprises Odeith has lined up for his fans!
health
Why do we do it, how can we stop it, and who else is at it?