This Super Green Tower Will Feature a Landing Pad for Your Flying Car
RA+D have designed the perfect super green building for the future. The Smart Tower will include some of the greenest technology the world has seen.
Flying cars are slowly moving their way from the back of the greatest minds in science fiction and are heading towards reality. Even the ride-share company, Uber, announced that they will be using flying cars as early as 2020. There is something about flying cars that lay at the heart of culture. The flying car has been the symbol for the optimist's vision of the future. Understanding this, Richard Moreta Castillo and his team at Richard's Architecture + Design (RA+D) have designed a massive tower that will not only be a net-zero tower but will also include areas to land your flying car.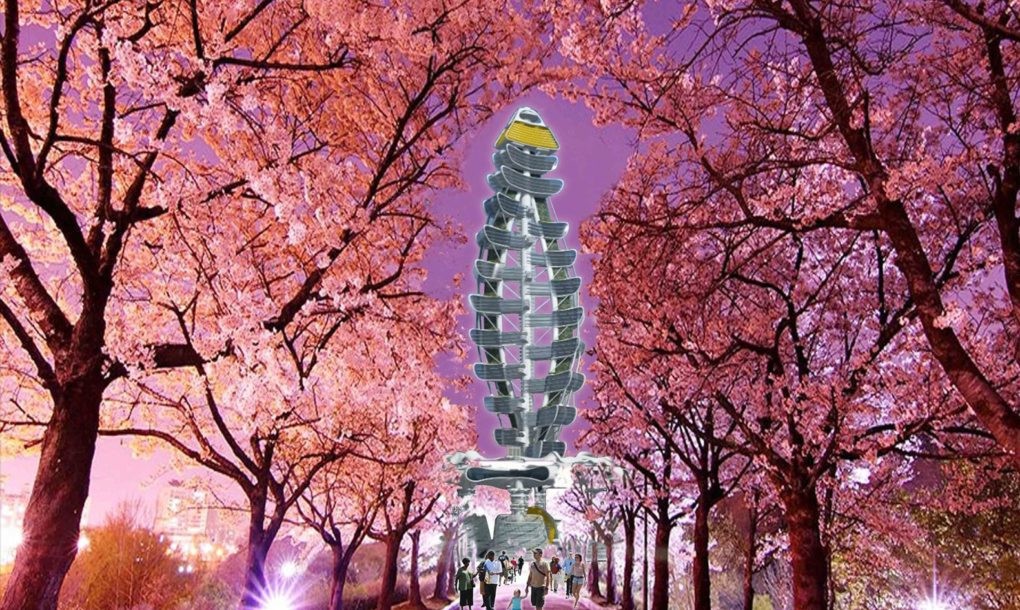 The Dragon Inspired Smart Tower
Dubbed the Smart Power Long Tower, the massive and elegant building will be set in Shanghai, China. The building will feature commercial spaces, but a majority of the building will have some of the most exotic looking condominiums in the world. And, of course, do not forget the landing pads for your back- to-the-future looking flying car.
The ambitious features of the building do not stop there. The super green concept will also include a vertical forest that will have 50,000 trees and shrubs spiral towards the heavens.
Like a spiraling staircase, docking stations for the drone cars wind up the exterior of the building. What makes this building even more special is that it will be able to clean a lot of the air in the surrounding area.
The building along with trees would be able to extract the carbon dioxide in the air, making a fire exit on the top of the building. Though it is still open to debate, the building will include things like a recycling water plant at the base of the building.
More exciting things will be happening at the base of the building. The vision also includes a massive aquarium, convention center. Topping all these impressive off, the $600 million dollars will be able to draw on solar, wind, hydro, and geothermal energy.
Painting A Green Future
Don't worry about your flying car, you could be getting one really soon.
[see-also]
Earlier this year, Dubai has already started testing out the flying taxis as well as a few other major companies. Projects like these indicate a massive paradigm shift in the right direction toward building a more sustainable future. It is no secret that we have done a lot of damage to this planet. The good news is that humans tend to learn from their mistakes. This is evident in how design, technology, and sustainable products are coming together to paint a more green future.
health
Dr. Shah explained how he and his team made significant advances in translational cell therapy, successfully developing cellular treatments for cancer.