UAE's 'Hope' Mars Mission Is Getting Ready For Liftoff
The UAE, with a population of only 9.6 million, will send a exploration probe to Mars next month.
On July 15, 2020, the United Arab Emirates (UAE) is set to launch its Emirates Mars Mission (EMM), which will carry a probe called "Hope" on a seven-month journey to the Red Planet.
With similarities to NASA's MAVEN mission, the probe, if successful, will study Mars' climate, giving a comprehensive view of the planet's weather system, and the UAE an impressive footing in the space race.
RELATED: UAE ENTERS THE RACE TO PUT MEN ON MARS
Emirates Mars Mission on track despite COVID-19
The EMM will send a Mars orbiter, developed by the Mohammed Bin Rashid Space Center (MBRSC) in Dubai, UAE, in partnership with the Laboratory for Atmospheric and Space Physics at the University of Colorado, Boulder. The orbiter is scheduled to reach Mars in February 2021 and begin studying the Martian atmosphere in late 2021.
The aim of the mission is to build the first full picture of Mars' climate throughout the Martian year — a dataset that will be invaluable to future missions to Mars.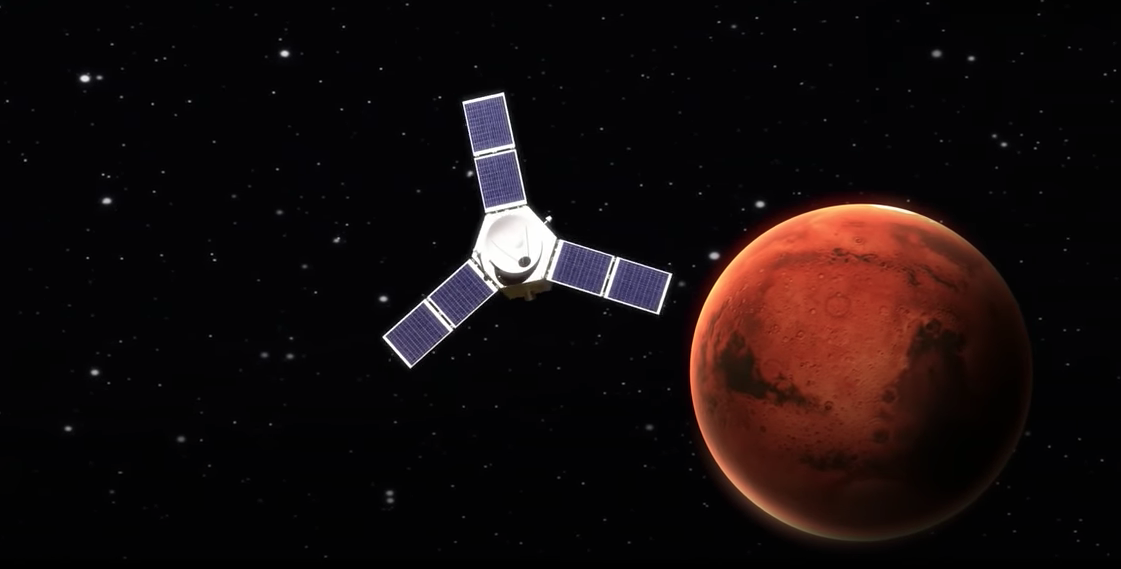 "It's coming at a difficult time for everyone so it's been refreshing news," Sarah Al Amiri, the UAE Minister of State for Advanced Sciences and Deputy Project Manager of the Emirates Mars Mission, told Forbes.
"We've had to take another look at gatherings for launch events, but we're looking to do something online," she explained.
Impressive contingency planning
Despite setbacks from the COVID-19 pandemic, the Mohammed Bin Rashid Space Center has been able to keep the mission on track.
"We're in the launch campaign phase—the spacecraft is fuelled and ready for launch," Omran Sharaf, Project Lead for the Emirates Mars Mission, told Forbes.
"We had to ship it earlier than scheduled because of COVID-19 and split the team, basing some of them in Japan for four months."
This is about more than space for the UAE
The UAE has been clear that, though it aims to fill gaps in our knowledge about the Red Planet, the Emirates Mars Mission is also about the country's economy in the long run.
"Reaching Mars is not the main objective here—this is about strengthening our knowledge economy by making it more innovative, creative, and competitive," said Sharaf. "It's about the post-oil economy."
The launch window for EMM opens on July 15, 2020, and closes on August 3, 2020. If that launch window is missed, the entire mission would need to be delayed until September 2022.
innovation
Ryan Harne and his team created a material that can "think".