Washington State Scientists Trap First Male 'Murder' Hornet Ever Detected In U.S.
The Asian giant hornet poses a deadly risk to bee populations in North America.
The Washington State Department of Agriculture (WSDA) has detected and trapped a male Asian giant hornet, also known as a 'murder hornet' for the first time in the United States.
The specimen was trapped as part of an effort to remove the invasive species, which was first spotted in May, before it irreparably damages North American bee populations.
"This is encouraging because it means we know that the traps work," Sven Spichiger, a managing entomologist at WSDA, said in a press release. "But it also means we have work to do."
RELATED: HONEY PRODUCTION GETS HIGH-TECH SOLUTIONS TO ADDRESS THE DECLINING BEE POPULATION
The hornet was caught in a WSDA Asian giant hornet bottle trap near Custer, Whatcom County, at the same location where a mated queen was found dead earlier this year. The trap was collected on July 29 and was later processed in WSDA's entomology lab.
"Trapping a male Asian giant hornet in July initially came as a surprise," Sven Spichiger, explained. "But further examination of the research and consultation with international experts confirmed that a few males can indeed emerge early in the season."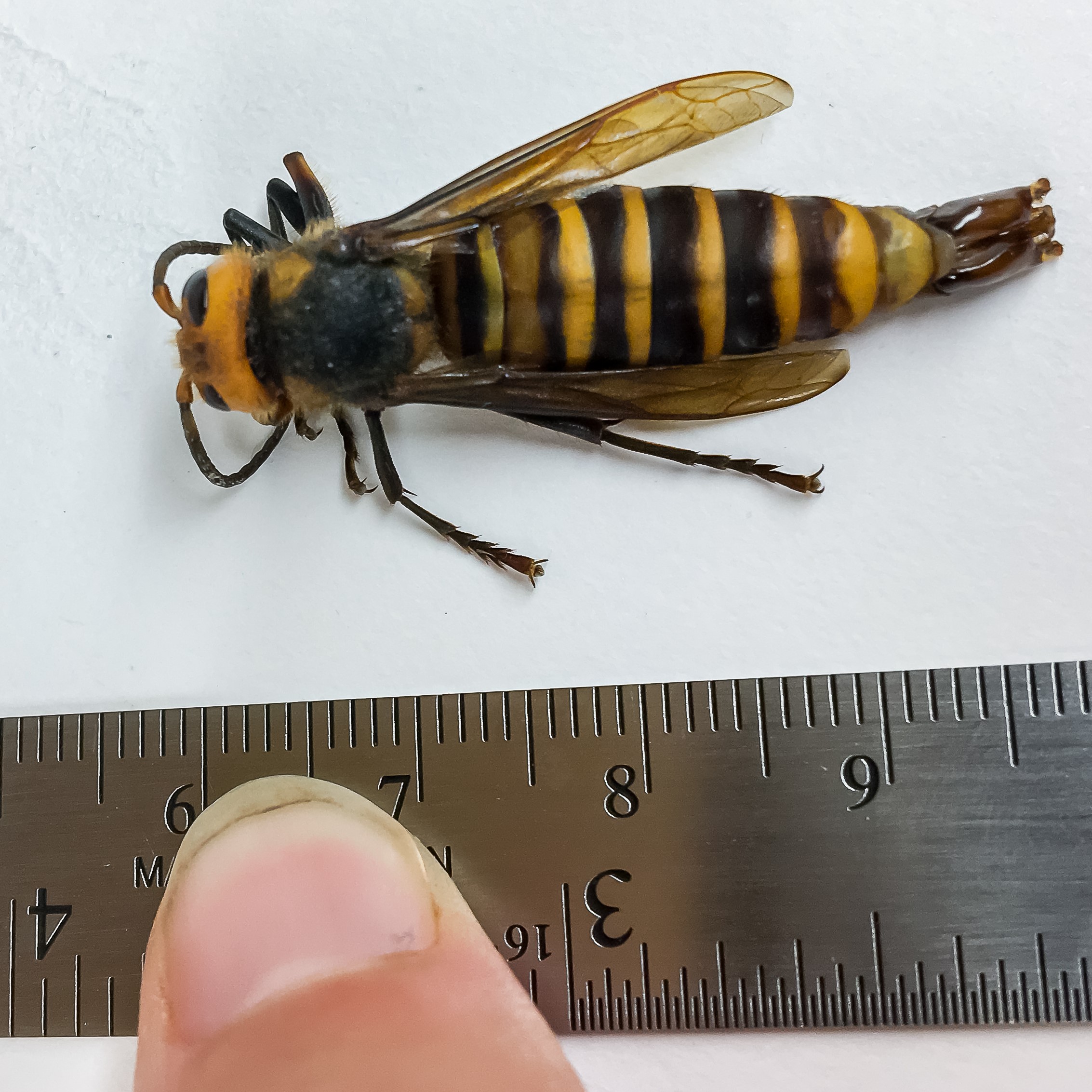 Following the detection of the 'murder hornet,' the WSDA will set live traps in the area in a bid to trap a live Asian giant hornet, tag it, and track it back to its nest. If a nest is detected, it will then be swiftly eradicated.
This is the second Asian giant hornet to be detected and caught by the WSDA after a mated queen was caught on July 14. This brings total detections of Asian giant hornets in the state to seven — all of which were detected in Whatcom County.
All of this is part of a continued effort to secure North American bee colonies against the invasive Asian giant hornet species — the WSDA is even asking for the public's assistance on its page. If you see one of the insects, be sure to report it.
innovation
Tire recycling is a relatively new concept and needs to be encouraged since we will soon be producing five billion end-of-life tires every year.