Company Wants to Stop Hair Loss With Technology
At CES 2019, HairMax introduced technology that will stop hair loss and stimulate new hair growth.
For as long as people have suffered from hair loss, someone has come around claiming to know how they could get it back—usually with lackluster hair growth if any.
HairMax has set out to convince you that they are different.
What Makes HairMax Different?
Based in Boca Raton, Florida, HairMax is a pioneering laser hair growth company under the Lexington International, LLC umbrella. Lexington International itself is a worldwide leader in laser hair growth treatments—and having received clearance from the US FDA for 8 of their devices, there is clearly something to their technology.
[see-also]
"We listen closely to the concerns of our customers and are inspired to innovate new products to fit every lifestyle and need," according to HairMax founder and managing director, David Michaels.
"We now offer the widest range of FDA cleared hair growth devices and hair care with the highest quality ingredients available and bring them to market at the fairest prices possible."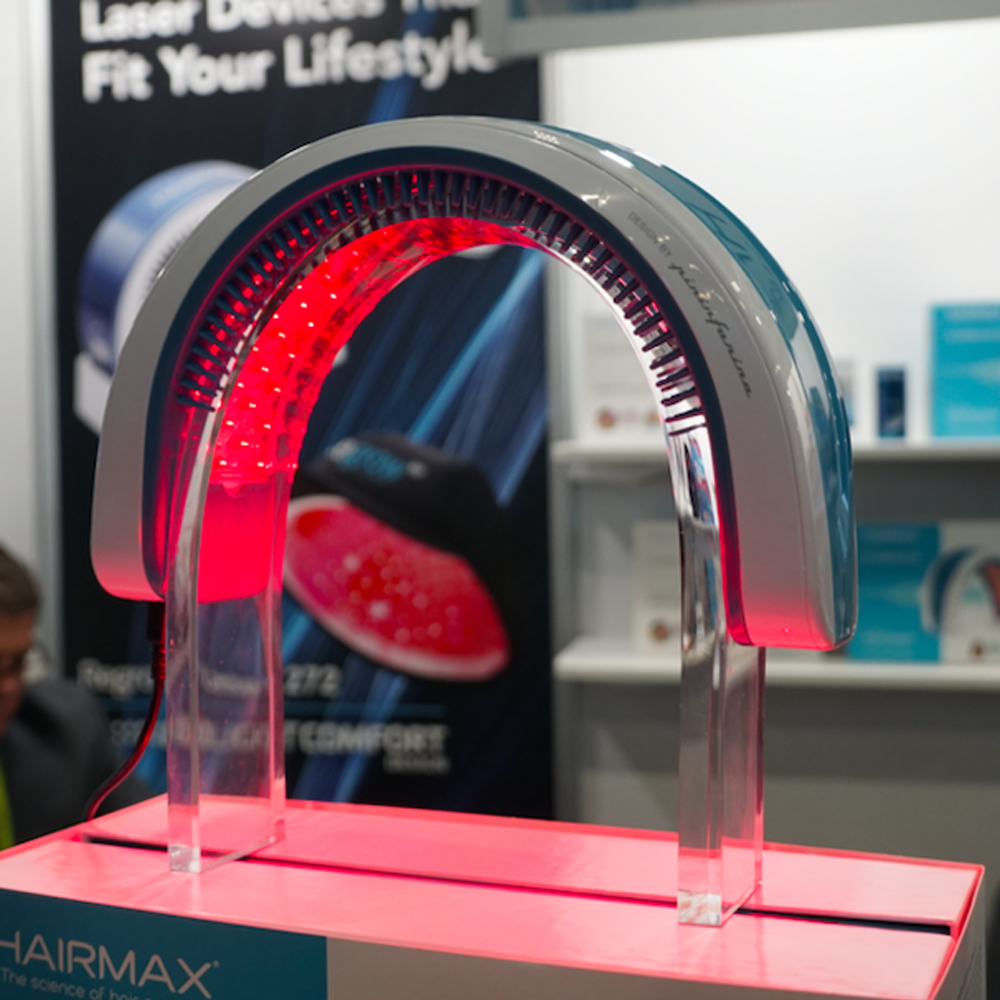 HairMax's showed off their latest technology at CES 2019, featuring the LaserBand and LaserComb models, their RegrowMD Laser 272, and the HairMax ACCELER8 Hair Booster + Nutrients.
LaserBand and LaserComb
These devices work by applying laser treatments directly to the hair follicles and include 3 elements that stand out against competing for laser treatments: laser intensity, laser density, and patented teeth that part the hair, giving better access to the hair follicles.
RegrowMD Laser 272
The same laser technology as other products, only in a cap. The comfort design features liner openings that treat the hair follicles. This directed energy flow provides a high-performance hair growth treatment that outperforms other similar models.
HairMax ACCELER8 Hair Booster + Nutrients
This is a leave-in, light activated, bio-active hair growth treatment that is designed to protect the scalp and hair from age-related and environmental damage.
Treating 6 mechanisms that contribute to hair loss and creating the best conditions for hair growth, ACCELER8 Hair Booster + Nutrients includes a blend of ingredients that have been shown to be effective in treating hair loss, including adenosine ATP, caffeine, reishi mushroom, and niacinamide.
science
A new Brazilian study seems to suggest it does, so we asked scientists for their thoughts.