ANSYS Discovery Helps HyperXite Design with Confidence
Watch the HyperXite team use simulation for early design exploration with ANSYS Discovery.
Sponsored By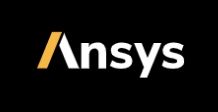 Created: 6/28/2018
For product engineers, the time between idea and product production can be long, expensive and risky. Designing a product and then putting it through simulation usually requires using several different types of software and a long expensive process of trial and error.
ANSYS® Discovery Live™ is a complete design and modeling software solution that is revolutionizing product engineering by offering the chance for designs to be simulated in real time quickly and economically. Discovery Live combines direct geometry modeling with instant simulations to deliver a highly intuitive design and product innovation system.
Discovery Live opens the way for engineers to rapidly explore design options and to receive immediate feedback from simulations. Every user can immediately understand the impact of design choices and make corrections without needing to wait weeks or months to test and analyze prototypes.
Software is a game changer for product design
The software has a wide range of application from consumer product design to large civil engineering projects. "We had the opportunity to preview ANSYS Discovery Live, and it's obvious this technology is a game changer in providing instantaneous simulation to enable interactive design exploration," said Craig Skinner, chief aerodynamicist, Aston Martin Red Bull Racing.
The software offers a wide range of types of inputs that can be used for testing and simulation including fluids, structural and thermal capabilities. Discovery Live has many incredible features that set it apart in the industry. Its interactive geometry feature means simulations update while the model's geometry is being edited, providing instant feedback on changes.
The interactive physics feature means you can easily change physics inputs such as materials and loads, to gain immediate insight. Understanding trends in your designs has never been easier with the interactive results that Discovery Live offers, the software allows you to instantly change characteristics of results to find helpful trends.
Instant feedback shortens project cycles
Discovery Live is fast, there is no need to worry about model integrity or meshing. Model changes can be made quickly for instant feedback. "ANSYS Discovery Live empowers us to run different design scenarios in real time and speeds our development process considerably," said Matt Carlson, vice president business development, Wibotic.
"Discovery Live provides us with a sense of confidence before manufacturing and significant time and monetary savings —enabling us to drastically reduce prototyping fees and spend more time perfecting usability and aesthetic design."
The Discovery product range is developed with design engineers in mind. Before the official launch, the software went through a preview stage where it was accessible to a wide range of users in the industry who downloaded the software and provided detailed feedback.
Discovery Live has benefits for a range of professionals
"From students to startups to Formula One racing teams, thousands of users downloaded Discovery Live during the technology preview," said Mark Hindsbo, Vice President and General Manager, ANSYS. "It has been very rewarding to see users tackling the design of almost every type and complexity of product and validating the need for rapid simulation in the early concept development phase.
The introduction of the Discovery product family is a milestone in our commitment to Pervasive Engineering Simulation and enabling every engineer to benefit from incorporating high-fidelity insight into their design." Discovery Live eliminates the time-consuming and costly real-life prototyping stage of design development.
Designers can safely experiment to solve design challenges on the model and quickly test and simulate new design iterations without the fear of extra costs or delay. "For 18 years Rossignol has used ANSYS during the design and development process to produce skis and bindings that are used in major world racing events.
Performance and reliability of the ski's equipment coupled with short time-to-market challenges require technology that speeds the development process without compromise — ANSYS simulation meets these demands," said Nicolas Puget, Research & Innovation Manager, Rossignol.
"We had the opportunity to preview Discovery Live and saw firsthand the new benefits for our project teams, including engineers, technicians, designers, and marketing product managers. This exciting new technology for real-time simulation will be used for future equipment design, engineering, and manufacturing." Discovery Live and the Discovery product family from ANSYS is available now on their website for commercial use.
science
In a first, new research upends traditional recycling practises by achieving 'closed-loop' chemical recycling of polycyanurates (PCNs), a class of high-performance engineering plastics.