New Bionic Eye Could Restore Sight to Millions
A team of Australian scientists and engineers have announced the beginning of human trials on a new groundbreaking bionic eye. The Phoenix99 is a fully implantable bionic eye system acclaimed as the neural stimulation device on the market. The team from the University of New South Whales has already demonstrated the ability of the bionic eye to restore vision in pre-clinical trials. With a proven system, the team recently received further funding and are moving forward with human implantation trials.
[Image Source: Mark Tylor ,Youtube]
Most of the team has been working in the field of neural stimulation and bionic eye technology since 1997. Three PhD students worked for 6 months to develop the chip found at the core of the bionic eye's system. Over the course of the next two years, the team seeks to implant the eye into at least 12 people. By 2020, they believe that the Phoenix99 will be commercially available and able to restore vision to more than 2 million people. Surgery to implant the eye is estimated to take 2 to 3 hours and be very low risk.
SEE ALSO: Woman gains sight with new bionic eye
The technology isn't perfect, but it is definitely a step in the right direction. As seen in the video below, the patient's restored vision will be rudimentary at best, but even the ability to depict movement and proximity will restore the patient's sense of independence. During implantation to the patient, a small disk will be surgically placed behind the ear. This disk will transmit data as well as power to the bionic eye device which will then stimulate nerves triggering vision in the patient.
Patient's vision will be restored through phosphenes, or balls of light, which will get darker or lighter based upon proximity. The main external indication of the implant is the need for the user to wear special glasses fitted with a camera. These glasses will improve the ability of the processor to stimulate the retina of the user, therefore improving clarity of vision.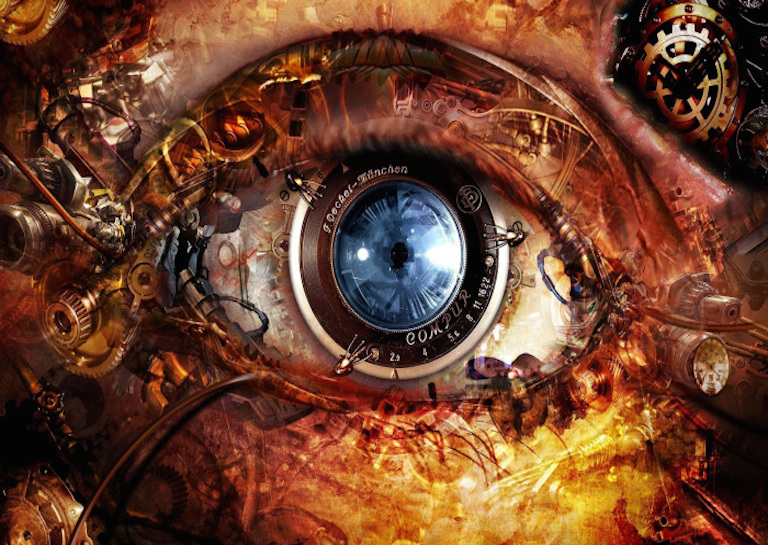 [Image Source: GoodFon]
Currently, the project has received about $1 million in funding, but it is estimated that the team will need $7 million more to bring the eye into commercial availability. Initially the team set out to help treat retinis pigmentosa, however this new implant would theoretically be able to help millions of people suffering from blindness. If you would like to help support this project you can donate here.
SEE ALSO: New Lenses Promise Painless Procedure For Bionic Vision
health
Researchers are testing a new type of drug delivery device that stores the second dose of vaccine for a specified period before releasing the substance.