Breakthrough: World's first cooking-oil-powered military transporter aircraft just flew successfully
The 90-minute flight also replicated an air-to-air refueling sortie.
U.K.'s Royal Air Force (RAF) has successfully completed a flight test of a giant military transporter aircraft powered entirely by renewable fuel – used cooking oil. 
RAF has completed a 100 percent sustainable fuel flight using a military transporter aircraft of this size that is a world first for any aircraft type and the first of its kind in Britain, according to a press release by the U.K. government on Friday. 
"They should be rightly proud of this achievement; it is a breakthrough moment for the RAF and an exciting development for the MOD [Ministry Of Defense]," said Baroness Goldie, U.K.'s Defence Minister.
"Through the RAF's pioneering spirit, expertise and partnership with U.K. industry, British science and engineering is leading the way in improving operational resilience and developing future operating capability in a climate-changed world."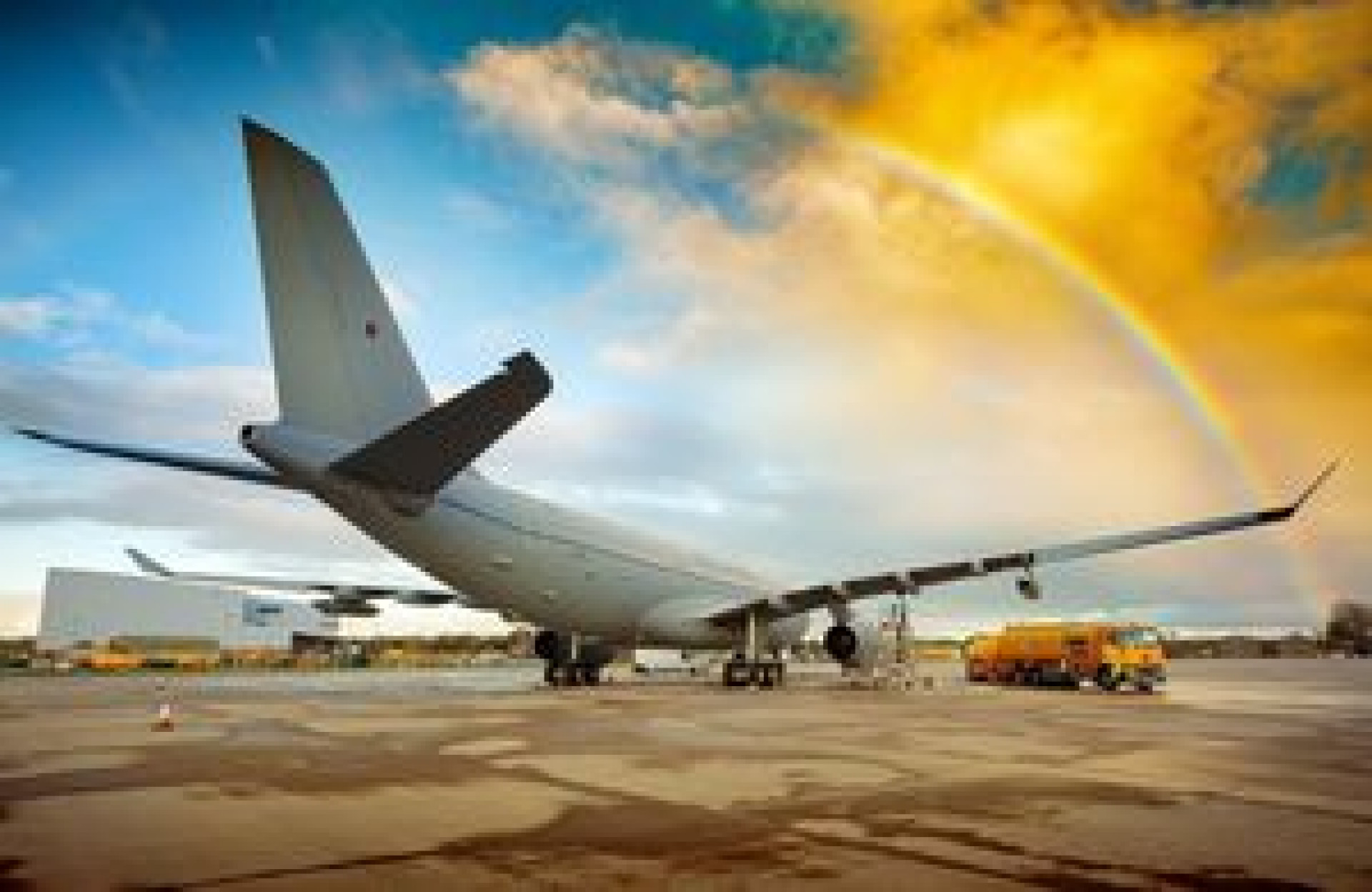 The military version of the Airbus A330, the RAF Voyager, flew over Oxfordshire while fuelled on all engines solely by sustainable aviation fuel (SAF), opening up a variety of options for the future of flying for both military and civilian aircraft.
The lifecycle carbon emissions of sustainable aviation fuel, which is produced from waste-based sustainable feedstocks like used cooking oil, are typically up to 80% lower than those of conventional jet fuel. 
Air bp provided the fuel for the mission, a joint endeavor of RAF, DE&S, and industrial partners Airbus, AirTanker, and Rolls-Royce.
It is claimed that the successful flight test on Wednesday could lead to a reduction of RAF's dependency on global supply chains and increases operational resilience, and lessen its carbon footprints. 
Climate-friendly mission 
This accomplishment follows the RAF-led small aircraft U.K. flight fueled by 15 liters of synthetic gasoline in November, which also set a global record.
Senior RAF and industry personnel observed the 90-minute flight from RAF Brize Norton that replicated an air-to-air refueling sortie. The aircraft was piloted by a team from the RAF, Rolls-Royce, and Airbus.
"Climate change is a transnational challenge that threatens our resilience, our security, and our collective prosperity. That is why I have set the RAF the ambitious challenge of becoming the world's first net-zero Air Force by 2040," said Air Chief Marshal Mike Wigston, U.K.'s Chief of the Air Staff. 
"This exciting trial flight of a Voyager from RAF Brize Norton powered entirely by Sustainable Aviation Fuel is an important milestone on that journey, and marks another technological first for the RAF alongside our industry partners." 
Net Zero airbase with Jet Zero Strategy
U.K. state regulations mandate that by 2050, all greenhouse gas emissions be net-zero.
The Jet Zero Strategy outlines the U.K.'s plan for decarbonizing aviation with the industry, putting a strong emphasis on the rapid advancement of technology in a way that preserves the advantages of air travel while maximizing the potential that decarbonization can provide.
"Our Jet Zero Strategy made clear that sustainable aviation fuels are key to greener flight for both military and civilian aviation," said Baroness Vere, U.K.'s Aviation Minister. 
"We have launched the £165 million Advanced Fuels Fund to kickstart a homegrown SAF industry, as well as challenging the sector to deliver the first net zero transatlantic flight next year.
Shifting energy gears away from fossil fuel has emerged as the new symbol in Europe since the start of the Russian-Ukrainian War, with England taking the lead.
Add Interesting Engineering to your Google News feed.
Add Interesting Engineering to your Google News feed.