Google Gets Approval to Build Sprawling Megacampus in San Jose
The hope is to bridge the gap between big tech companies and local residents.
After over three years of back and forths, Google finally won the approval of the San Jose city council on Tuesday, May 25, to start the building process of its multi-billion-dollar downtown megacampus.
The "Downtown West" project will take anywhere from a decade to 30 years to be complete, with construction potentially starting next year. Once it's done, however, it'll offer a number of exciting options for San Jose's residents.
Google's Downtown West campus
The sprawling 80-acre megacampus will include 4,000 housing units (1,500 of which will be entirely powered by solar energy), with 25 percent of those saved for affordable housing. It'll also offer 15 acres of public parks and open spaces, 4.25 acres of enhanced creek habitat, 2,280 new trees and native plants, 500,000 square feet for retail, 7.3 million square feet for office space, with millions of dollars in funding being provided for housing, job access, and education, and much much more.
What we know about Google's new multi-billion dollar mega campus. #Alphabet #Google #MegaCampus #DowntownProject #StockMarketNews #AlexaArena #SundarPichai #SanJose #QuantumComputershttps://t.co/N3gmGqSe00 pic.twitter.com/oyJHr2IXuU

— invezz.com (@InvezzPortal) May 26, 2021
The mixed-use campus hopes to bridge the gap between big, closed-off tech campuses that alienate local residents in places like California, hike up real estate prices to exorbitant heights, all in all generally forcing locals to move further afield in order to find jobs, and afford housing, or push them to strongly go against tech companies.
By building a megacampus that is available and affordable for residents as well as tech companies like Google, the tech giant's goal is to work alongside the city, and not against it.
To make sure it was proposing a space that locals would welcome and benefit from, Google spoke to thousands of residents to come up with ideas for Downtown West, and how it could add to the future of San Jose city.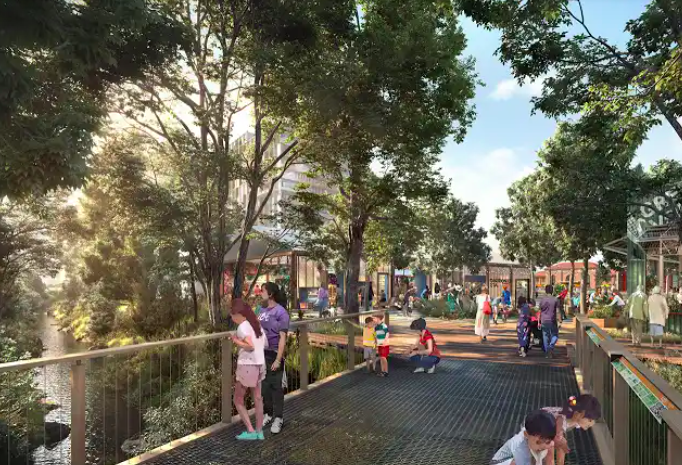 innovation
Amazon Web Services (AWS) is going to be hosting Aquila, a quantum computer (processor) in its special cloud server called Amazon Bracket.