Information Leaked About Samsung Wireless Headphones that can Store Music
Samsung has been creating some incredible wearable technology in the past few years, and new information was just leaked about a pair of truly wireless headphones that can even store music. Like most other wireless headphones, they will connect via bluetooth. What sets this new design apart from past "wireless" headphones is the fact that they are completely wireless, without anything connecting the two buds. To add to this feature, the devices can store music so they won't always need to be connected to a phone, and they will come in a carrying case that charges them.
[Image Source: Venture Beat]
The information was leaked through VentureBeat, and very little information was given to them about the exact technical specifications. What they do know, is that the earbuds will be touch controlled and water resistant. To add to their impressive functionality, they are rumored to be standalone fitness trackers as well as small MP3 players capable of storing music. This would mean that you no longer need anything but your headphones to track and enjoy your exercise.
VentureBeat claims that one earbud will function as the storage device, featuring a 4GB flash memory to hold music and audio files.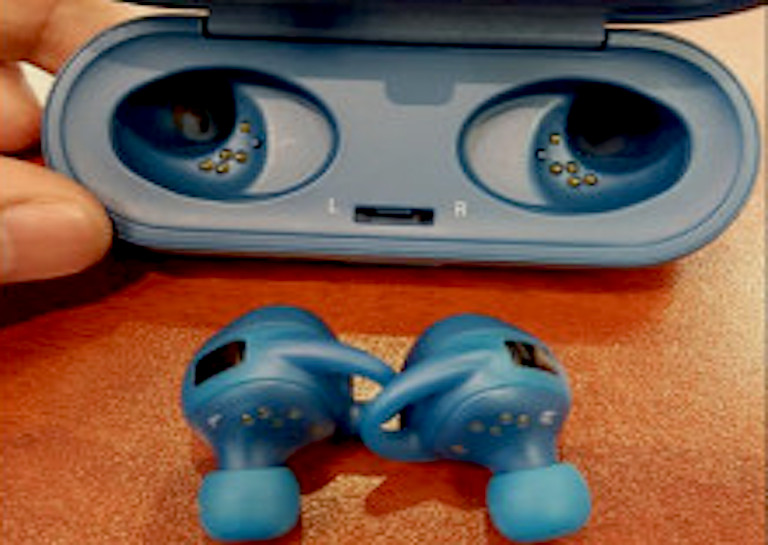 [Image Source: Venture Beat]
There's no word on price yet, but they are likely to retail in the couple of hundred dollar range, matching up with other wireless headphones on the market. These new devices are one of the first commercially available wireless storage listening devices from a major brand. Other similar products have launched successful funding campaigns in the past months and years, but larger companies are just now getting into the market. When these new headphones are released, will you be getting your hands on a pair?
science
A new study shows when scientists are most innovative and creative in their careers. We talk to the scientists behind the discovery.