Leaked Otherworldly Playstation 5 Design Looks Amazing in Renders
The design seems to have been confirmed as a dev kit by a developer working on PlayStation games.
The design for the PlayStation 5 has reportedly leaked and, if we're to believe it, the upcoming console will not only be futuristic in its specs but also in its design.
The team at LetsGoDigital spotted a patent filing for the PlayStation design and subsequently put together 3D renders of what will potentially be the PS5.
RELATED: SONY CEO SAYS COMPANY WILL MOVE AWAY FROM GADGETS
UFO design
The patent, detailed in LetsGoDigital's blog post, was submitted in Brazil in May and published on August 13 at the World Intellectual Property Office.
Yushiro Ootori, Sony's technical director looks to have been behind the design.
The cutout at the top, which makes the console slightly resemble a UFO, is likely there for added ventilation. This will, of course, be Sony's most powerful console to date - Sony says that the use of customized SSDs will make the PS5 ten times faster than its predecessor.
The console also features five USB ports and two at the back. What looks like touch screen buttons on the front might be used to control a BluRay or streaming function.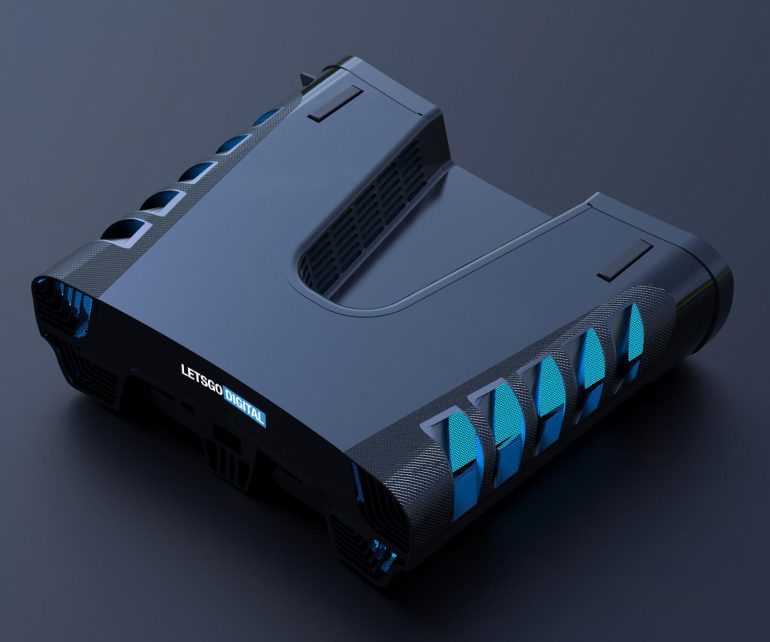 No official confirmation
According to Digital Trends, Matthew Stott, a game developer working in Codemasters, confirmed the leaked design was for the PlayStation 5 - or at least an early prototype. Stott tweeted that "it's a dev kit, we have some in the office."
Dev kits are used to allow developers to design games for upcoming consoles. While it may not be what the finished product will look like, it will likely be close.
Stott's tweet has since been taken down - perhaps Sony asked him to delete it as they have not made any official announcement on the design patent.
However, it seems these designs are most likely giving us a look at what the PlayStation 5 dev kit looks like.
For all we know this is also what the real console will look like. It's best to wait for an official confirmation from Sony though before getting too excited.
innovation
Sophy Wong, a multi-disciplinary designer specializing in wearable technology and digital fabrication for creative expression, spills the tea on becoming a wearable fashion designer.