watchX gives users the opportunity to create and build their own futuristic multi-purpose wearable while learning how to code. However the fun behind using the watchX does not end there, and with the smart device's new host of accessories, get ready to bring your watch game to a new level.
watchX
What better way to kick off your 2019 than by stepping into the future with your watchX. The smart device is an Arduino/Scratch compatible wearable.
The watch itself is an ideal first step for those are interested in picking up the very relevant skill of coding. In fact, the device is so easy to use that children can use it to begin their early coding careers.
The Arduino compatible device allows users to create whatever they imagine. Wearers of the device can use it as a controller around the home, an alarm in the morning, like a stopwatch, like a flashlight or even to play games.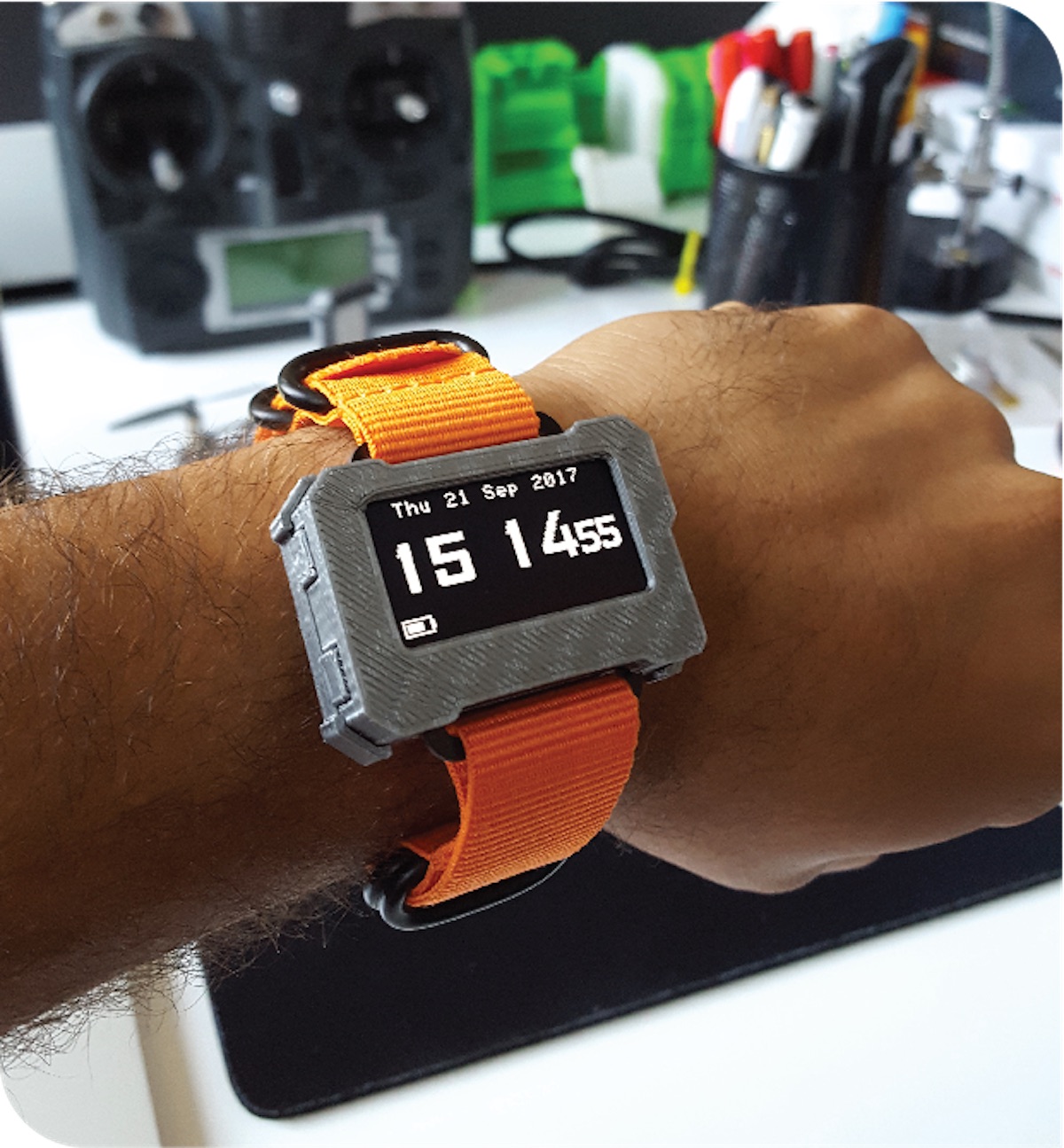 watchX is small, light and wearable. If you are looking to move beyond its industrial design, you can even 3D print a case for the smartwatch. The watchX features micro USB support, a perfectly sized OLED display, Bluetooth connectivity, and a gyroscope.
Go Beyond with the watchX Accessories
The newly released watchX accessories, like the G-Pad, the Arduino Adapter, and the Rover Robot, are great for those who might use the device beyond just a watch
With the G-Pad, users can play a host of 100+ games developed by others in the Arduboy Community or even begin playing their own games.
While the Arduino Adapter gives users the opportunity to create your own Arduino computer; perfect for prototyping and the construction of your own projects.
If you are looking to discover and explore new worlds, be sure to attach the watchX to the Rover Robot. The watchX acts as the device's brain controlling the rover's movements as it explores the surrounding environment. What will you create with watchX?
Build, code, and create with the watchX. Here's the project's indiegogo link where you can find more sources.
innovation
Germany has installed its first public EV charging road, and developers say wireless charging is about to change the way we live and work, forever.