New Leaked Images of TCL Slide-Out Screen for Foldable Device
CNET has published leaked images of a new take on the foldable smartphone, by TCL.
TCL is developing a new phone with a slide-out display, leaked images shared by CNET indicate. Departing from conventions established by other transformable devices — like the Motorola Razr or Samsung Galaxy Fold — the images reveal a phone that extends like a dining room table.
Unlike previous variations of the foldable phone, TCL's second screen slides out from beneath the first.
RELATED: WUHAN CORONAVIRUS: MOBILE WORLD CONGRESS CANCELLED FROM FEAR OF INFECTION
The mystery of TCL's new foldable smartphone
CNET's sources suggest TCL had planned to debut the phone at Mobile World Congress (MWC) until the highly-anticipated event was canceled amid fears of coronavirus infection.
The leaked images spark more questions than answers because, for example, when the screen is expanded it seems to stretch continuously — from one edge to the other. This begs the question: where does the extra screen go when it's in compact mode?
If it folds behind the screen, then it will have to bend a lot to fit inside a smartphone-sized chassis. The design also suggests that half of the phone chassis will be vacant when expanded since the extendable part needs to fit within the rest while not in expanded mode.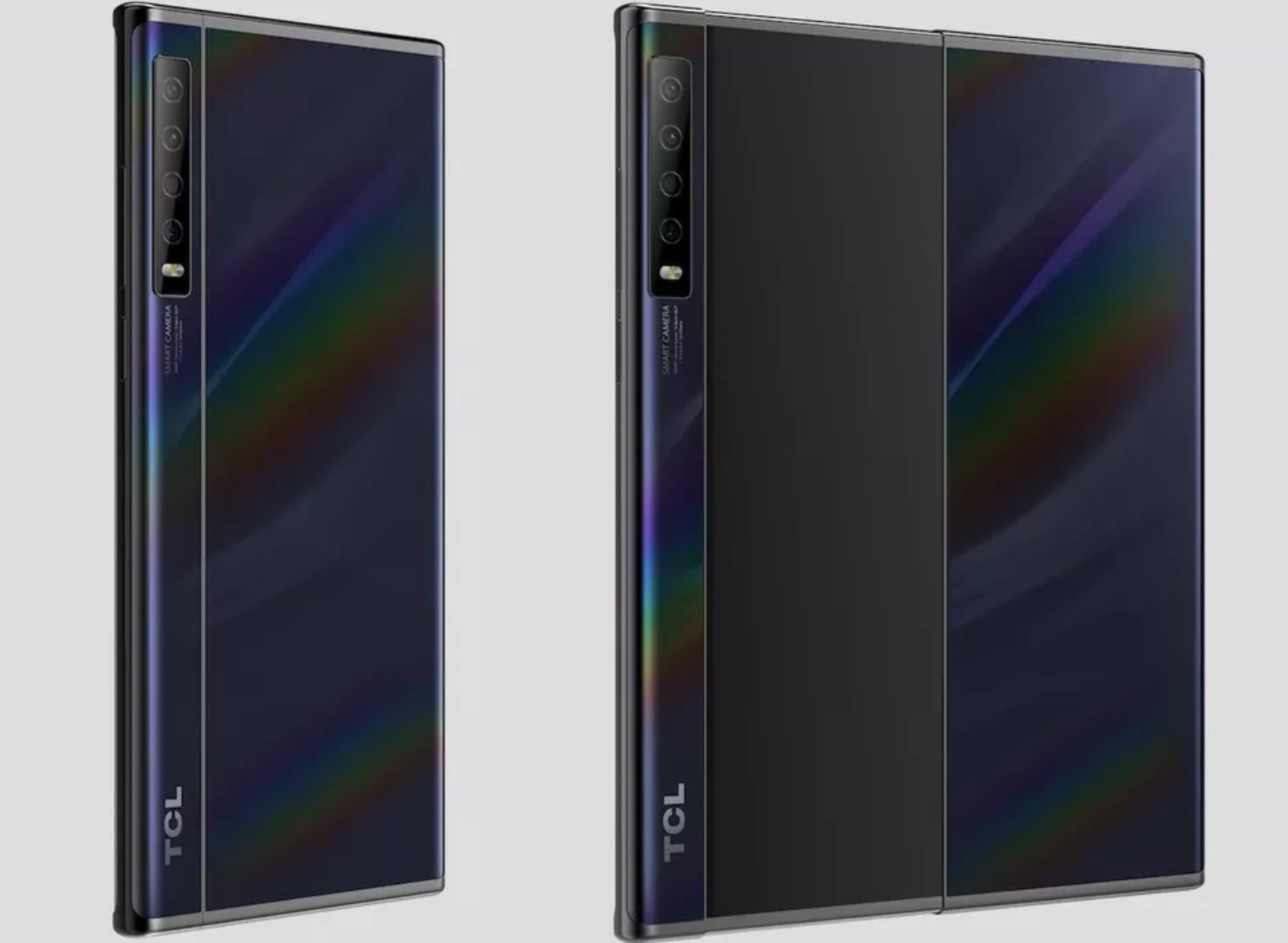 Fragile smartphone debuts merit caution
Although the new device was going to debut at MWC, its release date may still be far off. TCL has debuted new prototype foldable devices at a few other shows, but has yet to announce the official release date. At MWC 2019, TCL showed a foldable prototype so fragile that TCL's staff were not allowed to touch it. Later, at CES 2020, the company allowed attendees to fold its prototype, but added it was "taking it slow" toward the final release of a foldable device, according to The Verge.
While the new product's release date is probably far in the future, the images serve as a reminder that phone manufacturers are still experimenting with new, innovative form-factors. The device in the leaked images could be a tablet that folds down to smartphone-size, or a smartphone that folds into something ultra-compact.
However — judging by leaked images alone — the new TCL smartphone could even fold more than once. This is why mobile tech experts and aficionados are ruling nothing out at this early stage.