This Robot Will Shovel Snow, Trim Your Grass, and Get Rid of Leaves
[Image Courtesy of Kobi]
Autumn brings in a beautiful display of seasonal changes. Orange and red leaves pile onto yards, adding color to the green grass.
However, leaves can be the ultimate nuisance for anyone who hates raking his yard. And don't even get us started on shoveling snow from a driveway.
A robot named Kobi could be the answer to everyday lawn care issues. The autonomous electric-powered robot comes with attachments for cutting grass, blowing leaves, and clearing off snow. The snow module can even blow the snow away from your house up to 40 feet depending on conditions. In its promotional video, Kobi looks ready to take on any lawn challenge.
The fully-electric Kobi also cuts gasoline costs for traditional lawn mowers. It also allows for a cleaner and safer refueling than old gasoline containers.
Kobi comes with high-end GPS and positioning sensors that tell it where it's going and about any obstacles. You do have to 'train' Kobi before using it. But it seems really simple: just take it for a walk around the perimeter so it can learn the boundaries like hedges and fences. You can also teach Kobi where to dump the leaves and grass for cleanup.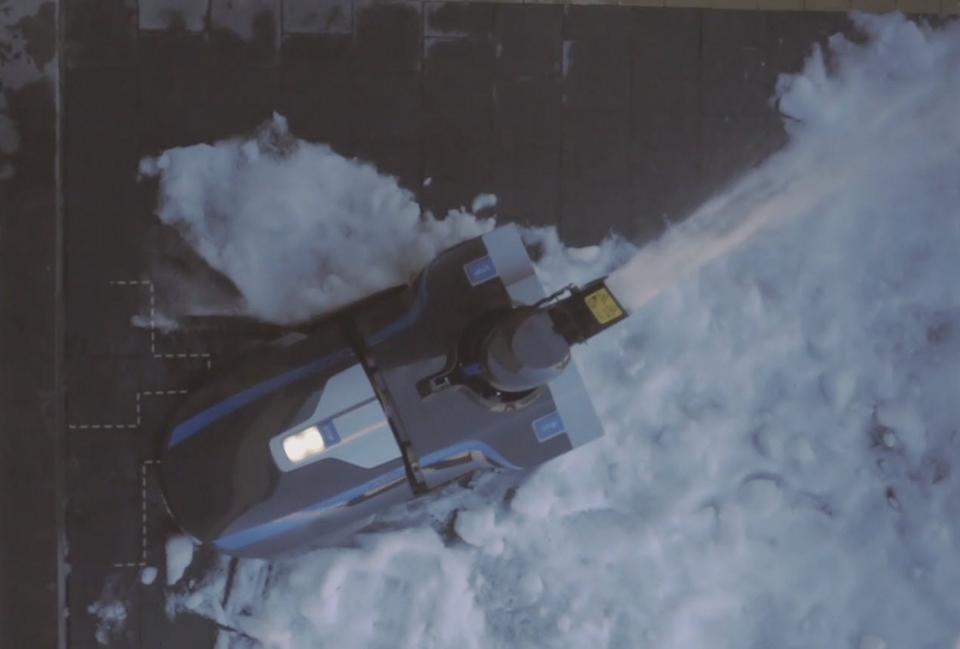 [Image Courtesy of Kobi/Vimeo]
The robot has WiFi, Bluetooth and data connectivity. You use an app to talk to Kobi and tell set times for him to work. If Kobi gets a little out of hand, you can override the autopilot and manually steer it via the app.
If you catch your neighbors enviously eyeing Kobi, don't fret. Kobi can even shut itself down if taken off property. Rather than worrying, you'll get an alarm sent to your phone letting you know the little guy was stolen.
Kobi costs nearly $4,000, a pretty penny to pay for an upkeep robot. However, if you nomally spend $40 each week (or even every other week) on mowing your lawn, the little guy could end up paying for itself. Kobi will be available for purchase sometime next year.
As the Kobi website reminds us, "The joy of gardening is overrated." If you agree, Kobi might be perfect for you.
Via Kobi
innovation
Lithium is the best energy storage option available today but may not be for long as humanity turns to simpler options.