Ancient Rome's advanced technology has inspired a new solar-powered luxury boat
The past isn't finished with us yet.
A new trimaran concept from Van Geest Design, called Domus, is modeled on single-story homes built in the times of the Ancient Roman, a RobbReport post reveals.
The name Domus comes from the Ancient Latin word for "house". The designers chose that particular point in history as inspiration partly due to the sense of prestige it lends their vessel, but also because the ancient design lends itself well to an incredibly spacious interior.
The Domus concept was created as part of a partnership with Kinsale, Ireland-based Rob Doyle Design. According to Van Geest, the 130-foot trimaran has double the interior space of a catamaran of the same size.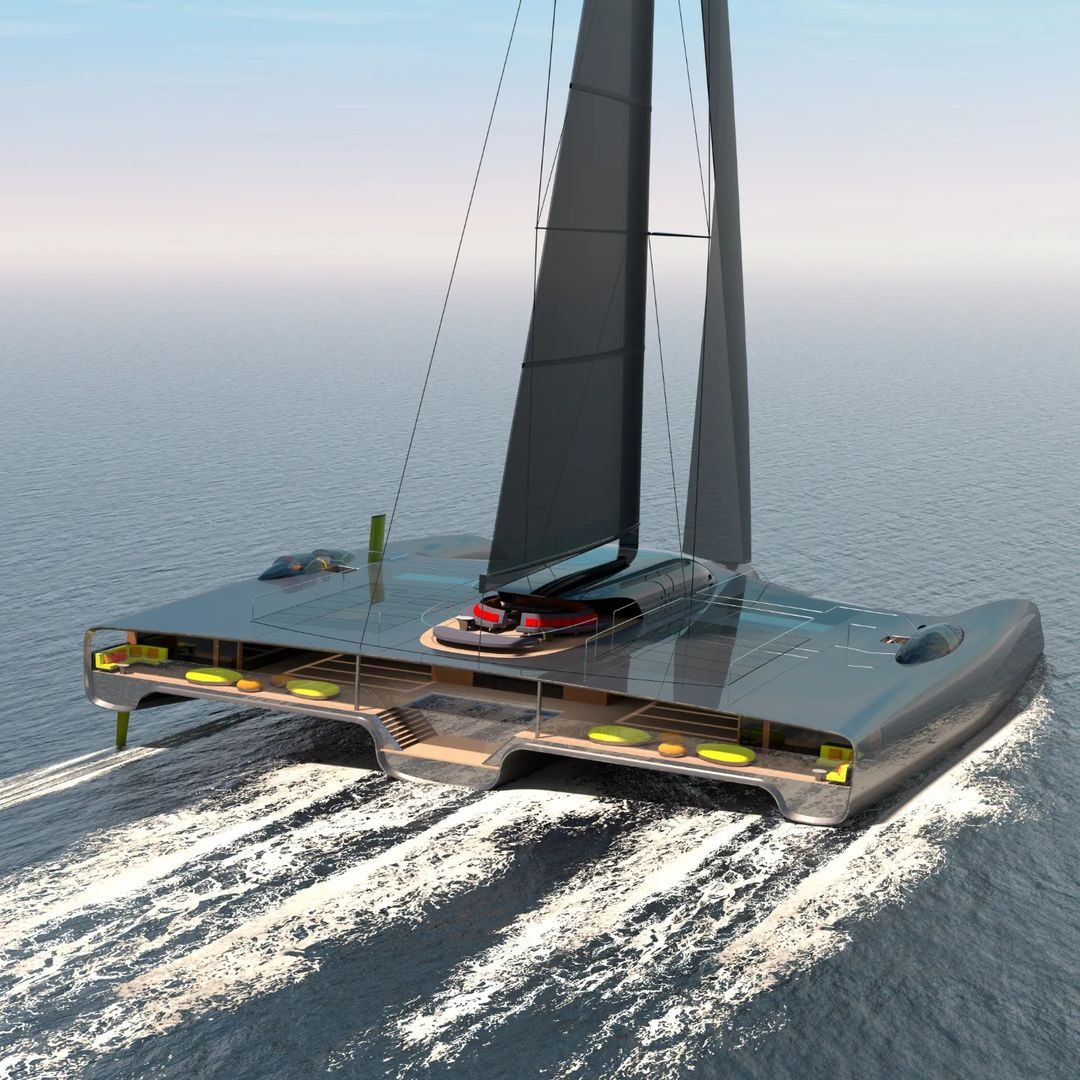 Like the 'Domus' of Ancient Rome, this new vessel is connected via a central atrium. The entire trimaran measures a spacious 8,500 square feet, split into an interior of two decks and six guest cabins, including two owner's suites. Impressively, it also still has space for a cinema, saloon, bar, gym, swimming pool, and spa.
A zero-emission trimaran
Van Geest also says the Domus will be the "first truly zero-emission yacht over 750 gross tonnes." It will combine solar power, hydro-regeneration, and hydrogen fuel cell technology to achieve that feat. On paper, it will generate an excess of solar energy during the day, which can be used to keep it running at night.
In keeping with that Ancient Roman theme, the Domus also features a sail, meaning it can unfurl its sails on run on good old renewable wind energy.
The vessel is also designed to heel at an angle of two degrees, allowing it to reduce drag, minimize rolling, and sail at higher speeds and with greater efficiency — such stability on the seas makes Domus an apt name.
The trimaran seems to be particularly suited to both luxury and sustainability worlds — last year, designers Hannah Hombergen and George Lucian also revealed an eye-catching trimaran concept that was also a low-emission stealth ship called the 'Bond Girl'. Both that ship and the Domus may never make it past the concept stage, but they do both show that trimarans can double up as impressive seaworthy complexes that are capable of running on renewables.