Samsung Galaxy Note 7 Features an Iris Scanner
[Image Source: Samsung]
One of the most awaited smartphone announcements of the year came today as Samsung unveiled the Galaxy Note 7. The phone will go on sale August 19th, and it has some pretty incredible features. Unlike previous models, the Note 7 is completely the same as the S7 internally. Here's what Dan Siefert from The Verge had to say about the specs:
"It has the same Qualcomm Snapdragon 820 processor (in North America, China, and Japan; other markets will have Samsung's own Exynos processor), same 4GB of RAM, same quick charging and quick wireless charging, and same 12-megapixel camera with f/1.7 lens and optical stabilization as the S7 series. The Note 7 is similarly water resistant (rated to IP68 specifications) and has support for microSD cards, both of which were not present in last year's Note 5. The Note 7 has 64GB of internal storage, compared to the S7's 32GB, and its battery has been increased to 3,500mAh over the Note 5's 3,000mAh cell."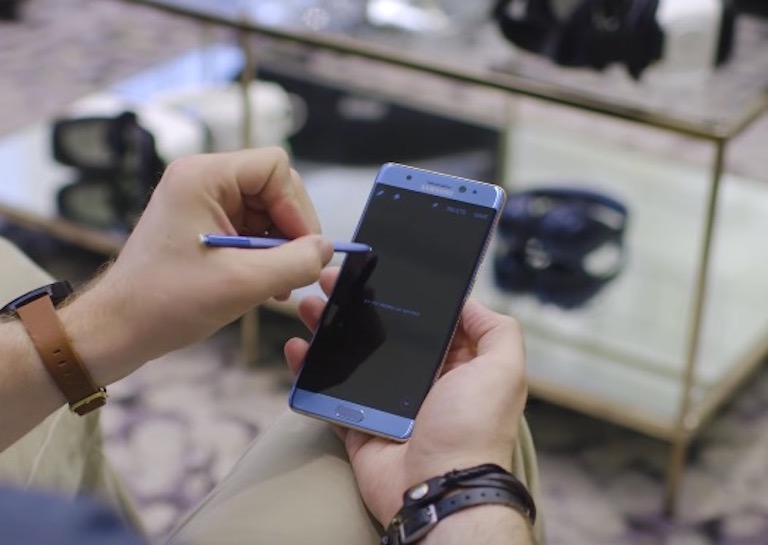 [Image Source: The Verge]
You may have begun to notice that the there isn't much to differentiate this model from others, but Samsung has fitted it with something unique, an iris scanner. This will allow users to unlock the phone by scanning their eye, and also encrypt photos and apps through the scanning as well. The phone will come initially loaded with Android 6.0 Marshmallow, with upgrades planned after release. If you want to take a closer look at the phone, you can check out the video below.
https://www.youtube.com/watch?v=SzCgp-FEU50