Samsung Galaxy Z Flip Phone Is Said to Launch on February 14th, Here's All the Info
Samsung's newest foldable flip phone will cost just under $1,400.
Samsung unveiled its newest foldable flip phone yesterday, the Galaxy Z Flip. It looks very different from the troubled Galaxy Fold, and much more in line with Motorola's Razr flip phone.
Due to go on sale this Friday, February 14th, just in time for Valentine's Day, the phone will cost $1,380 and include a range of exciting tricks, including a double screen display.
SEE ALSO: PABLO ESCOBAR'S BROTHER EXPLICITLY PROMOTES HIS NEW "UNBREAKABLE" FOLDABLE SMARTPHONE
What you need to know about the Galaxy Z Flip
When fully opened, the Z Flip is designed to be a full phone with its 6.7 inch OLED display. Beautifully compact, it then folds up into a pocket-sized square. When folded up, the OLED display is a clever little 1.1 inch screen that shows notifications which you can quickly tap on, which will directly open up the apps once you fold open the phone.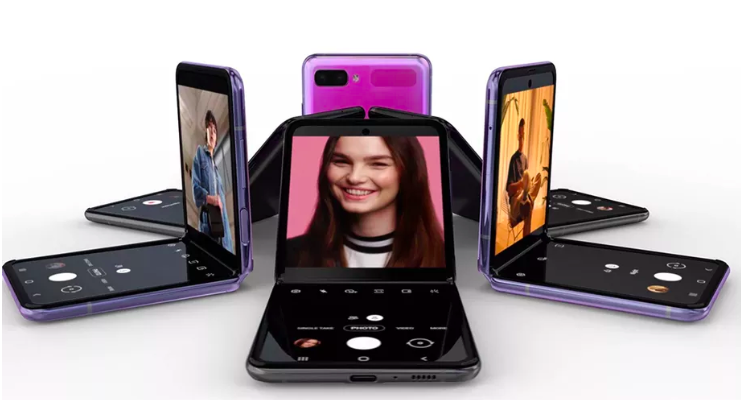 Weighing 183 grams, the Galaxy Z Flip is powered by Snapdragon 855 Plus processor, has 8 GB of RAM, and 256 GB of storage.
Samsung's ultra-thin, yet sturdy, glass is designed to last for up to 200,000 folds per phone and is called the "Infinity Flex Display." No notch or cutout is necessary, as Samsung is utilizing the 21.9.9 aspect ratio on this smartphone.
You can use the phone's three-stop hinge, which enables you to split the screen into two separate displays when it's propped open. Operating much like a laptop, you can block the phone at different angles, depending on how you wish to look at your screen.
The newest Samsung includes three cameras: at the front, there's a 10-megapixel f/2.4 selfie camera, and at the back, there's a 12-megapixel ultrawide and a 12-megapixel wide-angle camera to snap all of your favorite shots.
A few issues regarding foldable phones in general have been brought to Samsung's attention, however they seem to have them covered. One such issue is blockages within the "flipping" mechanism, however, the Galaxy Z Flip's hinge design and special fibers block out dust from entering the mechanism and blocking it further down the line.
You can get into the nitty-gritty details of the full specs on Samsung's official website, by clicking here.
science
A recent study highlighted the crucial role dams could play in securing long-term food security. IE discovers more in an exclusive interview with one of the researchers.