This Humanoid Robot is a Teacher for Children and a Companion for the Elderly
The iPal is a playful humanoid robot that works as an educator for children and a social companion for the elders.
Naomi Ellais/Interesting Engineering
Robots are certainly stealing the stage at CES this year, and this time it's the new humanoid robot iPal that is built to serve as an educator for children as well as a companion for both children and elders alike. The iPal made its debut at the last year's CES, but the robot is now being developed with different versions collaboratively with Eyeris, a leader in vision AI for human behavior. The robot actually runs on the Android operating system and has extensions for motion, sensors and natural language conversation. With the new partnership, the company is looking forward to focus on improving the iPal's capabilities to be used as an assistant to teachers and promote STEM education.
"We're thrilled to partner with AvatarMind. We're especially excited about their vision for iPal as the first humanoid robot that is built for the masses with a great balance between rich features and affordability. We look forward to empowering iPal's developer community with Eyeris' Human Visual Behavior Understanding AI to benefit a myriad of applications for years to come," said Eyeris CEO Modar Alaoui.
In construction, iPal is integrated with numerous sensors and motors that enable it to perform a range of motion, detect objects and respond to tickles and pats. The robot is envisioned as a useful companion in three major environments – children's education, elder companionship and retail/hospitality.
[see-also]
With a height of about 3-and-a-half feet, the robot is composed of round shapes and has a friendly appearance to appeal the kids. With tablet-based educational programs, iPal is designed to provide engaging educational content for kids. All standard Android apps approved for children use can be operated on the screen located on iPal's chest. It can even talk, dance, tell stories and play games under strict parental control. Parents can remotely monitor child's progress and activities on their phones or tablets. It has an equally potential use case of being a companion for the elders, by providing assistance in keeping track of everyday activities, supplementing personal care services and providing security alerts in cases of emergency.
"iPal Robot was designed to take robotics to its natural, next level in human/robot interaction in a way that's fun, friendly, non-intimidating, impactful and educational. Eyeris' deep learning-based emotion recognition and face analytics software enables our little friend to read facial micro-expressions and have an immediate direct impact on children, the elderly and adults with special needs and small businesses", said John Ostrem, CEO at AvatarMind.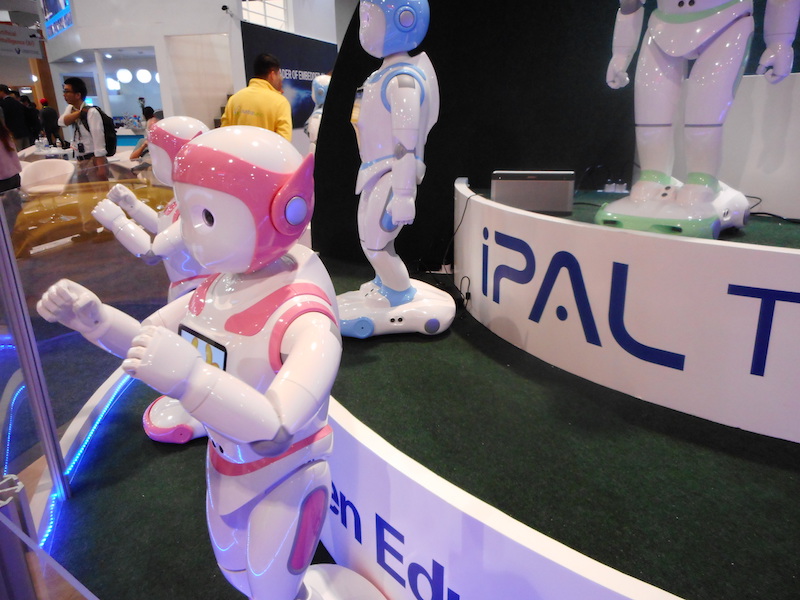 At CES this year, the company also announced iPal's developer program which will provide the partners with tools through which the robot can be modified for their specific use case. AvatarMind is also taking orders for the iPal's developer version at an early-discounted price of $1,699. The retail version of the robot is expected to cost less than $2,000 and will be available from May this year.
health
A new study suggests coffee can increase your lifespan. But how true is that claim?