This New Lopsided Electric Yacht Debuts Fibonacci Design
Icona Design in Turin, Italy debuted a new watercraft design called the Fibonacci. While still only a rendered concept, the electric yacht would certainly be the first of its kind.
The multi-industry international firm Icona Design has unveiled a new lopsided electric yacht design — called the Fibonacci, after a numeric pattern appearing in nature — out of Turin, Italy, according to the company website.
RELATED: THE $644-MILLION HYDROGEN-POWERED SUPERYACHT THAT BILL GATES DID NOT BUY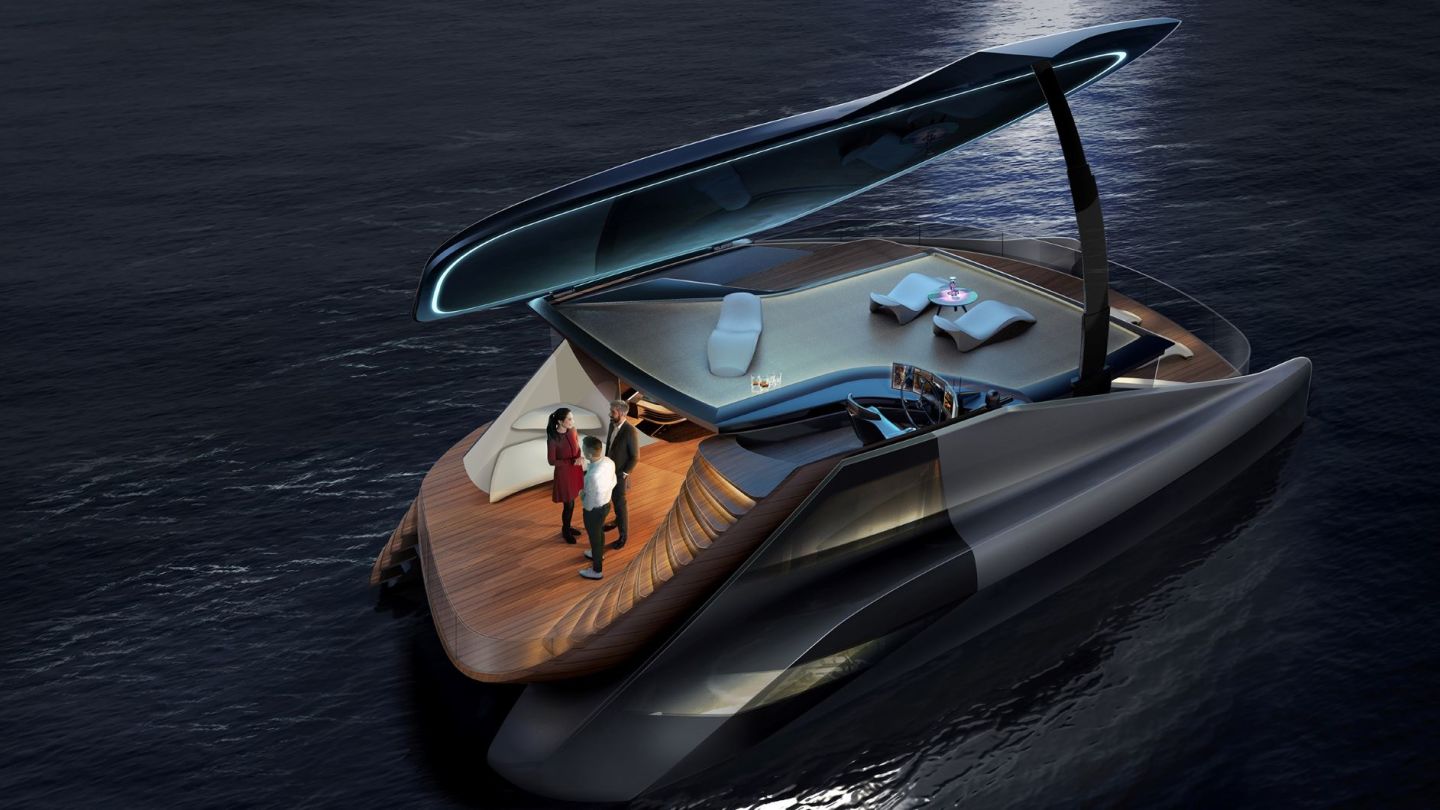 Electric yacht design flaunts fibonacci-inspired design
The Icona Fibonacci is an asymmetrical catamaran — also called a "cat" — which is a watercraft with two parallel hulls of typically equal size. Instead of attaining buoyancy in water from a ballasted keel at the bottom of a monohull, catamarans maintain stability in water from a wide beam.
However, this catamaran features a pair of ornamental staircases that wrap around the sides to give the illusion of flight on the upper deck and the helm. Its roof lifts off of the structure like the lid of a grand piano, an object whose shape feels more relatable than the seashell structure implied by the craft's name.
Regardless, this 16.7-meter (55-foot) watercraft looks interesting in Icona's renders. It seems relatively compact but with different areas for socializing, sunbathing, and privacy below deck.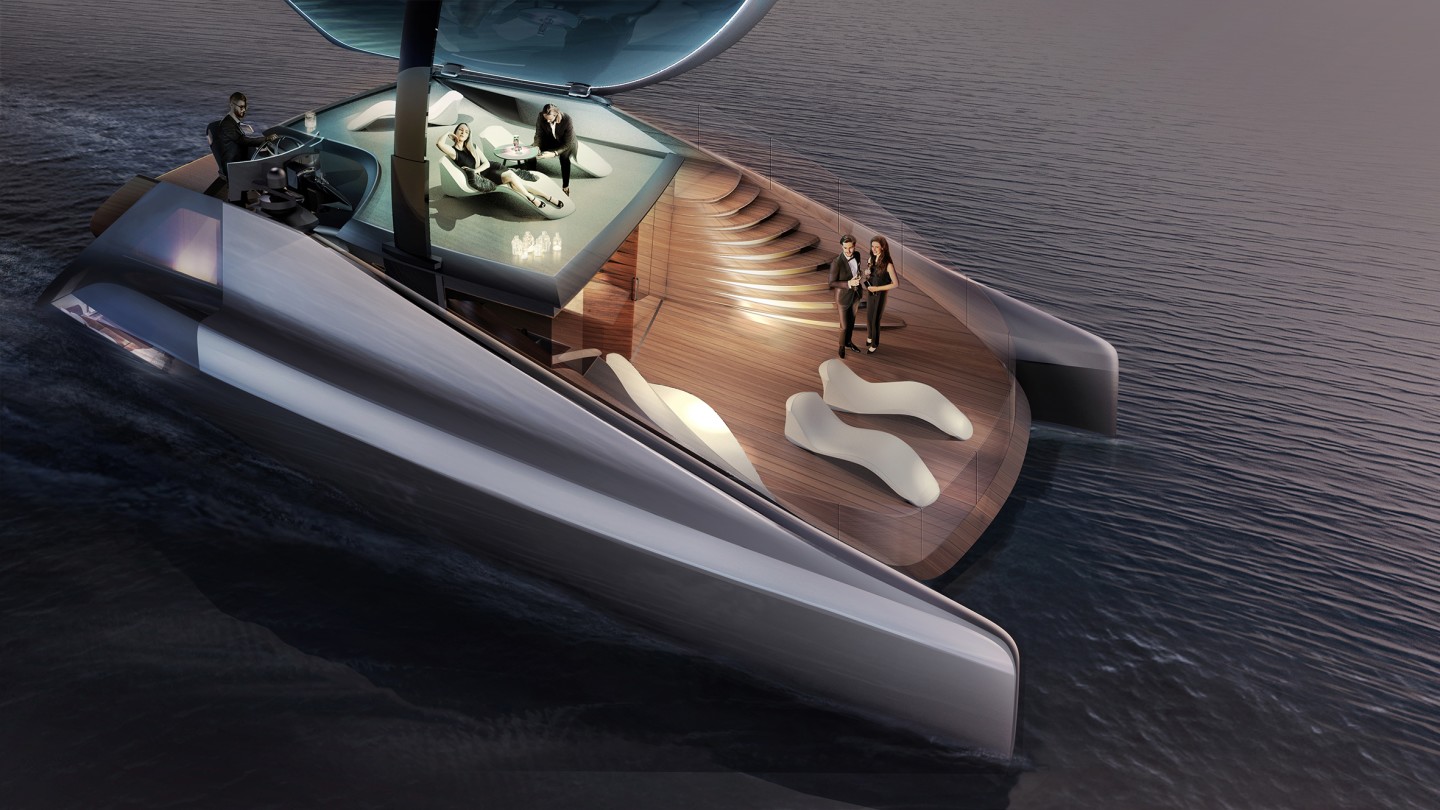 Fibonacci yacht's specs and suspect charge time
The new watercraft will be powered via two 200-kilowatt (270-horsepower) electric motors, which run off a pair of 340-kWh battery packs intended for weekend cruises, offering roughly 12 hours of cruise time and an additional 12 hours of idle activity.
The watercraft's range is roughly 240 kilometers (150 miles) at 10 knots (18.5 kilometers per hour, 11.5 miles per hour). According to the company, the watercraft's charge time is only 20 minutes, reports New Atlas, but it doesn't seem realistic for an eco-friendly electric yacht to charge like a vape pen, so it's probably a miscalculation.
However, the range might be extended using polymer electrolyte hydrogen fuel cell — this could maintain the yacht's eco-centric profile while also ramping the energy density — but it would also take up space below deck.
One wonders whether this concept will make it to the prototype stage, or fade away as just another curious concept for industry participants like Icona and its partners Terra Moderna, Studio RPR, Hydrotec, and ASG Power. Few if any can know for sure, but there's nothing wrong with sparking industry-wide curiosity with a novel concept.
innovation
A team of researchers in the U.S. and China have developed a new paradigm for enabling communication between humans and AI systems.