Canadian Man Discovers Prototype SpaceX Starlink Ground Station in Remote City
The ground stations are vital to the Starlink Network.
SpaceX has made a number of headlines this year, but one of their most notable advances is that of Starlink, their satellite internet service that could provide remote people high-speed internet.
The company now has just shy of 1,000 satellites in low earth orbit that are helping to provide a connection to locations all across Canada and the Northern US. These satellites work by connecting to "earth stations" which can receive the satellite signals and channel the broadband internet to homes or businesses through fiber optic cable.
As SpaceX works to expand its capacity for more and more customers and geographies, it necessitates that they build more ground stations to collect the Starlink signals. But what do these earth stations look like? Reddit user 'andrew867' stumbled across one in Newfoundland and Labrador, Canada, snapping pictures to share with the world.
Ground stations are a crucial building block to the Starlink network, connecting the satellite system to the backbone of land-based internet.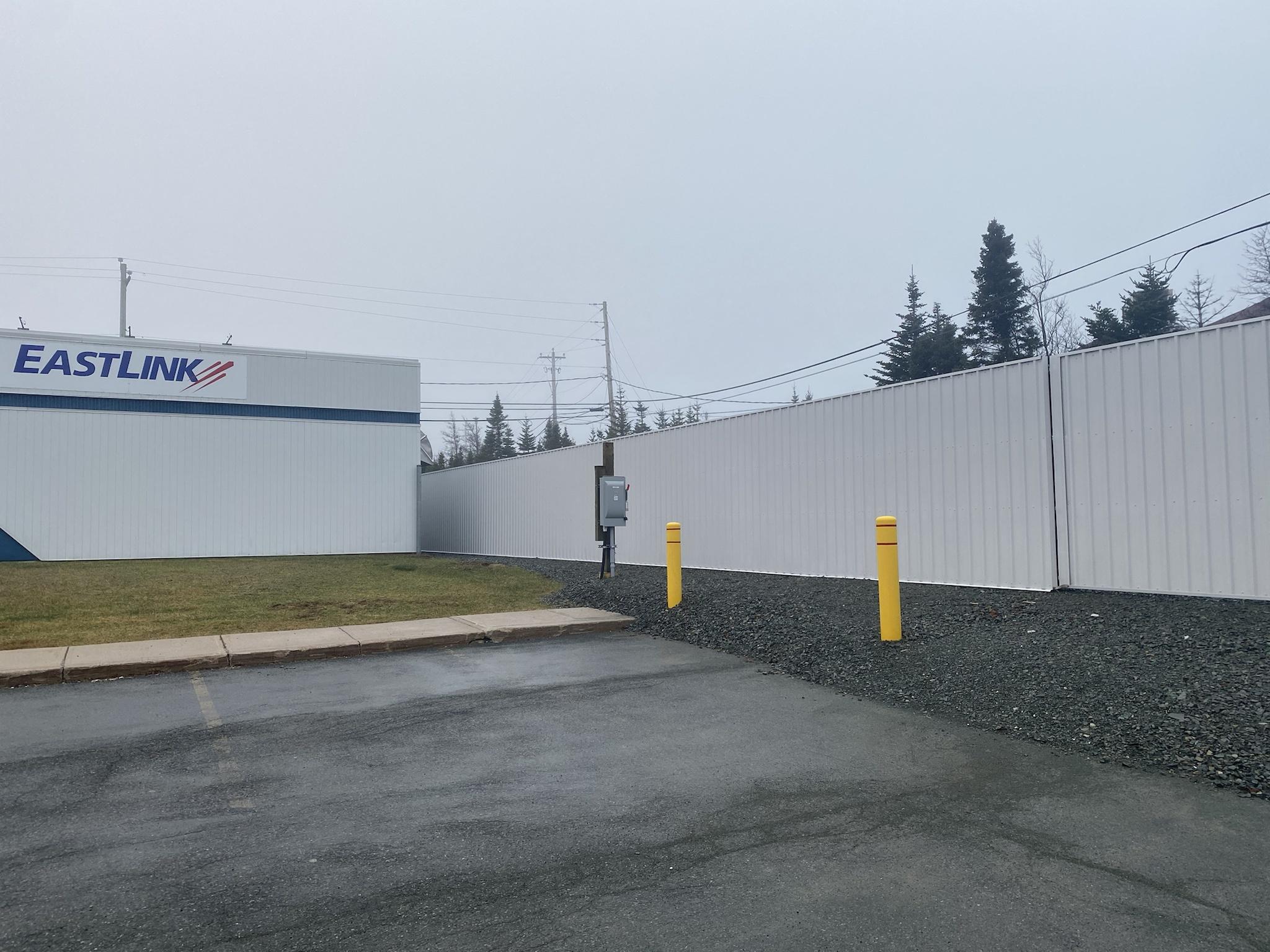 Reddit user andrew867 noted in his post that "Eastlink has direct access to the only viable dark fibre/wavelength service coming into the province from Nova Scotia. Zayo, Rogers, and the Government of NL all have access to strands but since Eastlink has sites in Nova Scotia it made sense to go with them. I wouldn't doubt that Starlink will set up more uplinks across the province to enhance coverage from the existing fibre route."
RELATED: SPACEX SUCCESSFULLY DEPLOYS 60 STARLINK SATELLITES
This is all interesting insight into how SpaceX is undergoing the buildout of their Starlink system, leveraging existing providers to further make their services available.
A placard on the bottom of one of the domes reads:
"Property of SpaceX. Prototype - Not for sale or lease This unit is intended for demonstrations use only. This prototype unit may not comply with the European Union directives. It is for technical evaluation only. This device has not been authorized as required by the rules of the Federal Communications Commission. This device is not, and may not be offered for sale or lease, or sold or leased until authorization is obtained. Therefore, ownership must remain with SpaceX."
In the image below, you can see the SpaceX ID (SPXID) attached to the bottom of the dome.
SpaceX will continue building out ground stations as it gets more approvals from the regulatory bodies to do so in the United States and Canada.