China Launches Final Satellite of Beidou Navigation System to Rival GPS
Liftoff happened on Tuesday in southwestern China, launching the final satellite of Beidou Navigation System.
The U.S. Global Positioning System (GPS) will soon have a rival. China has launched the last of its 55 satellites as part of its Beidou navigation system that plans on emulating the GPS.
The liftoff squarely places China as a major space power.
The launch happened on board a Long March 3B rocket and liftoff happened from the satellite launch base in southwest China on Tuesday at 9:43 am Beijing time. Thirty minutes later, the satellite was deployed in orbit and unraveled its solar panels to provide energy.
SEE ALSO: CHINA TO BUILD A SOLAR POWER STATION IN SAPCE BY 2035
Mapping the Earth from Space
The initial launch was due a week earlier, but unspecified technical issues pushed it back until today.
This is the third generation of the Beidou Navigation Satellite System, which promises to deliver extremely accurate global coverage including timing and navigation. It directly rivals the U.S.'s GPS and Europe's Galileo systems.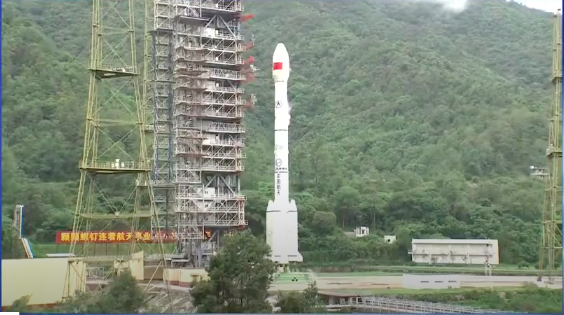 In comparison to its own second generation navigation system, Beidou's third generation system offers "higher bandwidth, enabling enhanced communication capability and carrying more accurate ... atomic clocks to improve the precision of timing and navigation services," as per a report written by the China Global Times.
The Beidou system's chief designer, Yang Changfeng, declared to CCTV that this launch has pushed China's global coverage system in an "entirely successful" manner. "In actual fact, this also signifies that we are moving from being a major nation in the field of space to becoming a true space power," Yang said.
China's space program has been forging forwards over the past two decades thanks to the government pouring more resources into the development of independent high-tech capabilities.
The future plans of the program include a fully functioning permanent space station and even a potential crewed flight to the Moon. The program has suffered a number of failed launches and has minimal cooperation with other nations' space efforts, primarily to do with the fact that the U.S. objects to its close ties with the national military service.