Neurosurgeon Will Use VR to Help Head Transplant Patient
The idea of waking up and looking down to see your head attached to someone else's body might be one of the strangest things ever. However, one neurosurgeon said he invented a virtual reality system to prep patients for seeing limbs other than their own.
[Image courtesy of Inventum Bioengineering Technologies]
The Chicago-based firm Inventum Bioengineering Technologies is partnering with Italian neurosurgeon Sergio Canavero in developing the project.
In an interview with the Daily Mail, the company's chief executive Alexander Pavlovcik said:
"We are combining the latest advancements in virtual reality to develop the world's first protocol for preparing the patient for bodily freedom after the transplantation procedure."
Canavero's 30-year-old patient, Valery Spiridonov, will spend his prep time inside a virtual reality machine.
"This virtual reality system prepares the patient in the best possible way for a new world that he will be facing with his new body," Canavero said. "A world in which he will be able to walk again."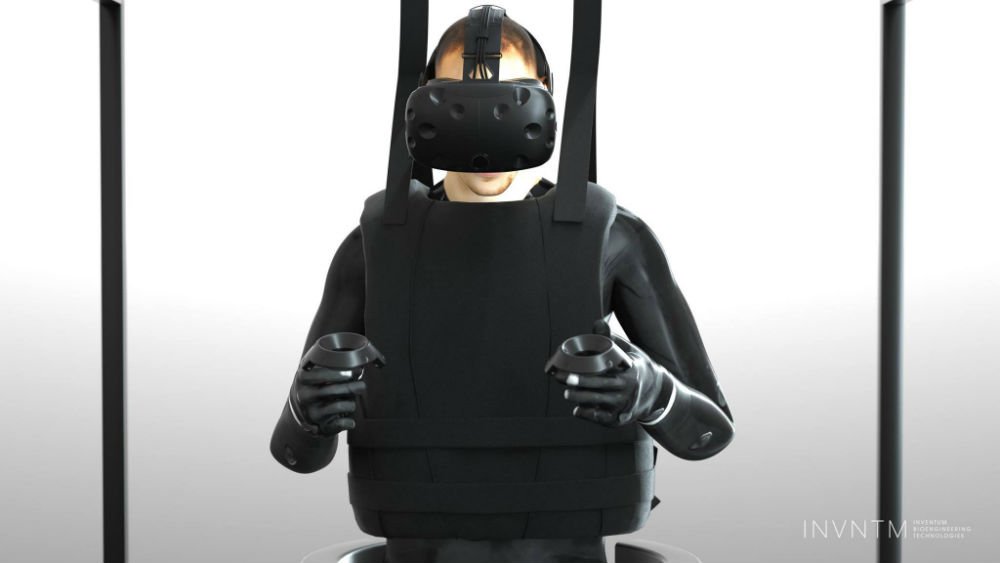 [Image courtesy of Inventum Bioengineering Technologies]
The public caught its first glimpses of the system at the Royal College of Physicians and Surgeons of Glasgow conference in Scotland.
In an interview with MSN, Canavero also mentioned he's looking to perform the operation in the UK:
"[I] had so much good feedback from Britain, from surgeons, that I do believe that it could get real traction if we push it hard here, so it is time for you here in Britain to start discussing all the ethical implications and if you are willing to see this happen here, because if the UK says no, then it will be somewhere else. But in Europe the UK really looks like the most promising place."
Spiridonov's agreement to participate in the surgery stunned the world last year. Despite successes on smaller mammals like a monkey and a dog, Canavero's claims have been met with a flurry of skepticism and concern for Spiridonov. The Russian patient suffers from muscular atrophy.
[Image courtesy of Inventum Bioengineering Technologies]
Hunter Batjer, president of the American Association for Neurological Surgeons, said the procedure could be more terrifying than death, assuming Canavero succeeds:
"I would not wish this on anyone," he said. "I would not allow anyone to do it to me as there are a lot of things worse than death."
The dark tones of the press photos certainly don't help dispel any theories that this whole process is creepy. Fusing a head with a new spinal cord seems like the stuff of science fiction gone wrong, and there's no telling the myriad of psychological and physiological effects a head transplant patient will endure.
Canavero hopes to perform the procedure sometime in late 2017.
innovation
Ryan Harne and his team created a material that can "think".